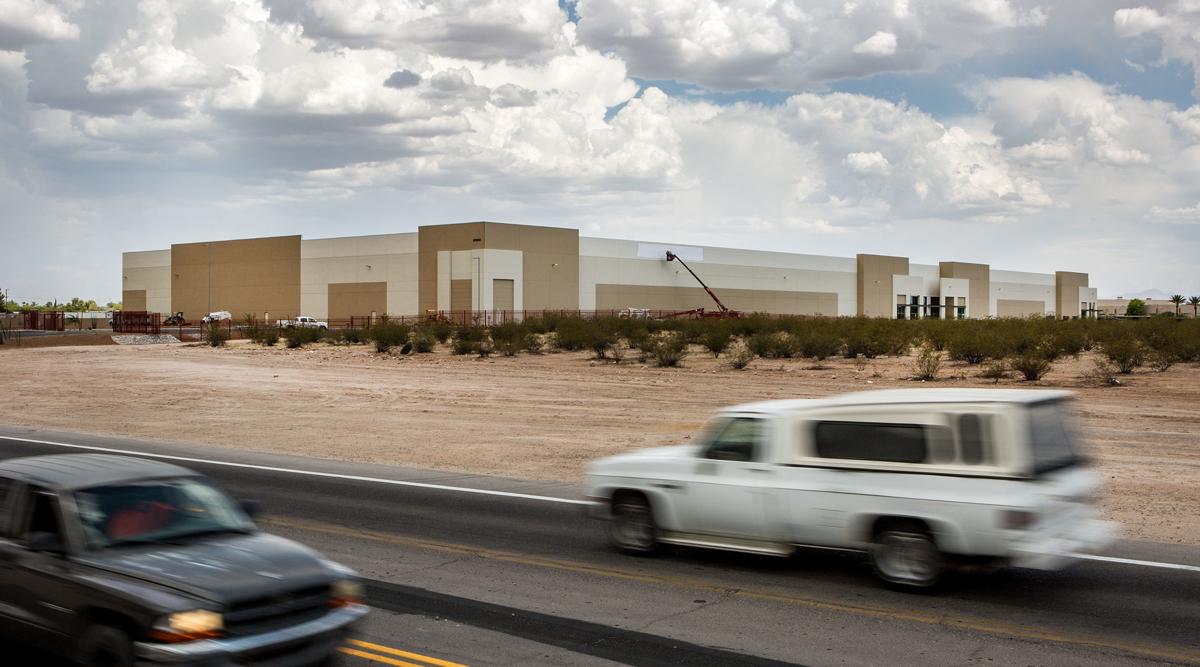 Tucson's industrial market is reaching pre-recession health as warehouse, distribution and manufacturing activity increases.
After topping out at a 12 percent vacancy rate in 2013, vacancy in the industrial sector is down to 6.3 percent and landlords, who once were renegotiating rents as tenants downsized, are now able to increase rental rates.
The lowest vacancy rate was 5 percent in 2008.
"Today it feel as if we are back in the go-go years leading up to the Great Recession," Brandon Rogers, an industrial broker with Picor, writes in the latest Picor Connect report.
"We are even hearing whispers of speculative construction being planned, which, if it materializes, would be the final and inarguable indicator that our industrial market is singing in full-throated volume."
The three industries driving the market are mining; aerospace and defense; and logistics and transportation.
"What I call the 'sleeping giant industry' in Tucson may be awakening," Rodgers said, noting both the relocation of Caterpillar and the expansion of Hexagon mining companies.
"These high-profile wins in the mining sector will hopefully re-establish Tucson as a center of mining and create a true synergy in that industry."
Raytheon's expansion and absorption of additional space is also having an impact, as is the fact that "last mile" distributors now see Tucson as a necessary market.
Earlier this year, Amazon announced its plans to build an 855,000-square-foot facility at the Port of Tucson, 6701 S. Kolb Road, where an estimated 1,500 employees will pick, pack and ship small items such as books, electronics, household items and toys.
Rodgers said the city's population and geography "has moved Tucson onto the radar screen for big logistics."
He said one or two large occupants could bring the vacancy of functional industrial space to nearly zero.
"This would kick off new construction and possibly even speculative construction on a scale not seen in decades," Rodgers said.
Key lease transactions this year include:
8,457 square feet at 109 W. Ventura St. to KS Mission LLC
7,816 square feet at 1150 E. Palmdale St. to ALS Global
6,000 square feet at 313 W. Sahuaro St. to Silver Mountain Mining Operations Inc.
6,000 square feet at 750 E. Ohio St. to Steven's Equipment