Looks like folks salivating over Irene Heiman's doughnut creations will have a few more days to wait.
Due to some "bumps in the road", Irene's Holy Donuts won't open Friday, March 15 as originally planned. 
The shop will be located at 340 N. Fourth Ave., the former home of the short-lived Cans Venue and Lounge. 
Heiman, who owns the shop with her husband Stephen, said last month that the store hours would be from 6 a.m. to 10 p.m. Sundays through Thursdays and until midnight or 1 a.m. on Fridays and Saturdays.  
This is the second outpost of the Heimans's 4-year-old Hawaiian donut shop that they opened in their native Kailua-Kona in 2015. The couple retired to Tucson last year.
Follow the couple on Facebook for updates. 
16 Tucson restaurants that have opened in 2019: 
ATL Wings — 802 N. Fourth Ave.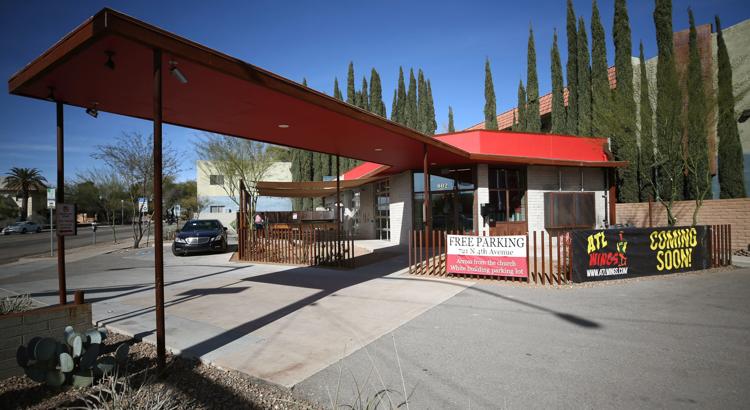 Ralph and Velveia Bankhead like to think a little heavenly intervention led them to the 1950s-era gas station-turned restaurant on the corner of North Fourth Avenue and East University.
It all started with a business networking meeting at their Phoenix church three years ago. Velveia Bankhead was the keynote speaker, and one of the guests, fellow church member Cianna Kirksey, pitched her and her husband Mike's ATL Wings restaurant chain.
Not long afterward, the Bankheads visited the restaurant in west Phoenix — there are eight locations in the Valley — and discovered something Ralph Bankhead called life-changing.
"These wings do something to you," he said, sounding like a preacher about to hit that fever pitch of his sermon. "When people eat our wings, they love our wings."
With so many locations in the Phoenix area, the Bankheads, who own the restaurant with Angela and Alphonso Tyson, turned their attention to Tucson and that 2,000-square-foot former filling station at 802 N. Fourth Ave. that had been converted into a restaurant in 2017.
The Boxyard — 238 N. Fourth Ave.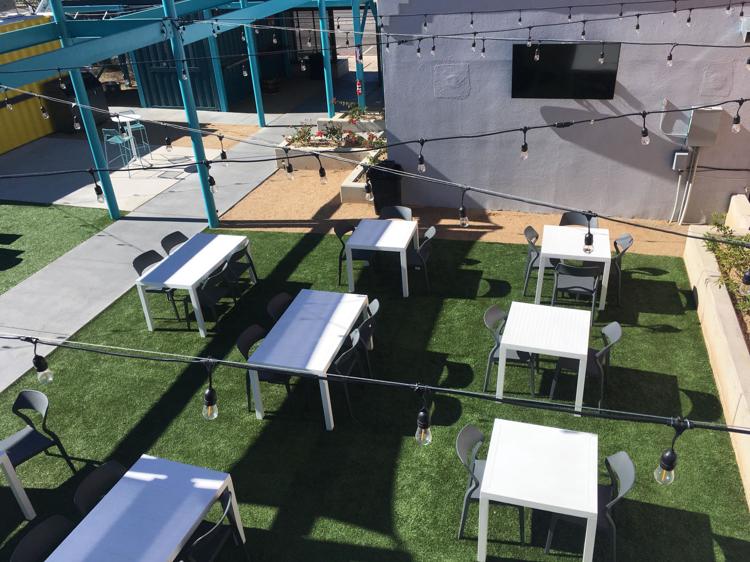 After more than two years of waiting, The Boxyard, a shipping container food hall on Fourth Avenue, officially opened in January. 
They aren't offering any food quite yet, but the bar portion, which has 15 beers on tap, is open and ready for business. 
When food is available, you'll be able to nosh on Sonoran dogs, Vietnamese food, barbecue and pita plates. 
Read more here.
Charro del Rey — 178 E. Broadway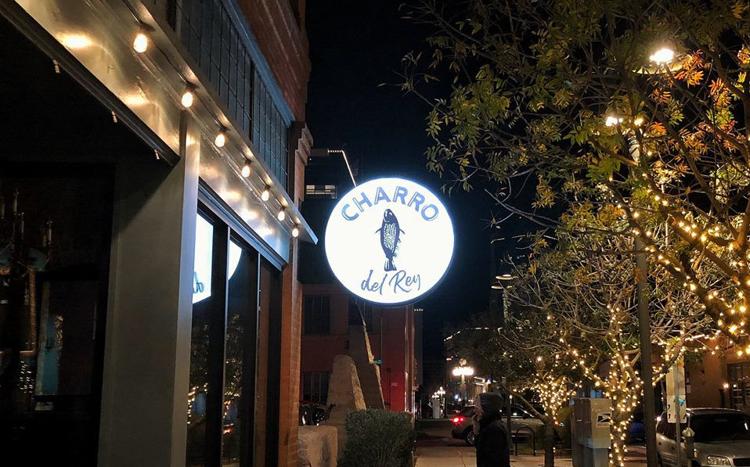 The seafood-centric restaurant Charro del Rey was opened by the Flores family — the same family behind the popular El Charro Cafe.
Charro del Rey sits at 178 E. Broadway, next door to the Flores family's 2-year-old Charro Steak, 188 E. Broadway.
El Charro President Ray Flores told the Star in October 2018 that the restaurant pays homage to his father, Ray Sr. whose name was often misspelled "Rey."
Read more here.
Desert Dream Ice Creamery — 210 N. Fourth Ave.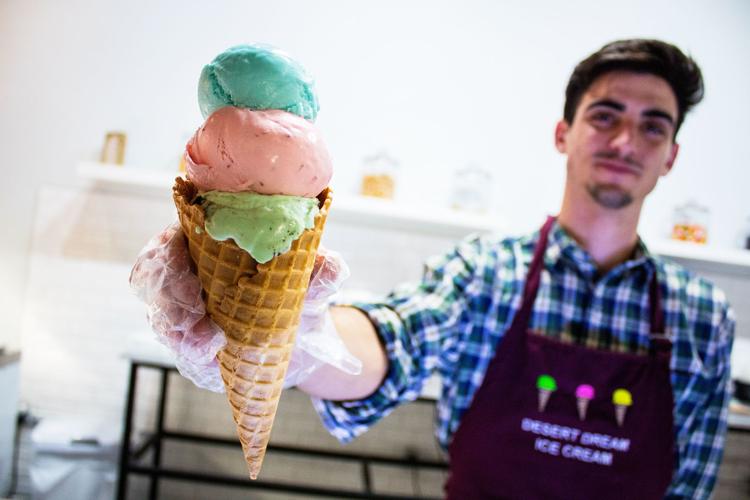 Although Isabella's Ice Cream moved out of their Fourth Avenue location in 2018, ice cream hasn't left the street. 
Brothers Zech and Noah Bergeron recently took over Desert Dream Ice Creamery, after closing its former location on Speedway and Campbell Avenue.
Now in Isabella's former location on Fourth, the Bergerons make their own ice cream flavors like Coyote Tracks and Elvis Pretzel with help from the original owner.
Divine Bovine — 1021 N. Wilmot Road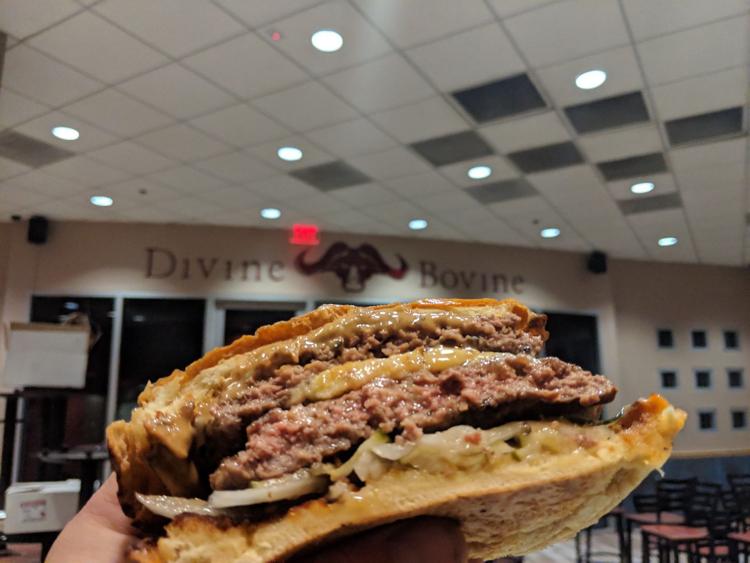 The former La Salsa building on North Wilmot Road and East Speedway is now home to a local purveyor of high-quality hamburgers.
Rine was looking for a new opportunity in the food service industry since selling BrushFire's two locations more than a year ago.
"I took a year off because you only get one life and I wanted to spend time with my kids," Rine said. "But we've all got bills to pay. I didn't sell 25 BrushFires, and I've wanted a burger restaurant for a while."
Rine said Divine Bovine will offer 15 different types of burgers, all made with "ridiculously high-end ingredients."
Each burger patty will consist of a blend of "brisket, chuck and short rib that's really, really naughty," he said.
Read more here.
Dutch Bros. Coffee — 10105 E. Old Vail Road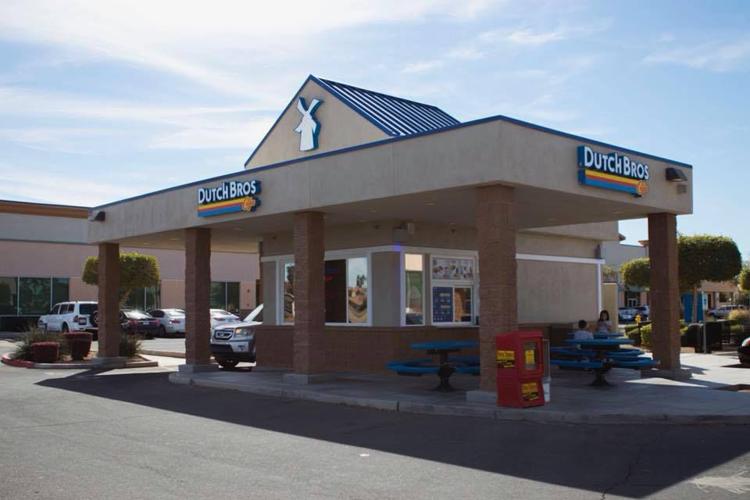 Dutch Bros. Coffee, the Oregon-born, hip and happening coffee shop with the sugar-sweet nice baristas, expanded its reach in Tucson.
The company opened its second east side store in March. Dutch Bros. introduced itself to Tucson with its first location last October at 120 S. Wilmot Road.
El Taquito King — 4602 E. 29th St.
El Taquito King is owned by the masterminds behind the El Sur restaurant on 22nd Street.
The space was formerly El Sur #2, but the owners recently decided to mix things up and create a different menu with tacos, wings, Sonoran dogs and more.
Just Kabab — 10420 N. La Cañada Drive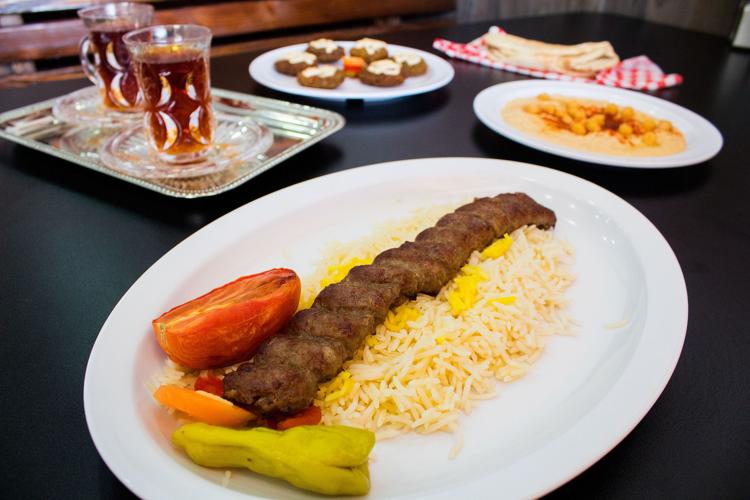 The new Oro Valley restaurant brought the art of the Persian kebab to a casual setting, with counter service and an open kitchen where you can see your meat being grilled.
Start with a classic skewer of ground beef kubideh and go from there. They also plan to serve traditional stews such as ghetme and ghorme sabzi. 
Kukai — 267 S. Avenida del Convento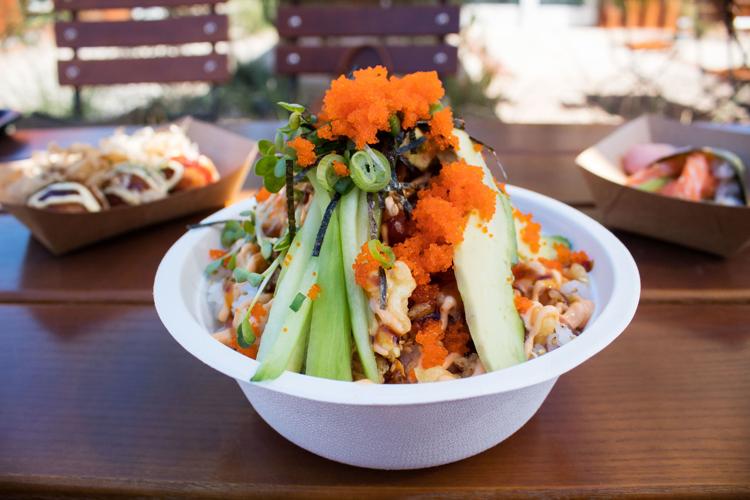 Kukai opened quietly in February at the Mercado Annex, making it the second food vendor in the shopping area. 
And you may recognize the familiar face of Setsuko Mochizuki inside the shipping container kitchen. Her husband Kazuo Senda is the owner of Samurai on Oracle Road, which has been Tucson's go-to rice bowl joint for more than 30 years. 
Kazuo is partnering with his son-in-law Michael McCormack at Kukai, crafting a menu that feels like Samurai meets Instagram. They're making everything from onigiri rice balls and ramen to those takoyaki octopus balls you may have lined up for at Tucson Meet Yourself. 
Read more here.
Maru Japanese Noodle Shop — 1370 N. Silverbell Road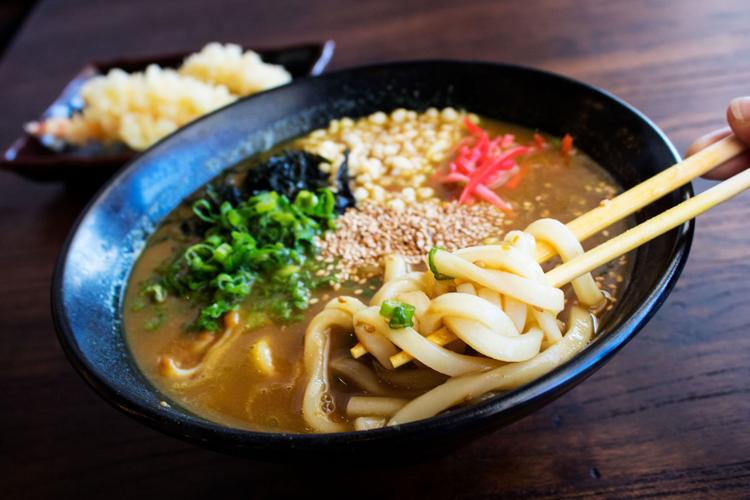 More Japanese food has graced Tucson's west side. 
Maru Japanese Noodle Shop is a casual counter-service spot from the people behind Yoshimatsu, just with an emphasis on ramen and udon noodles.
In addition to the familiar beef and curry udons, the restaurant also does a spicy tantan udon, sweet tofu kitsune udon and a cream udon with a sauce similar to fettuccine alfredo. 
Small snakcs, such as takoyaki balls and onigiri, are also offered.
Mission Coffee Imports — 606 N. Fourth Ave.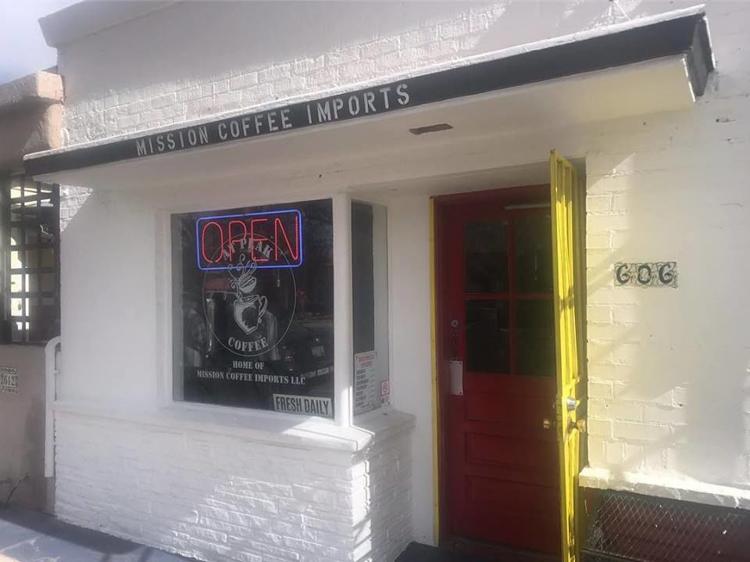 For the past four years, Brian Jerome Peterson and his partners have peddled their fresh-roasted coffee at area farmers markets.
But those nomad days are behind them.
In late January, Peterson and his partners John Howard and Matthew DeVore opened Mission Coffee Imports in the small street-front space at 606 N. Fourth Ave. that was home for nearly a decade to Revolutionary Grounds Books & Coffee.
Read more here.
Original Cuisine — 1800 E. Fort Lowell Road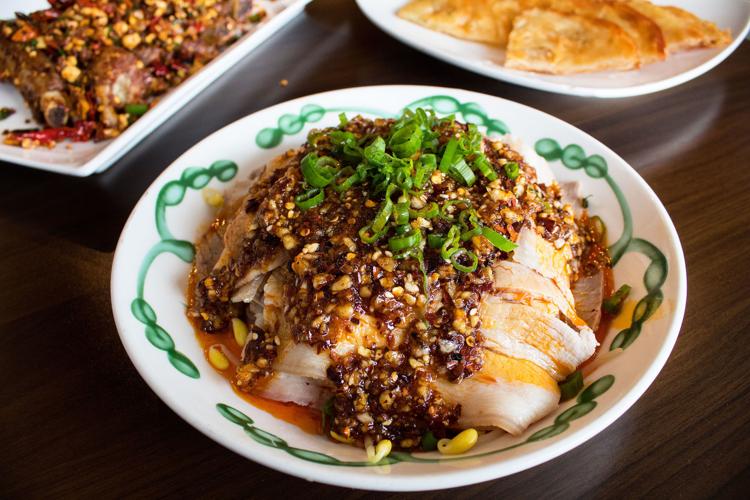 The Arizona Republic speculated that this may be the best Chinese food in the Phoenix area. Lucky for Tucsonans, a location opened up in the Old Pueblo.
The Sichuan menu caters to adventurous eaters who enjoy dishes such as rabbit with pickled pepper and baby ginger. 
Plaza Eats at Hotel Congress — 311 Congress Street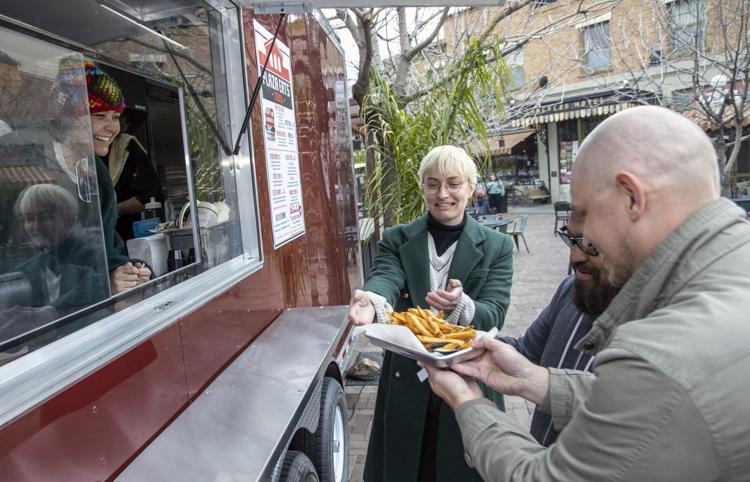 Downtown weekend revelers with late-night hunger pangs have a new dining option, located within the plaza area at Hotel Congress.
The historic hotel, which is celebrating its 100th year in 2019, recently installed a food trailer meant to accommodate evening traffic, including bar hoppers and post-concert crowds, until 2 a.m., Thursdays through Saturdays.
Dubbed Plaza Eats, the trailer offers a mix of favorites from the hotel's Cup Café — menu items like the Picacho nachos, lettuce wraps and a plant-based Beyond Burger – and classic international street foods.
Read more here. 
Sentinel Peak East — 9155 E. Tanque Verde Road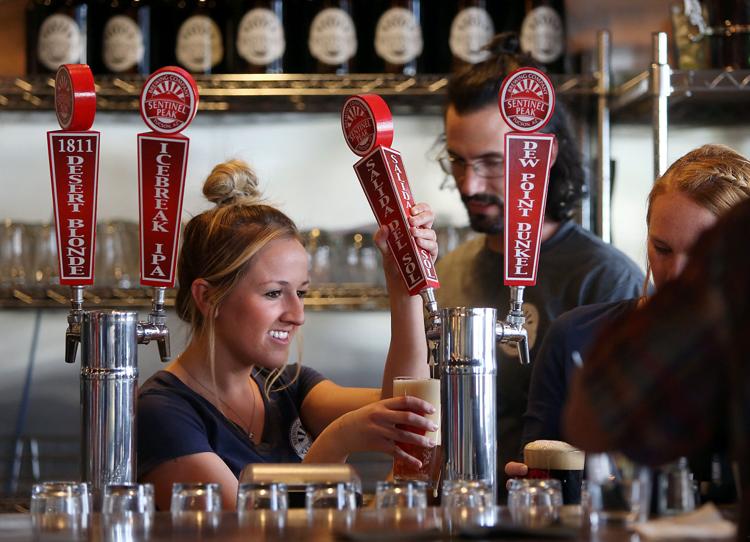 Sentinel Peak Brewing Company is headed east with a second location.
The midtown craft brewer took over the Stillhouse Grill and Bar which was rebranded Sentinel Peak East, said Jeremy Hilderbrand, who co-owns the 5-year-old craft brewery with two fellow firefighters. 
The Stillhouse menu will eventually be incorporated into Sentinel Peak's menu of barbecue and smoked meats and burgers, but to what extent will be determined after Hilderbrand's staff has had a chance to settle in and chat with customers. 
Read more here. 
Sweetscape Desserts at Casino del Sol — 5655 W. Valencia Road
When walking near the bingo hall at Casino del Sol, you'll come across the eclectic menu at Sweetscape Desserts.
The dessert shop was created by Chef Ryan Clark and his culinary team. The menu includes gelato, shakes, floats, sundaes, breakfast sandwiches and more. 
But you'll probably be drawn in by the colorful donuts from pastry chef Gina Skelton. Her whimsical flavors include fluffernutter, fruit cereal and maple bacon.
Tortillas by Che West — 2105 S. Sixth Ave.
You may have seen Jose Zavala's colorful corn tortillas at American Eat Co., but now the local chef is opening his own storefront. 
Tortillas by Che West has a variety of non-GMO handmade corn tortillas in creative flavors like garlic green onion, Hot Cheetos, El Pato and more.
He's also selling a variety of flour tortillas and pan dulce from La Estrella Bakery.