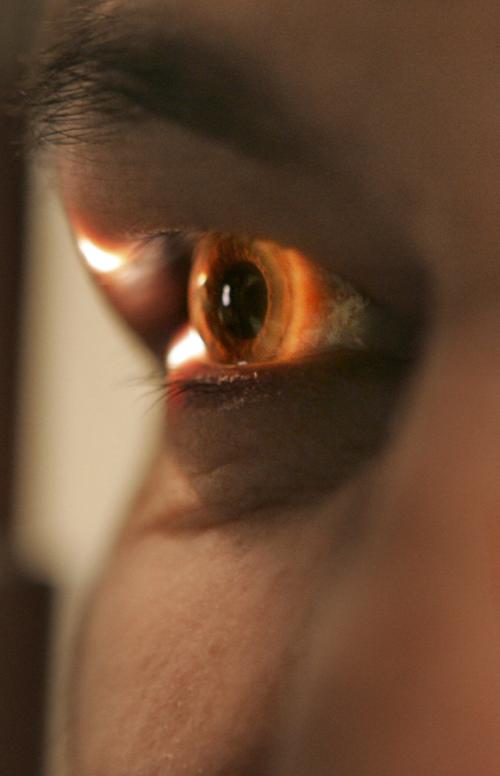 A Tucson-based startup company has raised $1 million of a planned $7 million private-financing round to advance a new radiation treatment to prevent complications from a common surgical treatment for glaucoma.
Radiance Therapeutics will use the investment to fund development of the company's technology for delivery of beta-particle irradiation therapy to prevent scarring and other complications, the company said in a news release.
The company's system features a single-use applicator to deliver low-level beta radiation in a 25-second procedure to prevent scarring and other complications in glaucoma patients when surgeons drain the eye to lower its interior pressure.
Glaucoma, which is characterized by high pressure inside the eye, is the leading cause of irreversible blindness, the company noted.
The RadianceTx Beta Ophthalmic System was developed by an international team of researchers led by Ian Murdoch, consultant ophthalmologist at Moorfields Eye Hospital in London, and Sir Peng Khaw, consultant ophthalmic surgeon and professor at Moorfields.
The company is led by CEO Dr. Laurence Marsteller, a University of Arizona medical-school alumnus and entrepreneur who has co-founded several biomedical startups.
Harry George, a longtime tech-sector entrepreneur and venture capitalist who has been involved in the funding of several Tucson-area technology startups, serves as the company's president and chief financial officer.
Marsteller, George, Murdoch and Khaw are co-founders and directors of Radiance along with Wendell Lutz, who directs the Experimental Radiation Service at the UA Cancer Center.
Marsteller said the company intends to develop a marketable version of the instrument with the help of Lutz — a Harvard-educated pioneer in radiation therapy — and his lab at the UA, though formal research agreements have not been finalized.
Marsteller says beta therapy has been validated in three international clinical studies showing improved glaucoma surgery outcomes.
The company cited a recent study that found patients receiving the treatment were 5½ times more likely to experience lower intraocular pressure after one year than patients treated with chemotherapy drugs, the current standard.
"We have a good sense that this therapy works, the next step is to build the next-generation commercial design," said Marsteller.
The company noted that the glaucoma-device market is growing rapidly, with 70,000 eye-draining trabeculectomies performed in the U.S. in 2017, and more than 20,000 in the United Kingdom.
The overall market for minimally invasive glaucoma surgery devices is expected to grow at a compound annual growth rate of nearly 44 percent to $1.36 billion by 2022, the company said.
George says the initial financing consists of convertible notes that will convert to equity upon completion of qualifying financing to reach the $7 million in total financing.
The company expects to raise about $2.5 million of the money from about 20 individual "angel" investors, with about half of those in Tucson, while the remaining $5 million will come from venture capital firms, a strategic industry partner or a combination of both, George said.
Because of the high-level clinical studies already performed, Marsteller said, the Radiance system has a good chance of winning 510(k) clearance from the U.S. Food and Drug Administration, which allows a fast-track process for medical devices with similar safety and efficacy of existing devices.
The company is now working on its manufacturing quality system and is negotiating with contract manufacturers to produce the applicator device, with a goal of submitting a finished and marketable version of the product to the FDA within a couple of years, Marsteller said.
"Usually when your involved in a biotech company, a lot of your money goes to prove the technology works," George said. "All of those studies have been done; we just need to build a device optimized for this indication."
Marsteller has been down this path before.
He co-founded and was formerly CEO of local startup Salutaris Medical Devices, which is commercializing a new system developed by UA researchers to deliver radiation to the eye for treatment of wet age-related macular degeneration.
Salutaris won 510(k) FDA clearance for its device in late 2016 and is currently conducting clinical trials.
The business news you need
With a weekly newsletter looking back at local history.