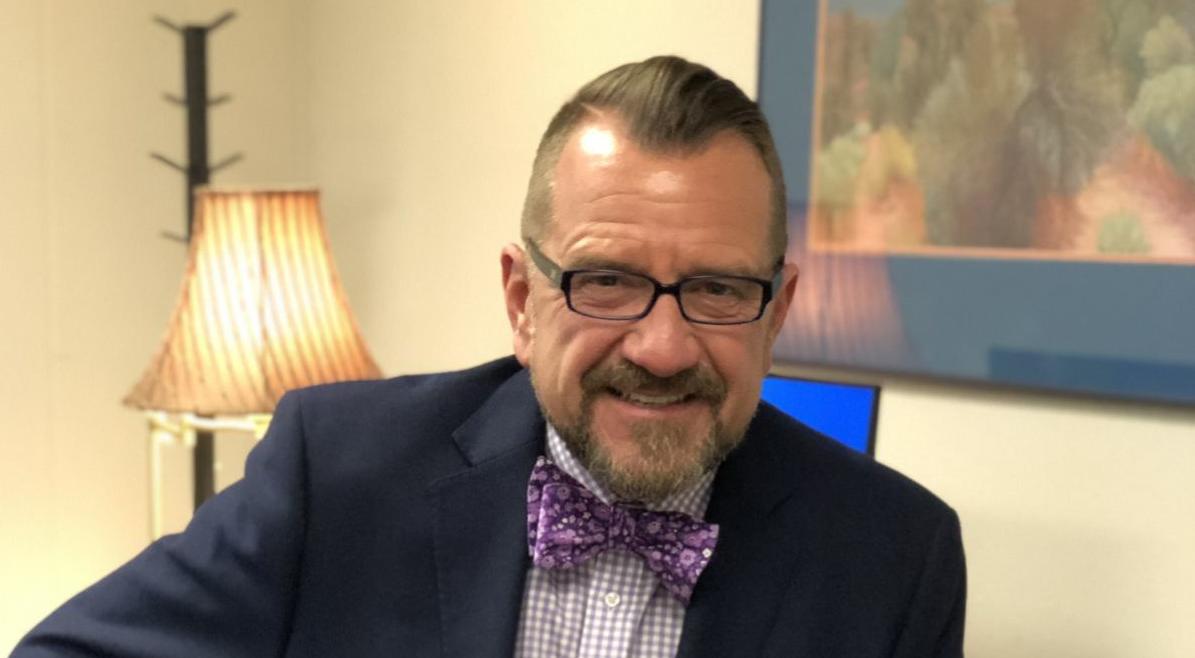 The Tucson Symphony Orchestra is ending the year with a new leader in the corner office.
After nine months without a president/CEO, the TSO Board of Trustees on Dec. 2 tapped longtime arts manager Steven P. Haines to take over the orchestra's top job. Haines, who has more than 25 years experience including with the Philadelphia Orchestra, ensembles in Florida and San Francisco's historic Stern Grove Festival, officially started on Dec. 4.
But he laid the groundwork for his first day on the job over several visits to Tucson in October and November. Haines said he spent hours during those visits walking along East Congress Street downtown and North Fourth Avenue trying to familiarize himself with the community. One thing that struck him was that nowhere in his walk-around journeys did he see any signs — advertisement on billboards, city buses or the street car, for example — that the orchestra was part of the community.
He said one of his priorities is to change that.
"I want to re-establish the symphony, its brand and its profile, to the entire community, that we are a major player in the arts scene but also in the community," Haines, 50, said during a conversation last Friday in his new office at Tucson Symphony Center.
He said he would like to see the orchestra and its Music Director José Luis Gomez touted on billboards and bus stops to advertise "that Tucson Symphony is here and has incredible programs."
"It's an exciting time for the orchestra. They just signed a three-year contract with the musicians and extended maestro's contract through 2024," he said.
Haines' hiring comes nearly nine months after TSO CEO/President Thomas McKinney left last March to take the top job at Interfaith Community Services. Weeks later the TSO Board hired consultant Kathryn R. Martin as interim CEO while it launched a national search for McKinney's replacement.
Haines, who earned a bachelor's degree in French and international public relations from the University of Wisconsin at Eau Claire, launched his career with the Florida Symphonic Pops in Boca Raton as a marketing and communications director — a job he also did for the Florida Philharmonic Orchestra in Fort Lauderdale.
He spent seven years with the Philadelphia Orchestra, where he was president and CEO of its Philly Pops, and a decade as executive director of Stern Grove Festival in San Francisco, home of the country's oldest admission-free music festival.
His last stop was as CEO of The Young Americans College of the Performing Arts, a 57-year-old college and touring organization in San Francisco.
Haines already has bought a home in Tucson and said he is excited to get involved in the community, from introducing himself to local politicians, business and community leaders and donors to attending concerts and theater performances.
"I'm just so excited to be here," he said. "I wanted to be here. This is a great organization. Maestro Gomez has just done a phenomenal job. It's an excellent time for the orchestra."
Contact reporter Cathalena E. Burch at cburch@tucson.com or 573-4642. On Twitter @Starburch