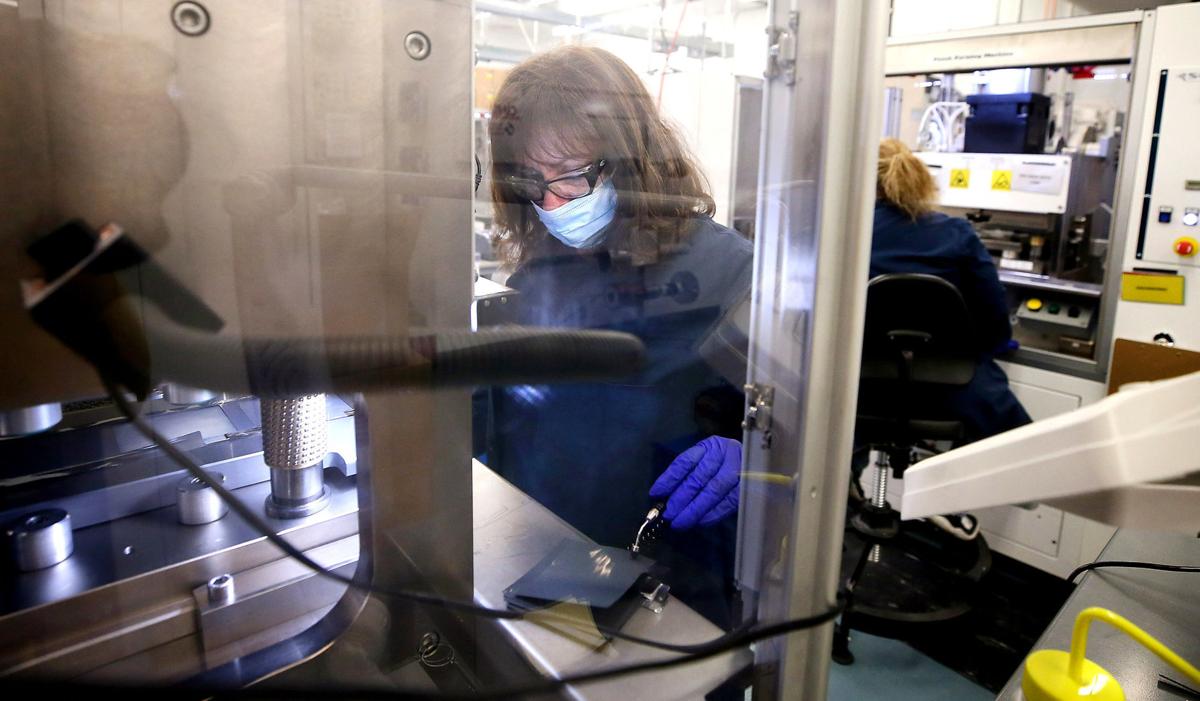 After more than two decades of trying to perfect an improved lithium battery, Tucson-based Sion Power Corp. is gearing up to expand and start providing its new battery technology for the road and beyond.
After a major shift to a different technology, the company is raising money to gear up its first production line.
Jeff Britt, chief operating officer of Sion since 2018, said the company is developing its first production long-endurance battery for electric unmanned aircraft, while it works with major automakers to test its battery technology for electric cars.
The privately held company is in the process of fundraising to scale up production, he said.
But Sion has moved away from its original development of rechargeable batteries using lithium and sulfur to generate higher power, to a new lithium-metal design, Britt said.
Sion, which has more than 180 issued patents, had demonstrated that its lithium-sulfur batteries had much higher specific energy — a measure of power to weight — than common lithium-ion batteries, Britt said.
In 2014, lithium-sulfur batteries custom-made by Sion helped power Airbus' Zephyr 7 solar-electric unmanned plane to fly for 11 days on solar power during the day and battery power at night.
But the company had difficulty creating a lithium-sulfur battery that could hold up to the hundreds of recharge cycles needed for applications like electric cars, Britt said.
A breakthrough came as Sion researchers experimented with different materials for battery cell anodes — electrodes that along with their oppositely charged cathodes conduct electrons in and out of cells during discharge or recharging.
During some "serendipitous" experiments several years ago, Britt said, Sion researchers used lithium in its metal form for an anode instead of graphite commonly used in lithium-ion batteries, while using common cathode materials.
"We found that we could also use the same types of cathodes that are used with lithium ion cells, and we got much better results than we get with sulfur, so the company transitioned to this new technology," he said.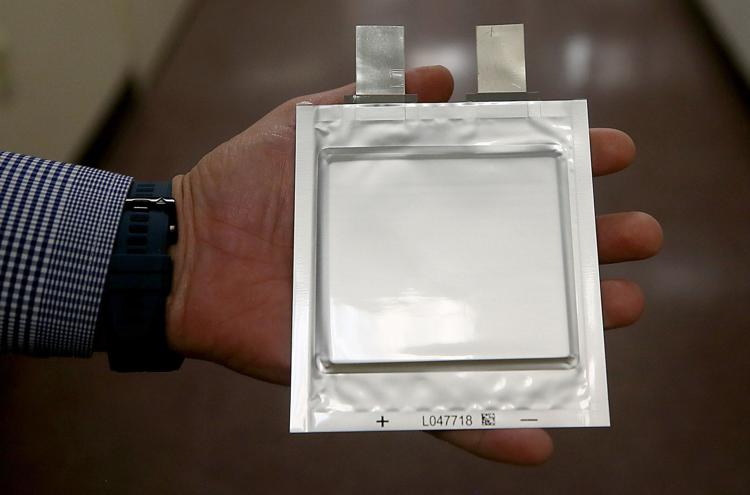 Sion's lithium-metal battery cells have the potential to deliver the highest energy for their size and weight than any other lithium-ion technology, Britt said.
"So you can put more energy into a battery cell per unit mass or per unit volume with a lithium metal anode than you can put into anything else," said Britt, who holds a Ph.D. in electrical engineering.
The company has patented a "protected lithium anode," using a thin ceramic coating to protect the anode from degradation, and uses advanced formulations of electrolyte — the medium through which ions pass in a battery — that further extend battery life.
Sion has continued developing its lithium-metal batteries in collaboration with some of the biggest names in the business.
Last May , the company announced the results of a yearlong lab test of Sion's lithium-metal batteries that demonstrated the batteries' potential use with the Stratobus, a stratospheric airship under development by Thales-Alenia Space France.
A Stratobus program official said the Licerion HE battery pack completed 1,000 cycles, which means the craft could stay aloft continuously for more than two years.
Other aerospace applications for the Licerion HE batteries include the emerging market for EVTOL (electric vertical takeoff and landing) vehicles, which are under development for cargo delivery and perhaps in the future, personal transportation, Britt said. NASA also is currently testing Sion batteries.
Sion says it plans to have batteries for drone aircraft available for sale later this year, and it plans to use money from an ongoing fundraising round to scale up production in Tucson, Britt said.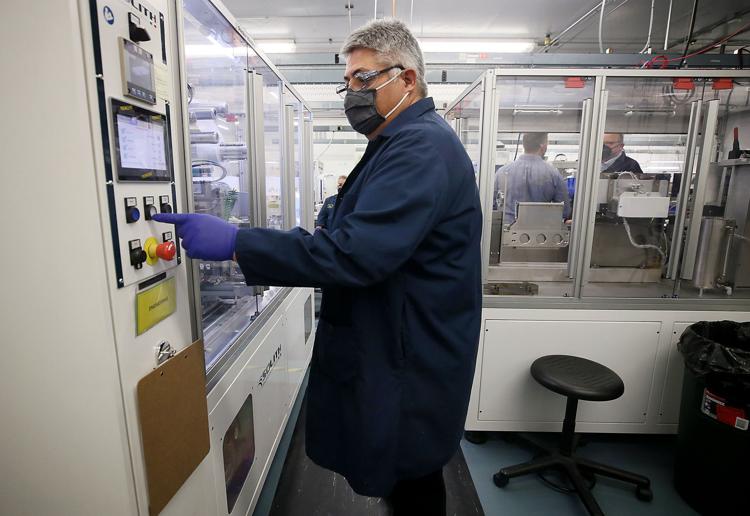 The company has about 90 employees at its site near the airport on East Elvira Road after hiring about 40 mostly technical staffers in the past two years, Britt said.
"We are looking to double the company's size in the next couple of years," Britt said. "We have some additional space in our existing footprint we can expand into."
Sion's site on Elvira Road comprises 69,000 square feet, and the company added a 5,300-square-foot battery test facility at the site in 2018.
Meanwhile, Sion is currently is testing a version of its lithium-metal battery designed for electric vehicles with 10 auto manufacturers, Britt said, though the company can't name those collaborators under confidentiality agreements.
Britt said Sion already has shown that its lithium-metal batteries can produce nearly twice the energy per kilogram of weight than the batteries Tesla now uses in its electric cars, which are rated at 250 watt-hours per kilogram.
Sion's batteries can now last over hundreds of charging cycles, and the company has demonstrated battery life of more than 1,000 cycles in tests with its auto-industry collaborators.
The company also has attracted major investors including German chemicals giant BASF, which invested $50 million for a minority stake in 2012, after inking a joint development agreement with Sion in 2009.
BASF remains a minority owner and development partner, Britt said.
Sion's majority owner is New York-based Euclidean Capital, a family investment fund headed by billionaire hedge-fund manager James Simons, who sits on Sion's board.
Contact senior reporter David Wichner at dwichner@tucson.com or 573-4181. On Twitter: @dwichner.