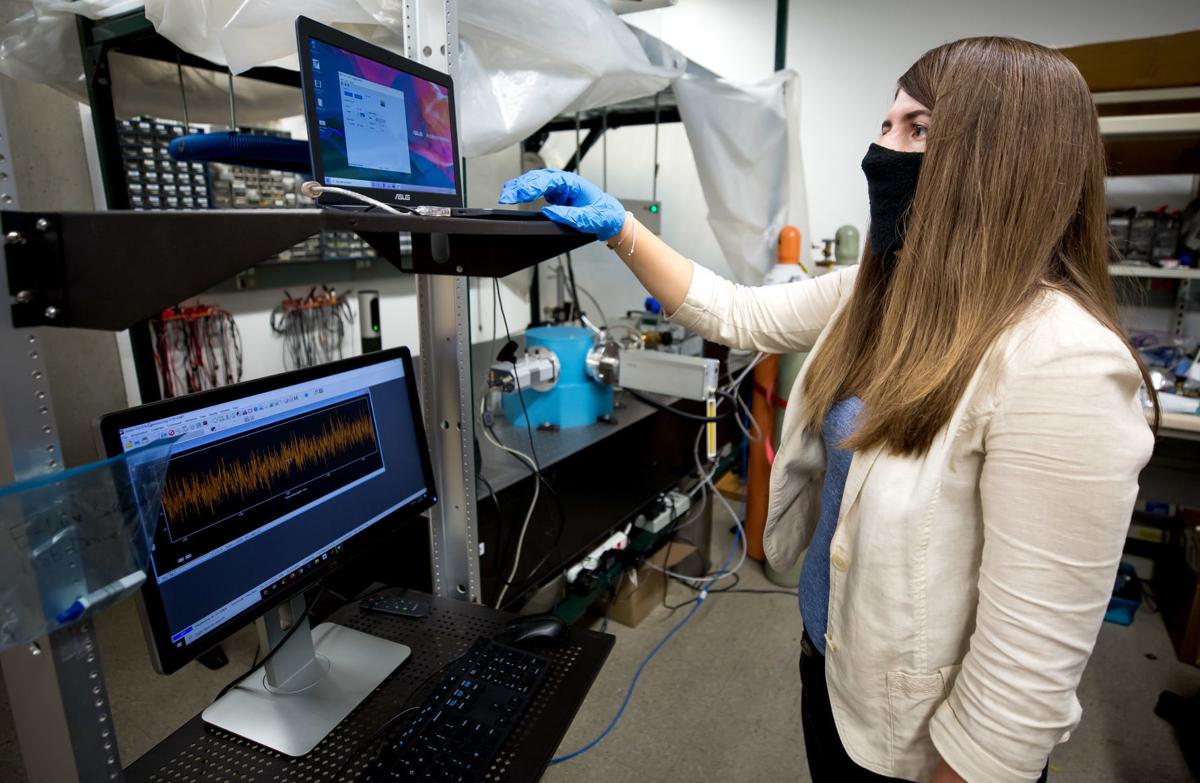 As soon as this fall, patients could be quickly and cheaply tested for the virus that causes COVID-19 with a device invented by University of Arizona optical scientists.
The portable pathogen detection system, developed by Botanisol Analytics, uses a laser with sensors that can instantly analyze the chemical makeup of a virus test sample.
Botanisol's device, called a Raman vacuum ultraviolet spectrometer, is based on technology invented nearly a decade ago by UA professor Tom Milster of the James C. Wyant College of Optical Sciences, along with co-inventors Pramod Khulbe and Barry Gelernt.
Raman spectrometers, which identify substances by detecting the vibrational modes of molecules, are widely used in industrial and biomedical applications.
The spectrometer plugs into a standard wall outlet, requires minimal training to operate and it doesn't need chemical reagents to create reactions for diagnostics — unlike like the polymerase chain reaction (PCR) tests commonly used to detect COVID-19.
"What's really cool about Raman (spectrometry) is, it's kind of a general signature for whatever is there," said Milster, who serves as an adviser to Botanisol and continues to work on the basic science behind the spectrometer at his UA lab.
"PCR is extremely sensitive, but it's very specific," he said. "(Raman spectrometry) is a different philosophy on how to do the testing, it's just a complementary technology."
Botanisol Analytics, founded by UA alumnus David Talenfeld, licensed the patented spectrometry tech from the UA in 2018 and has been developing it for rapid chemical analysis with military and industrial partners.
With additional funding, the company plans to field coronavirus screeners this fall, said Talenfeld, Botanisol's CEO and a serial medical entrepreneur.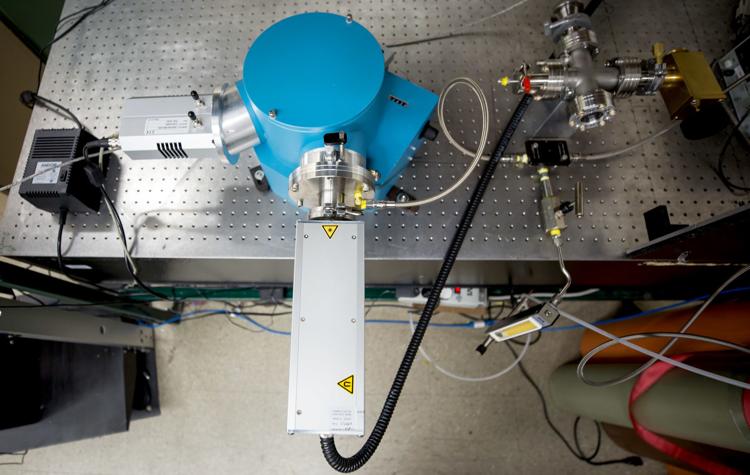 Results within minutes
The current version Botanisol has developed can deliver results in 2 to 10 minutes, and a next-generation system will be even faster, said Talenfield, a Mesa native who got a law degree and an MBA from the UA in 2010.
The technique can be 18 times faster and 110 times cheaper than current PCR tests, the company says.
Through software updates, Botanisol's spectrometers can be rapidly "trained" to detect any pathogen, from the common flu to future, as-yet- unknown threats, he said.
The company has already been in touch with manufacturers and plans to be able to produce up to 100,000 of its rapid, digital disease screeners in 2021, all in the United States, Talenfeld said.
Botanisol is the third startup Talenfeld has founded and the second based on technology licensed from the UA through Tech Launch Arizona, the school's technology commercialization arm.
Doug Hockstad, assistant vice president of Tech Launch Arizona, said Botanisol's drive to field a COVID-19 detector validates the UA's commitment to push faculty technologies to market.
"When the cutting-edge research and development taking place in (UA) labs gets applied to make the world a better, safer place, it reaffirms our commitment to moving the results of that research into the public sphere to create impact on society," he said. "We couldn't ask for a better outcome."
Endless possibilities
In 2012, Talenfeld licensed UA technology for an anti-inflammatory drug based on the spice turmeric and formed Botanisol LLC in Scottsdale to commercialize the drug.
The drug, which Talenfeld said is still in development, is based on federally-funded research by former UA Regents Professor of pharmacology and toxicology Barbara Timmermann and current UA professor of cellular and molecular medicine Clark Lantz.
Talenfeld said he found the UA spectrometer invention while perusing a list of faculty technology available for licensing, called Milster and later formed Botanisol Analytics to commercialize the invention.
"We immediately saw the immense potential ramifications of the technology," said Talenfeld, who from 2014 to 2016 was an investment analyst at BioAccel, a nonprofit biotech business accelerator in Phoenix.
The company attracted the attention of the military and was accepted into the Air Force Accelerator Powered by Techstars, a business incubator program aimed at advancing technologies for a wide range of military uses. The company graduated from that program last June.
Botanisol initially pitched the technology as a way to rapidly identify substances for industrial markets, including testing medical marijuana for purity and contaminants, and the company is now developing instruments for wide-ranging applications.
Talenfeld said he can't disclose the company's other development partners or customers.
But he said the company is currently working with a leading provider of Breathalyzer equipment to law-enforcement agencies and is working to adapt its spectrometer to assure the safety of food throughout the supply chain.
Botanisol is also working on a major project with automotive parts manufacturers to detect chemicals emanating from synthetic parts, Talenfeld said.
"There's so many instances where you want to detect microbes and pathogens, from national security to foods to COVID-19," he said.
Botanisol has about 15 employees at the company's headquarters and research center in Phoenix, offices in Boston and a research center in Quebec, Canada, said Talenfeld, who plans to move to Virginia soon to be closer to government customers in Washington, D.C.