A University of Arizona scientist is working to commercialize a new type of coating to keep dust from blowing off mine tailings and other dirt piles.
Minkyu Kim, an assistant UA professor of materials science and engineering and biomedical engineering, has invented a nontoxic polymer that retains water used for airborne dust control for more than two months, even in the dry desert air.
The UA's Tech Launch Arizona provided funding to advance the invention, protected the intellectual property, and licensed it to startup Clean Earth Tech to bring it to the marketplace.
Water is generally sprayed to control dust in areas like mines and construction sites, but it must be reapplied frequently because of rapid evaporation.
Polymers — materials like plastics that are made of long, repeating chains of molecules — already are used in some sprays to control dust. Moisture-trapping salts, oils, and various chemicals also have been used.
But some dust suppressants have been found to pollute the soil and groundwater.
(One extreme example is Times Beach, Missouri, which was turned into a ghost town in 1983 after waste oil containing the highly toxic chemical dioxin was sprayed on its dirt streets and lots.)
Kim says the polymer formula he has developed is safe for the environment as well as for humans and other animals.
The scientist already has gotten some buy-in from prospective users.
Arizona mining giants Freeport McMoRan and Asarco — both of which have been cited for air-quality violations involving tailings dust at mines south of Tucson — have provided space for Kim's field tests.
To help refine applications for the invention, Kim went through the NSF I-Corps program, a six-week course in "customer discovery and lean startup methodology" taught by instructors from the UA's McGuire Center for Entrepreneurship and the Eller College of Management.
The startup company plans to target Asia as a potentially strong market for the bio-friendly dust suppressant.
Kim used some UA funding to travel to South Korea, which recently passed a strict dust-control law.
Clean Earth Tech recently entered into an agreement with Seoul Metropolitan Subway to field test the product for reducing dust levels in subway tunnels, the UA said.
C-Path hires Swingle
The Tucson-based Critical Path Institute has tapped a veteran cord-blood banker and Arizona biotech industry leader as its new chief operating officer.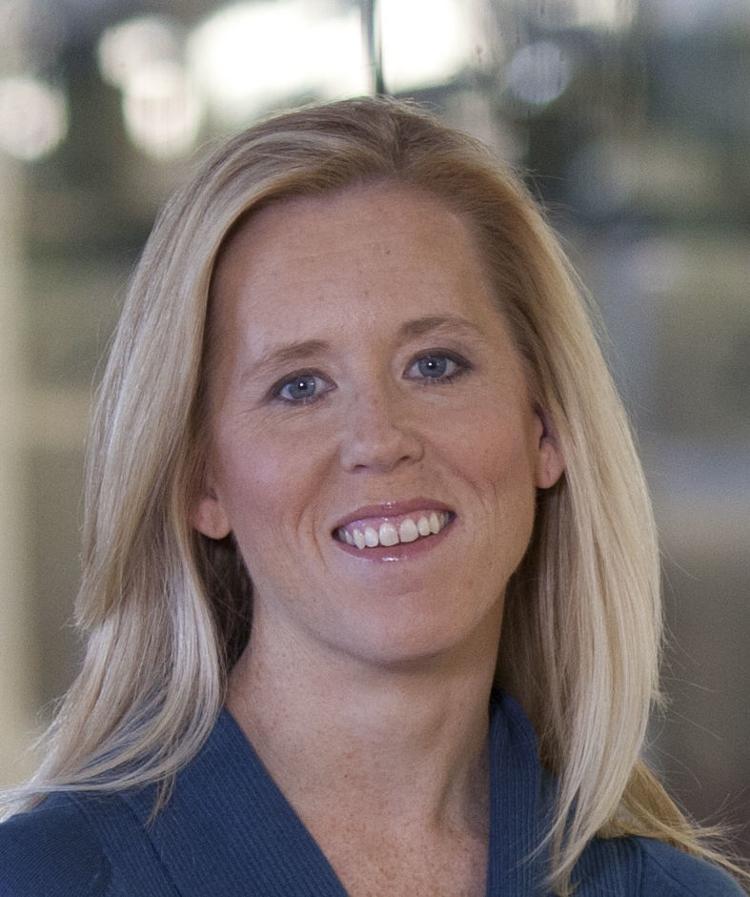 Kristen Swingle was named to the top operating post by the nonprofit drug research standards agency effective July 1.
Swingle previously served as vice president of stem-cell operations for Cord Blood Registry, part of California Cryobank Life Sciences, after joining the company as a production supervisor in 2005.
The company, which has its major cryogenic storage facility in Tucson, specializes in collecting, processing and preserving stem cells from newborn babies' umbilical cords, for later therapeutic use by its members.
Swingle, who earned a bachelor's degree in biology from Northern Arizona University and a master's degree in medical sciences from Texas A&M, also is current chairwoman of the Arizona Bioindustry Association and has served on the group's board since 2015.
Swingle succeeds COO Steve Broadbent, who had held the position since 2012.
Broadbent will continue to serve as a special operations adviser until September to ensure a smooth transition, C-Path said.
Founded as a public-private partnership with the UA and the U.S. Food and Drug Administration, C-Path is an independent, nonprofit organization focused on transforming the drug-development process, largely by bringing together scientists and other stakeholders to set standards for data and research.
C-Path has established first-of-its-kind, global consortia that include more than 1,000 scientists from government regulatory and research agencies, academia, patient advocacy organizations, and 41 major biopharmaceutical companies.
Under Broadbent's leadership, C-Path's revenue, employee count and the number of consortia it operates more than doubled, the institute said.
SBIR save the date
Representatives of the U.S. Small Business Administration and more than a dozen federal agencies will swing into Tucson on Aug. 12 as part of a 16-city tour.
The tour is aimed at connecting tech entrepreneurs with Small Business Innovation Research and Small Business Technology Transfer grants — a major source of early seed funding for tech startups.
The cost of the all-day event at the UA Tech Park is $50 before July 28, $60 thereafter until the day of the event, when walk-ups will pay $80.