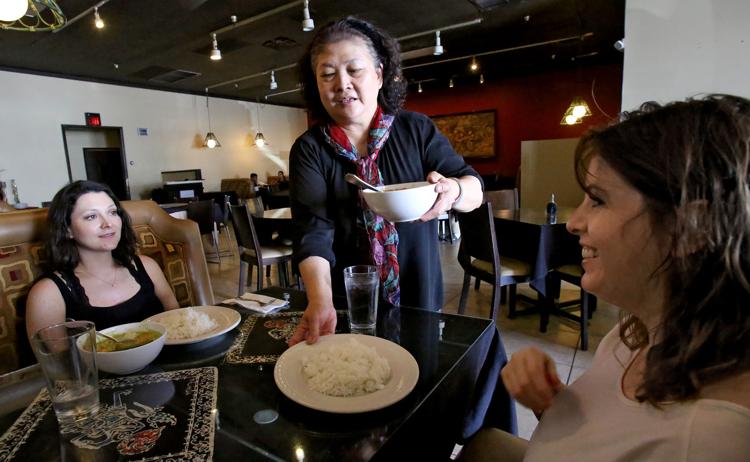 For 26 years, Rosalind Yap created richly authentic Malaysian cuisine out of the family's Neo Malaysian Kitchen & Sushi restaurant, first on East River Road and then on East Broadway.
On Sunday, June 25, the restaurant will serve its final meals. Rosalind and her husband Chris are closing the restaurant that they opened a year after emigrating to the United States from their native Malaysia and moving to Colorado.
"Our children have decided they are not going to continue with the business here," said Chris Yap, the father of three and grandfather of two.
Yap said he and his wife have decided to follow his son Allen to Denver, where he has accepted a job. The couple plan to move in early July.
"We're looking forward to new opportunities in Denver," Chris Yap said, not ruling out the possibility of opening a restaurant.
The Yaps opened their first Tucson restaurant, Seri Melaka at 6133 E. Broadway, in 1991. Neo of Melaka on East River Road followed, but in 2010 the family combined both restaurants into one at the Broadway location and opened the Asian fusion and sushi restaurant Om in the River Road spot. That restaurant, owned by the couple's son Allen, was open a few years.
Chris Yap said the family had "a good 26 years" in Tucson's restaurant industry, but the last few have "been a bit rough."
"This year especially with the minimum wage increase. Come July there will be a sales tax increase. It kind of impacts the sales and revenues," he said.
The Yaps on Monday posted a note on Facebook that they were closing: "Thank you all for your kind support. Our restaurant children are grown and have flown the coop and so this chapter ends," it read. "Thank you so much, from the bottom of our hearts, and we look forward to saying goodbye in the coming days. Adios, Old Pueblo."
Now through Sunday, Neo Malaysian Kitchen will serve a limited menu that will include its popular Chilean sea bass and sushi and curries. Restaurant hours are 11 a.m. to around 8 p.m. daily Thursday, June 22, through Sunday.
Contact reporter Cathalena E. Burch at cburch@tucson.com or 573-4642. On Twitter @Starburch