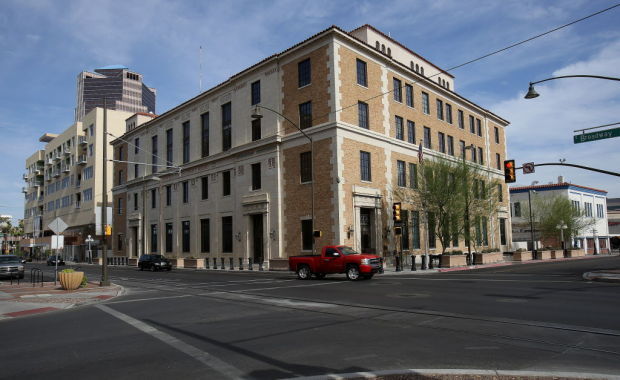 In another sign of a recovering Arizona economy, the number of bankruptcies filed in the state dropped for the fifth straight year in 2016, falling 10 percent from the prior year.
Bankrutpcy cases filed in the Tucson area also dropped 5.6 percent, according to the latest statistics form the U.S. Bankruptcy Court in Phoenix.
But while business filings were down nearly 40 percent, numbers were up statewide for a type of individual bankruptcy filing.
Statewide, 14,657 bankruptcies of all types were filed last year, down from 16,313 in 2015, while overall filings in the Tucson court fell to 3,437 from 3,642 in the prior year.
But filings under Chapter 13 of the U.S. Bankruptcy Code, which are filed by individuals who work out a plan to repay all or some of their debt, rose 7.3 percent statewide last year and jumped 18.5 percent in Tucson, where 718 Chapter 13 cases were filed.
Chapter 11 bankruptcy filings, which are filed mainly by businesses to protect against legal action while they work out plans to repay creditors, fell 39.5 percent statewide last year.
Notable Chapter 11 business bankruptcies filed in Tucson last year included artificial heart maker SynCardia Systems, whose assets were sold to an investor who pledged to recapitalize the company; and the still-pending case of Lodge Partners, operator of the Lodge on the Desert.
Chapter 11 filings were down nearly 42 percent in the Tucson court, where 25 cases were filed, and fell nearly 43 percent in the Phoenix area. But Chapter 11 filings tripled to 9 last year in the Yuma court, where changes are magnified by the relatively small number of overall filings. Chapter 7 liquidation bankruptcies fell 12.6 percent statewide, 28.6 percent in Tucson and 13.9 percent in Phoenix.