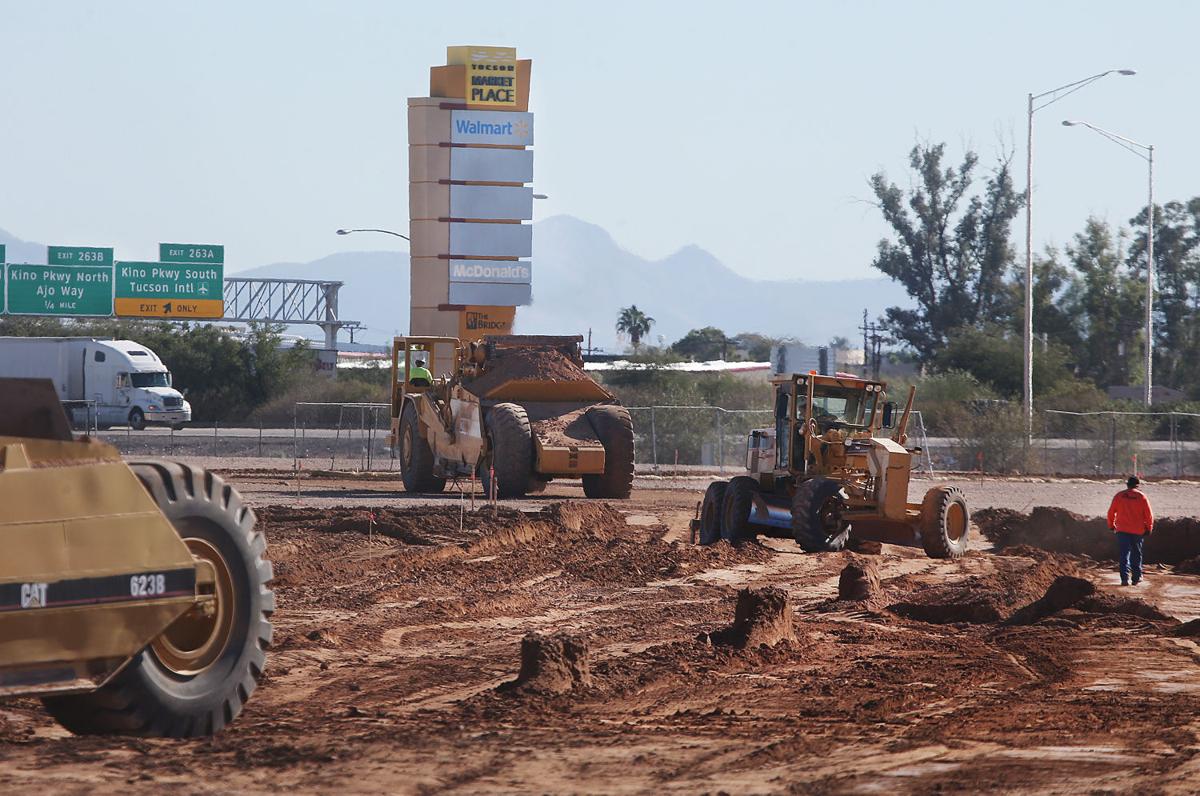 Several new retailers moved into the Tucson market in 2016 as demolitions opened up coveted urban spaces and rooftops popped up along Interstate 10.
In 2017, ground-up construction will keep developers busy as national retailers are drawn to the area because of job growth, stabilizing housing market and positive economic news.
Several big-box retailers will enter the market this year, data from CBRE's Big Box report shows. Big box is defined as retail space larger than 10,000 square feet.
"We're starting out really active," said Nancy McClure, first vice president with CBRE.
Big-box construction can be seen at the Marketplace at the Bridges, near Interstate 10 and Park Avenue, and at the Arizona Pavilions, near I-10 and Cortaro Road.
"Retail has tried to hover on some of the major interchanges because you can draw shoppers from a much wider distance," McClure said.
At the end of 2016, there were nine vacancy boxes larger than 30,000 square feet. That included three shuttered Sports Authority stores and a GolfSmith.
One of the Sports Authority spaces on East Broadway was partially absorbed, and McClure expects the two other sites — on Oracle and Limberlost roads and on Irvington Road and Interstate 19 — will use that option to lease to a smaller retailer.
One large furniture retailer is expected to enter the Tucson market this year, but specifics have not been made public.
"That will be significant because we haven't seen that category do anything in our market for 10 years — except leave," McClure said.
The Big Box report shows openings in 2017 will include at least one more Fry's grocery store, two new Hobby Lobby locations, two TJ Maxx stores, two Petco shops and a Planet Fitness. Galaxy Theater will also open in a former grocery store space on east Broadway.
The Walmart at Amphi Plaza, on First Avenue and Fort Lowell, will also come online this year.
One area of retail concern is department stores, both locally and across the country.
"Going into the new year, Macy's, Sears, Kmart and Kohl's among department stores, all announced disappointing results, adding that store closings would follow," trade publication National Real Estate Investor wrote.
Analysts predict mall tenants will renegotiate their leases as anchor stores leave and that mall operators need to think beyond simply replacing one retailer with another.
"Landlords will have to come up with a way to offer experiences to shoppers that Amazon.com cannot put in a box and ship," the publication said.
The business news you need
With a weekly newsletter looking back at local history.