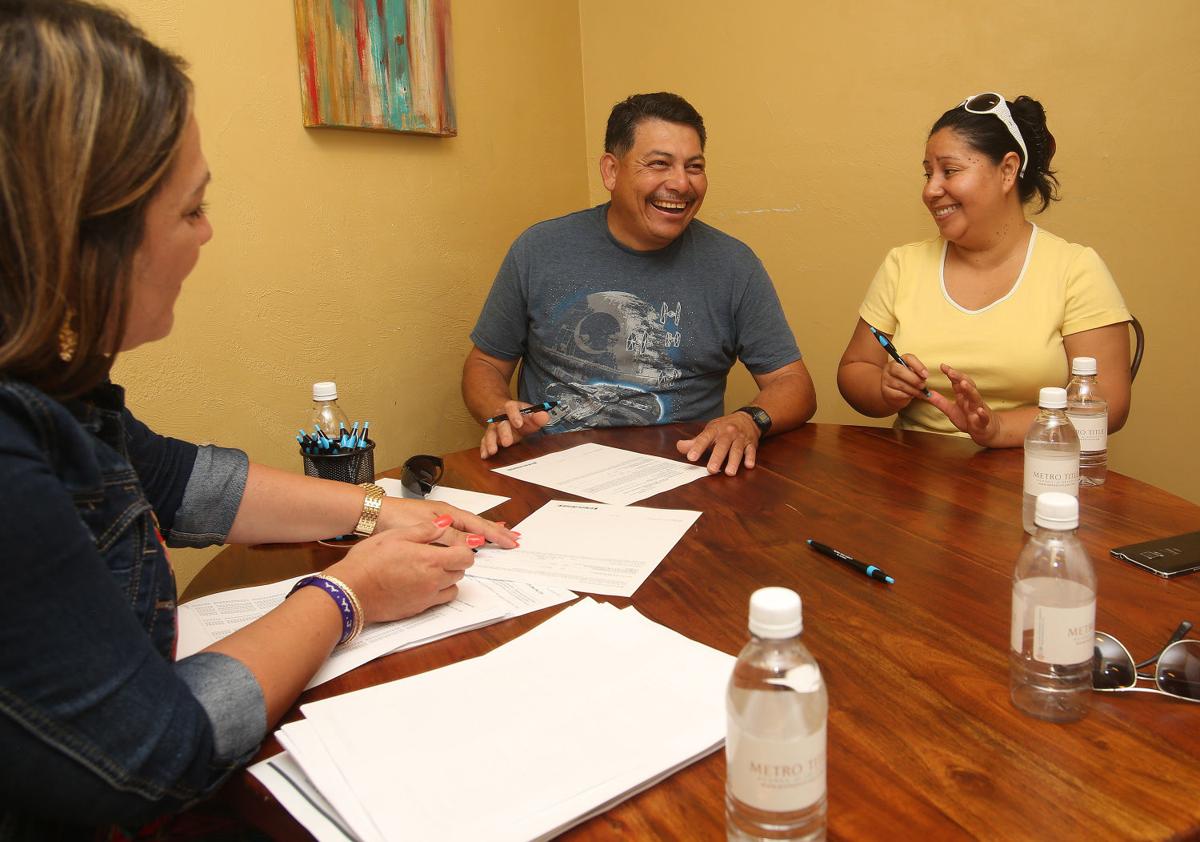 After the housing market crash in 2008, few people considered opening a new business related to mortgages or titles.
Then there was Lenny Robles.
"I joked that if I had $1 for everyone who thought I was crazy, I wouldn't have had to open a business," said Robles, who opened Metro Title Agency of Arizona in 2009, after his previous employer abruptly closed. "We opened up at a time when it couldn't have been worse."
His previous employer, Arizona Title Agency, shut down in August 2008 by its Colorado-based parent, Mercury Cos. Inc., leaving Robles and 21 employees out of a job.
"I didn't expect it," Robles said. "When a title company closes, everything stops."
The following year, the Tucson native and Sahuaro High School graduate opened Metro Title at River Road and Hacienda del Sol.
Today the company is the only locally owned title insurance company in Arizona. It has seven locations and 43 employees.
It is the only title agency that has returned to Tucson's south side, with a branch on 12th Avenue, south of Irvington Road.
Title businesses provide third-party services in real estate transactions. They supply title insurance, which protects buyers or lenders from losses associated with title defects, such as unforeseen ownership claims or liens. They also provide escrow services, which entail holding and transferring money in real estate transactions.
Returning to the south side was always a goal for Robles, who recruited Angela Garcia to be the location's branch manager.
"This is my family," said Garcia, a graduate of Desert View High School. "I grew up near Valencia and 12th Avenue.
"I like to help the Hispanic community because the process is hard to understand," said Garcia, who has four employees. "There are very few Spanish- speaking escrow officers."
The area has a high percentage of sales by owner and many never deal with a real estate agent. Since opening on the south side, the branch does between 30 and 40 titles a month.
"It's a service someone has to provide and we're dealing with people that have less experience in the process," Robles said.
During the real estate boom of the mid-2000s, more than five title companies served the city's south side.
"It was just a circus," Robles said. "When things started to deteriorate, this was one of the areas hardest hit."
The branch's reach is as far as Green Valley to the south, Star Valley to the west and Rita Ranch to the east.
Mauricio Medina recently bought a home in Green Valley and used Metro Title's services.
"They were very attentive and explained all questions clearly," he said in Spanish. "When things are explained in your own language, it makes a big difference; you don't have to go back and with a translator trying to understand."
Medina's real estate agent recommended Metro Title.
"They made me feel very comfortable," he said. "You know, not like I was asking dumb questions."
Aside from three branches in Tucson, Metro Title has a location in Green Valley, Flagstaff and two in Sedona.
Robles is eyeing the markets in Maricopa and Santa Cruz counties.
"We're evaluating the next big step."
The business news you need
With a weekly newsletter looking back at local history.