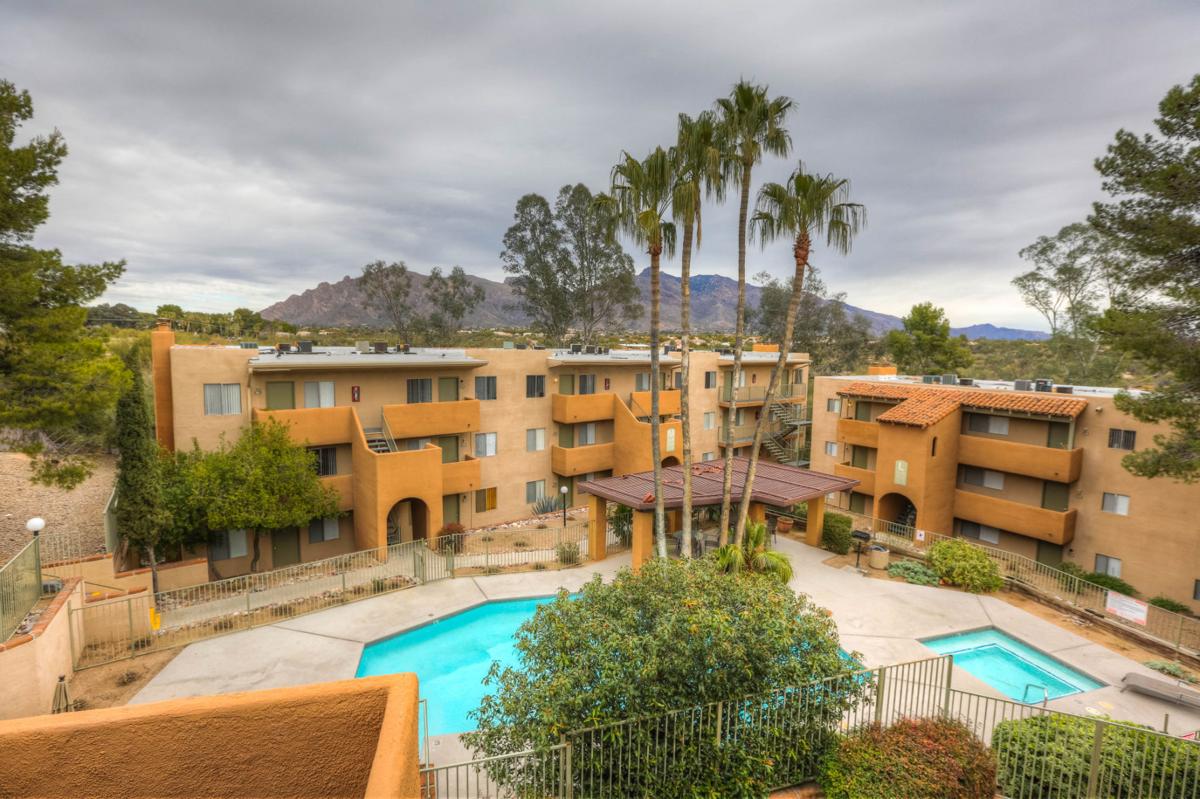 Activity in Tucson's commercial real-estate market was a mixed bag in the first half of the year, with some sectors performing better than expected and others struggling.
Overall, commercial brokers are expressing optimism that the local economy is stabilizing as Tucson gets attention from investors looking for opportunities in markets that aren't saturated.
The multifamily market has been the star of the show so far this year, attracting big investors and record sales. And the arrival of national retailers to Tucson has resulted in demolition of old shops and the rise of modern shops in the city's core.
MULTIFAMILY
"The apartment market in Tucson and the entire West Coast is on fire," said Kami Taylor, sales manager for CBRE's Tucson office. "It's a safe investment; you're not looking at big dips in income stream."
Tucson has a good supply of workforce housing with rents that match the salaries in the area.
"Many investors want those," she said. "Markets of our size have been flooded with investors in apartments, and Tucson is a rare gem with product available for purchase. It's one of the benefits of being a secondary market."
Student housing will also continue to attract investors, Taylor said.
"How do you go wrong with a class of 40,000?" she said. "It's not as if they are going to commute from another town."
Michael Gross, investment specialist with Tucson Realty & Trust, said there have been 41 sales of communities with 25 or more units so far this year.
"Apartments have been the king and leading the investment market," he said. "Unheard of, but in a low-return market, investors are chasing yield, which is the return on investment over a long term."
RETAIL
Since the beginning of the year, wrecking balls have been swinging away at old, outdated retail buildings in midtown.
"Urban infill is still where the action is," said Pat Darcy, retail head for Tucson Realty & Trust. "This trend will continue, as the central area of Tucson has an overabundance of these older properties."
The current vacancy rate for retail space is about 6.9 percent, and many new buildings are coming online.
Darcy predicts nontraditional shopping center tenants will increase, such as health clubs, charter schools, thrift stores and medical/dental care centers.
Independent gas stations will continue to close, Darcy said, and will be redeveloped into single-tenant retail sites — "think mattress companies," he said.
Reaching the 1 million population mark in the metro area was a "big barometer for retailers," said Barbi Reuter, chief operating officer for Picor Commercial Real Estate.
She foresees more new retail space being developed around the city, and expects vacancy rates to drop below 6 percent this year.
INDUSTRIAL
"There is definitely renewed interest from a diverse number of industries," CBRE's Taylor said. "Several out-of-state companies are looking to Tucson for growth and expansion, and nearly half are in industries which are new to our community."
Again, Tucson is benefiting from being a secondary market because the primary markets are full and expensive.
She said interest is coming from "home health, repair, distribution and manufacturing organizations with both regional and national footprints."
Tucson's geography, transportation planning and supportive government is paying off, she said.
The vacancy rate is below 10 percent for the first time since 2006.
There are 71 industrial buildings larger than 1,000 square feet for sale, with 41 sold since the beginning of the year, said Chuck Blacher, industrial specialist with Tucson Realty & Trust.
"This trend leaves us with about a one-year supply," he said.
No spec industrial buildings are currently under construction. The largest occupancy in the past six months was the new 800,000-square-foot warehouse for Home Goods near the airport.
Rents remain flat, falling from $6.79 a square foot to $6.77 per square foot since January.
"A meaningless amount, but nevertheless confirming that it's still a tenant's market," Blacher said.
Job creation and relocation of jobs to Tucson will help the industrial market, he said.
"We believe we are now finally in an upward trend ... which should reduce vacancy rates, increase rental rates moderately and increase the depressed values of industrial properties."
OFFICE
"In the office sector, particularly, it's been mediocre," said Taylor, sales manager for CBRE's Tucson office. "It's less about demand and more about supply. We have a lot of older buildings that don't appeal to national tenants."
Obtaining financing to build a spec Class A building isn't feasible.
"When you say you're coming to a community of 1 million people, they expect to see high-rises," Taylor said of visiting prospective tenants.
Unlike the retail market, which has had great success in demolishing old stores to lure new shops, the office market can't afford that type of investment because it would lead to higher rents.
Gutting the interiors and opening them up to collaborative work spaces could go far in luring more businesses.
The broker's role in encouraging landlords to remodel old space would be to secure longer lease terms, Taylor said.
Instead of leasing for three to five years, landlords would be more comfortable investing with 10- or 15-year leases.
"It's the sector that has struggled the most," said Picor's Reuter. A big reason is that technology has changed the sort of office space employers need.
"You don't need the law libraries and lots of file space," she said.
The medical sector leads the rental rate for office space, with four out of five leases being medical-related.
The business news you need
With a weekly newsletter looking back at local history.