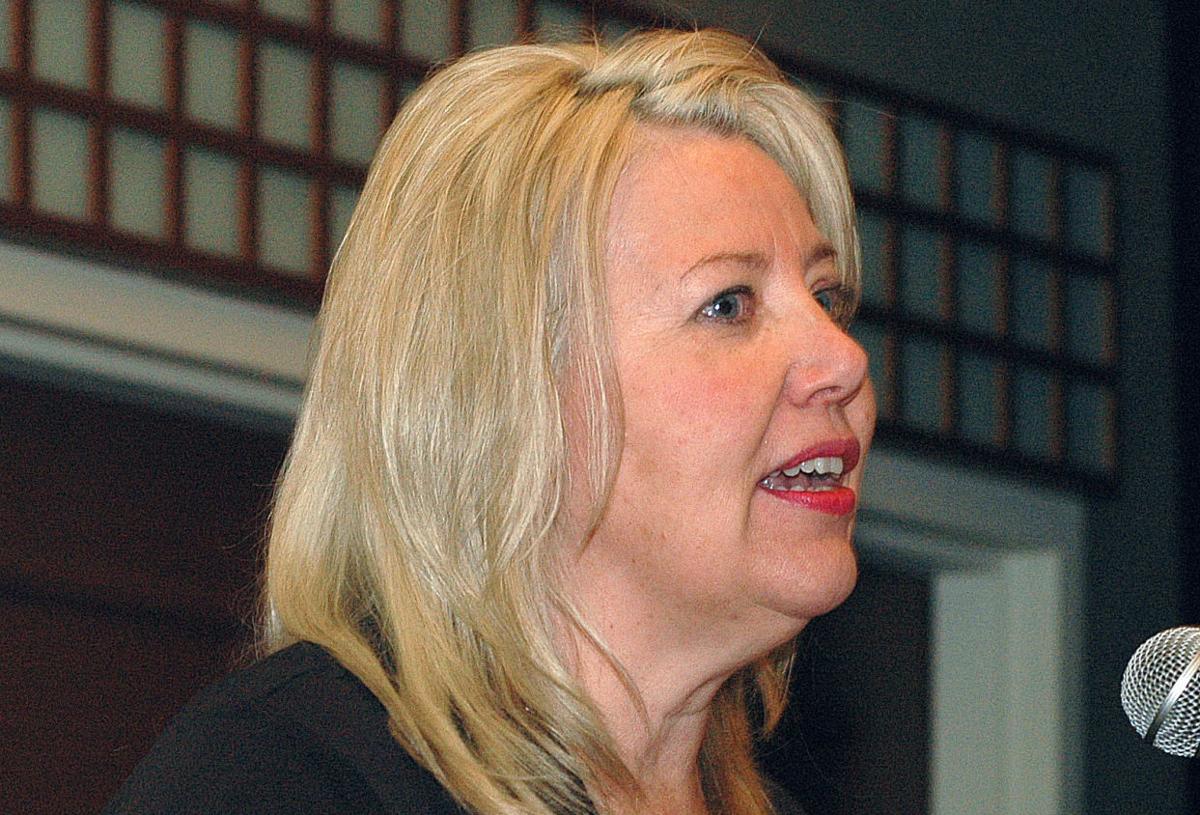 Lenders are apparently not going to get a chance to lend money to Arizonans at an effective rate of 164 percent a year.
"It will not move forward," Senate President Steve Yarbrough told Capitol Media Services on Wednesday. "It does not appear to have the votes to move forward."
Despite that, Matthew Benson, lobbyist for the Arizona Financial Choice Association, said he was not yet ready to concede defeat.
"We're talking with legislators each and every day," he said. Benson said he believes some of the foes can eventually be brought around.
But even Sen. Debbie Lesko, R-Peoria, who championed the legislation on behalf of lenders, said she thinks this is pretty much the end of the road, at least for this year. Lesko said she's not prepared to try to corral opponents into changing their minds.
"It wasn't my top priority bill," she said.
"I agreed to do it," Lesko said. "So if it doesn't have the votes, it doesn't have the votes."
Anyway, Lesko said, she has other priorities this session, like expanding access to vouchers — officially known as "empowerment scholarship accounts" — to allow more children to attend private and parochial schools with tax dollars.
The death of HB 2496 means that, with one key exception, lenders can charge no more than 36 percent annual interest. That exception is for title loans where borrowers pledge their vehicles as collateral. These carry annual interest rates in excess of 200 percent.
Lesko billed her plan as a better alternative for people whose credit is not good enough to borrow from more traditional sources.
Officially dubbed a "Consumer Access Line of Credit," lenders would be able to offer revolving loans of up to $2,500.
Strictly speaking, it would not violate the current 36 percent allowable interest. Instead, it would permit lenders to charge what proponents call a "daily transaction fee" of 0.45 percent per day, a figure that computes to an annual percentage rate in excess of 164 percent.
Yarbrough's announcement marks the latest in a series of defeats for the consumer lending industry which has tried to once again get permission to offer high-interest loans to Arizonans.
In 2000, Arizona lawmakers agreed to allow so-called "payday loans," short-term renewable loans usually of no more than two weeks. The interest rates on those, on an annual basis, was in the 450 percent range.
But that 2000 law was on a trial basis for just 10 years. And when lawmakers balked at extending the 10-year trial, the industry spent more than $14 million to persuade voters to keep payday lending legal.
Voters thought otherwise, , and payday lending went away in 2010.
Since then, however, there have been perennial efforts by lenders to get permission to offer various high-interest products.
A 2015 proposal would have kept that 26 percent usury limit. But lenders would have been able to charge a series of fees for everything from maintaining account information, validating customer information, processing transactions and providing periodic billing statements, fees that could be up to $15 a day on a $3,000 loan.
When that failed, the industry returned last year with a proposal to let them charge up to 15 percent a month — 17 percent if there's no collateral — on loans between $500 and $2,500 for terms between 45 days and two years. That, too, failed.