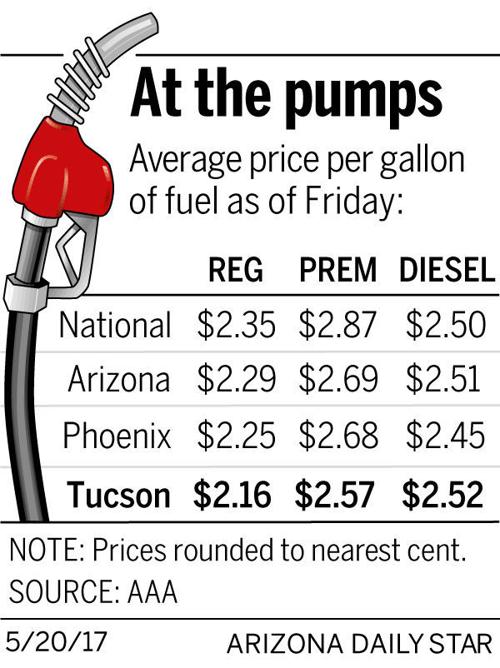 As the first three-day weekend of the summer approaches, gas prices are holding steady.
Friday's statewide average price for a gallon of regular unleaded gasoline was $2.29 — an increase of about 13 cents more than this time last year.
"The onset of summer travel is likely to increase demand which could dip into high gasoline inventories," said Michelle Donati, communications manager for AAA Arizona. "However, it may not be enough demand to increase prices significantly."
Tucson kept the state's lowest average price at $2.16 per gallon on Friday, down a cent. Flagstaff had the state's highest average at $2.51.