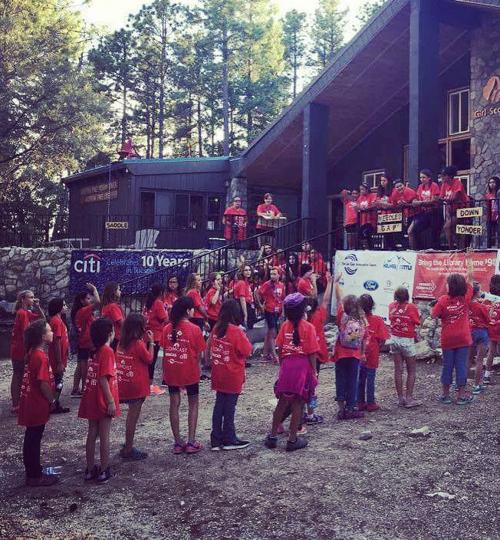 Citi: Citi sponsored the 9th Annual Operation Red Shirt, a Girl Scout camp created for girls who have a parent/guardian in the armed forces. The camp on Mount Lemmon served more than 50 girls and included archery, hiking, and assembly of care packages for troops overseas. Because of Citi's support, the girls were able to attend free of charge.
Tucson Realtors Charitable Foundation: The foundation raised $6,200 from its eighth annual softball tournament, Hittin' for the House, for Arizona Fisher House, where military and veterans' families can stay at no cost while a loved one is receiving treatment at the Southern Arizona Veterans Hospital or other medical facilities in Tucson.
Submit items about charitable donations by local businesses and nonprofits to business@tucson.com; please use Giving Back in the email subject line and include photos in jpeg format.