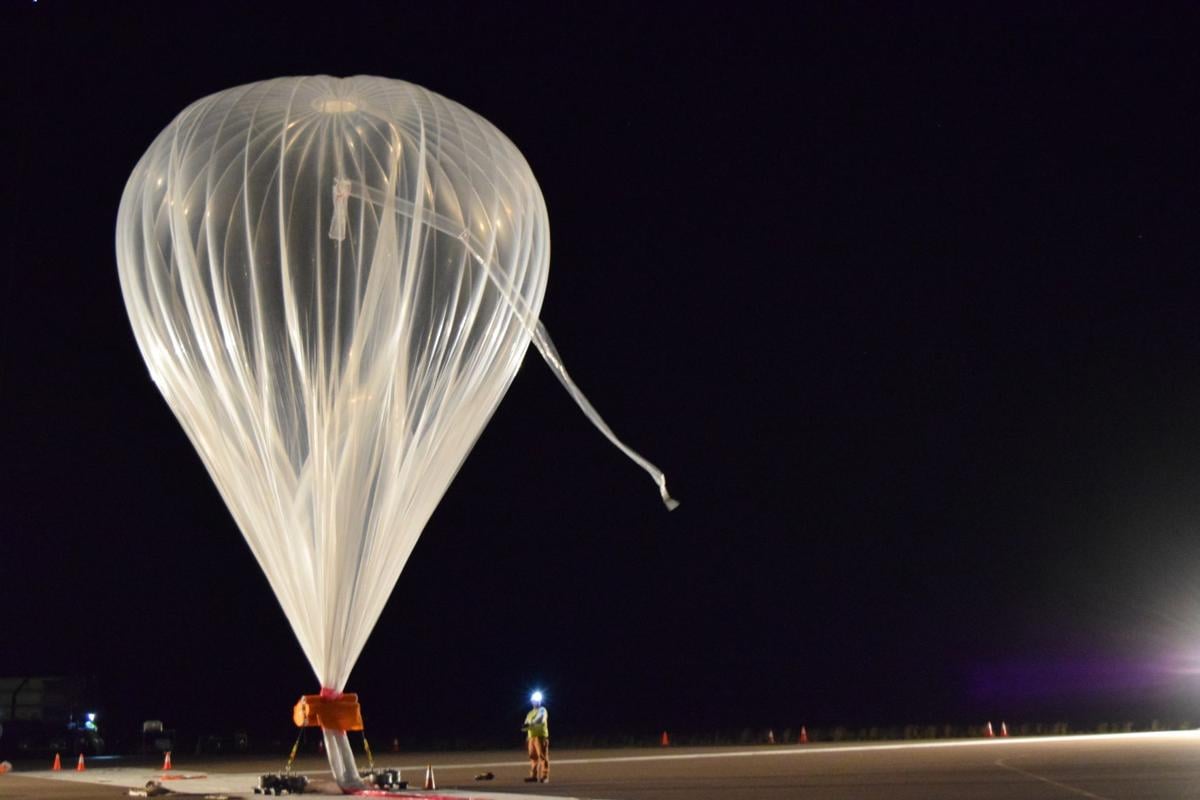 World View, the near-space balloon company that will operate from a county-owned spaceport near Tucson International Airport, will participate in two recently announced NASA-funded space experiments.
One, conducted by Space Environment Technologies, will use one of World View's "stratolite" balloons to measure the radiation environment at altitudes up to 130,000 feet.
The other flight will be a test of World View's own technology for keeping its balloons nearly stationary by raising and lowering altitude with a proprietary air-ballast system.
W. Kent Tobiska, president and chief science officer of Space Environment Technologies, based in Pacific Palisades, California, said he will use his September 2017 "stratolite" flight to "measure the radiation environment from the ground up."
Tobiska has developed instruments that automatically report on three types of radiation incurred during high-altitude flight.
It's part of a program called Automated Radiation Measurement for Aerospace Safety (ARMAS), which has already collected information during 175 aircraft flights.
Those flights are limited to about 45,000 feet in altitude, he said, and he has proposals for satellites to measure radiation beyond Earth's atmosphere.
"Balloons are perfect for measuring this interim region," Tobiska said. Tobiska said his instruments measure three kinds of radiation: the cosmic galactic rays given off by the exploding stars and merging black holes, the flares given off by explosions on our own sun, and the energetic electrons caught in the Earth's electromagnetic field.
The planned balloon flight will take place during "solar minimum," which should be a quiet time for solar flares. He hopes to schedule future flights to take place when an eruption occurs.
The other technology test approved by NASA is the latest "evolution" of the company's own technology, said spokesman Andrew Antonio.
World View is developing an air-ballast system that will change the balloon's elevation, allowing it to use prevailing winds to remain over a specific geographic area.
That flight should take place by the end of the year, Antonio said.
Both flights will originate in Arizona. World View is using regional airports while Pima County is building a permanent spaceport for it near Tucson International Airport.
World View would not provide information on pricing, but the grants for each project from NASA's Space Technology Mission Directorate are capped at $400,000.
Tobiska said his experiment will cost no more than $250,000. The launch itself costs $150,000 to $180,000, Tobiska said.
World View expects to launch another NASA-funded experiment later this month, part of a previous $440,000 NASA grant.
Its balloon will carry an experimental Solar Instrument Pointing Platform developed by Craig DeForest at Southwest Research Institute.
The business news you need
With a weekly newsletter looking back at local history.