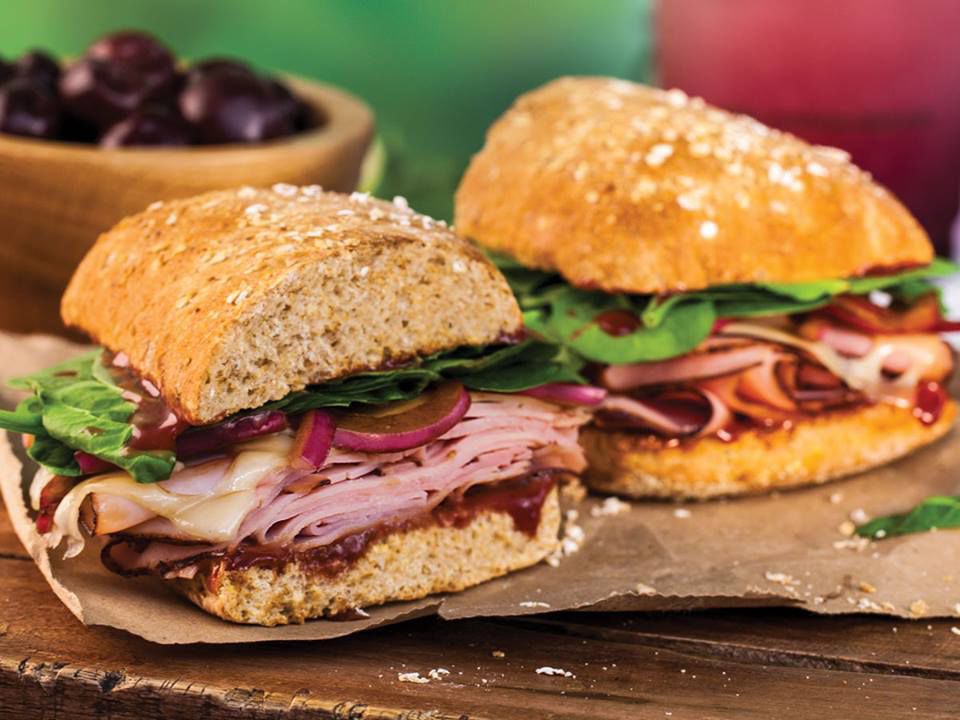 The Tucson outpost of McAlister's Deli is opening Monday, not far from the Tucson Mall.
And later this month, the Utah-based Even Stevens Sandwiches, which donates a sandwich to a local non-profit for every sandwich it sells, is opening downtown at 178 E. Broadway.
They are the latest national sandwich chains to make inroads into Tucson. In the past couple years, Potbelly Sandwich Shop, Kneaders Bakery & Cafe and Corner Bakery Cafe have opened restaurants here; Kneaders and Potbelly each have more than one Tucson location.
McAlister's, started in 1989 in Mississippi, will open at 10 a.m. Monday at 735 E. Wetmore Road at North First Avenue. It's known for its handcrafted deli sandwiches, soups and salads, meal-worthy oversized baked potatoes and signature cane sugar sweet tea that they offer by the glass or gallon. Get a tea punch card and once it's full, you get a free tea.
Its hours starting Monday will be 10:30 a.m. to 9 p.m., Sundays through Thursdays, and open until 10 p.m. Fridays and Saturdays.
Even Stevens was supposed to open on May 10 in the historic Julian Drew building downtown, but the date has been pushed back a week, according to employees of the company's restaurant in Gilbert. The restaurant, which specializes in cleverly named sandwiches like the Mihami Vice with pork and ham, and salads including the Blue(berry) Steel with house granola, blueberries and feta cheese on a spinach spring mix bed, has locations in Utah, Idaho and Arizona.
Even Stevens partners with a local non-profit to feed the less fortunate. Its Tucson partner is Interfaith Community Services, which will be on hand when the restaurant holds it grand opening at 9 a.m. May 17. Shop hours will be 9 a.m. to 4 p.m. Sundays, 7 a.m. to 10 p.m. Mondays through Saturdays.
Contact reporter Cathalena E. Burch at cburch@tucson.com or 573-4642. On Twitter @Starburch