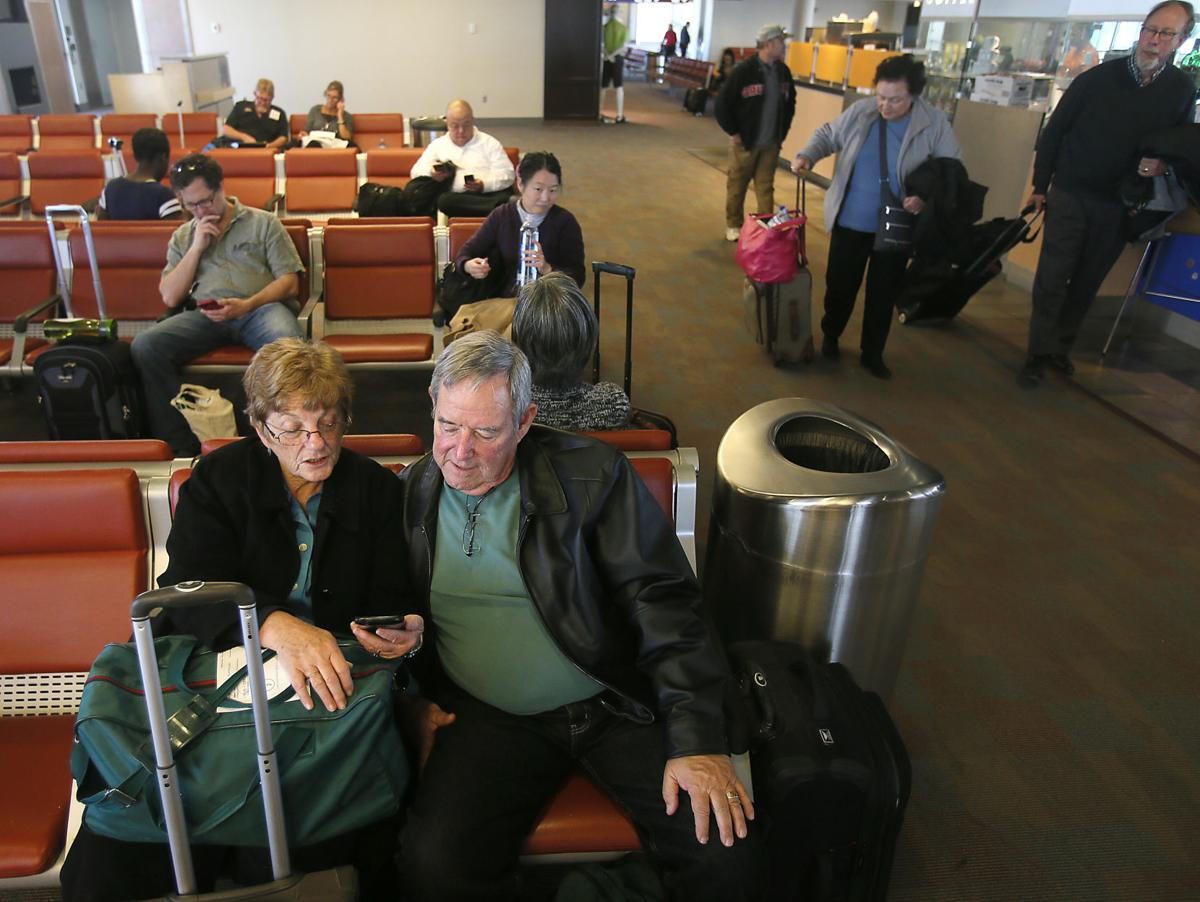 Tucson International Airport is getting nonstop flights from Tucson to San Jose and Silicon Valley.
The Alaska Airlines daily service to Mineta San Jose International Airport will kick off in August.
Securing nonstop flights to multiple airports in both the San Francisco Bay Area and the Los Angeles Basin has been a goal of the Tucson Airport Authority.
"Being able to fly to San Jose gives Southern Arizonans quicker access to the tech company campuses in the Silicon Valley and South Bay Area," a news release from the Airport Authority said.
The flights to and from San Jose will be on board Embraer 175 jets with 76 seats — 12 in first class and 64 in coach. Passenger amenities include access to in-flight WiFi.
Flights will depart Tucson at 7 a.m. and arrive at 9:24 a.m. They will depart San Jose at 5:35 p.m. and arrive in Tucson at 7:45 p.m.
The addition of nonstop flights to San Jose brings the total number of nonstop destinations from TIA to 20. Other destinations include Atlanta; Chicago; Las Vegas; Seattle; Hermosillo, Sonora; Houston; Dallas-Fort Worth; Salt Lake City; San Francisco; and New York, although some nonstop flights are offered seasonally only.
Thursday's announcement came three months after Alaska Airlines' acquisition of Virgin America, which has been based in San Francisco.