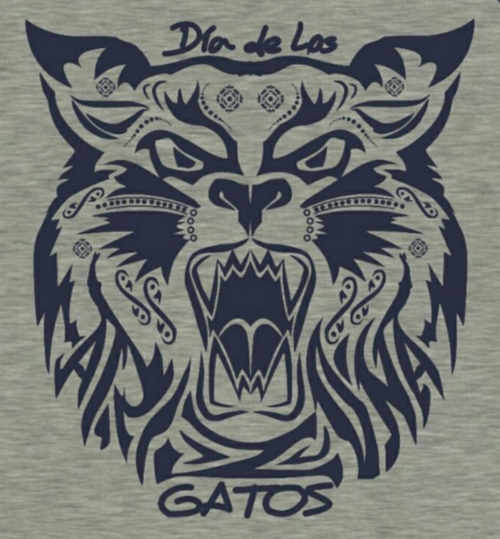 A Sahuarita-based company selling pro-UA and anti-ASU T-shirts online is being sued for trademark infringement.
"Display Arizona Pride. Support the Wildcats. Hate the Sundevils," is listed under a "What We Do" section at scumdevils.com.
Shirts include "Dia de los Gatos" with the image of a wildcat, a "scumdevils" shirt and one with the "WC" hand gesture.
"Whether you were born a Wildcat, converted over, or baptized into being one, hating ASU is part of you, it is within you," the website says.
The federal lawsuit, filed on behalf of the Arizona Board of Regents and the University of Arizona, alleges trademark infringement, false designation of origin and requests for trademark cancellation.
The members of Scumdevils LLC are Manuel A. Rocha and Francisco J. Jacinto, both of Sahuarita.
In an email response to a Star inquiry, someone from scumdevils.com responded, "Good morning, nothing has been resolved as of today May 16th."
The Board of Regents does not comment on pending litigation.
The lawsuit notes that the University of Arizona holds multiple federal trademark registrations for Wildcat-related marks for use on apparel as well as its "wildcat head."
While not the identical wildcat head, scumdevils.com sells shirts with images "which are confusingly similar to the university's common law trademarks and registered trademarks," the lawsuit says.
It also says the Scumdevils merchandise "incorporates the University of Arizona's widely recognized combination of bright red and dark blue."
Rocha and Jacinto were first notified of the infringement in May 2016 and have been in negotiations to settle the dispute since.
The lawsuit seeks damages, including any profits that Scumdevils has received and the revoking of the trademark for the WC hand gesture and the phrase "Dia de los Gatos."
The regents and UA have demanded a jury trial.
Contact reporter Gabriela Rico at