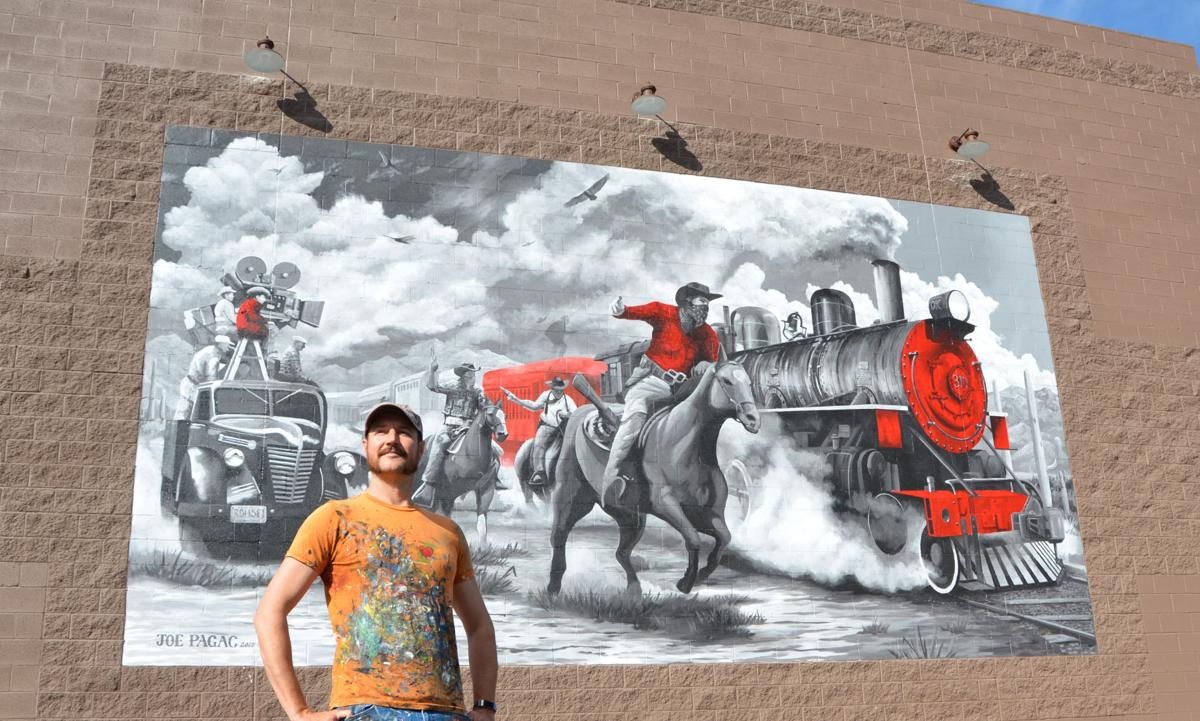 The expansion of a locally owned dine-in movie theater, RoadHouse Cinemas, is almost complete and features a uniquely Tucson mural.
The $1.5 million dollar expansion added three auditoriums, up from six, with luxury recliners and is expected to be operating by the holidays. The number of seats will grow from 380 to about 600.
The kitchen will also get an additional cook line and bakery.
The expansion was undertaken to meet guest demand, with moviegoers often booking tickets days in advance to secure seats, said said Josh Snider, president of RoadHouse Cinemas.
"Adding the additional auditoriums will go a long way toward providing our loyal guests with the seats they desire," Snider said. "The additional screens will also allow the theater to carry a greater variety of titles for longer periods of time.
"We also have had requests for more art titles, so the addition of the three screens will allow us to play more independently produced films."
RoadHouse collaborated with local mural artist, Joe Pagac to paint an original piece central to the RoadHouse brand: uniquely Tucson, Old West, trains, and movies. The mural is on the east-facing wall of the building.
RoadHouse Cinemas opens daily 30 minutes prior to the first showtime, typically in the 10 a.m. hour. Food and beverages are available all day, including happy hour and lunch specials.
With the purchase of a "Roadie" T-shirt customers receive free bottomless popcorn every time they see a movie during the calendar year.