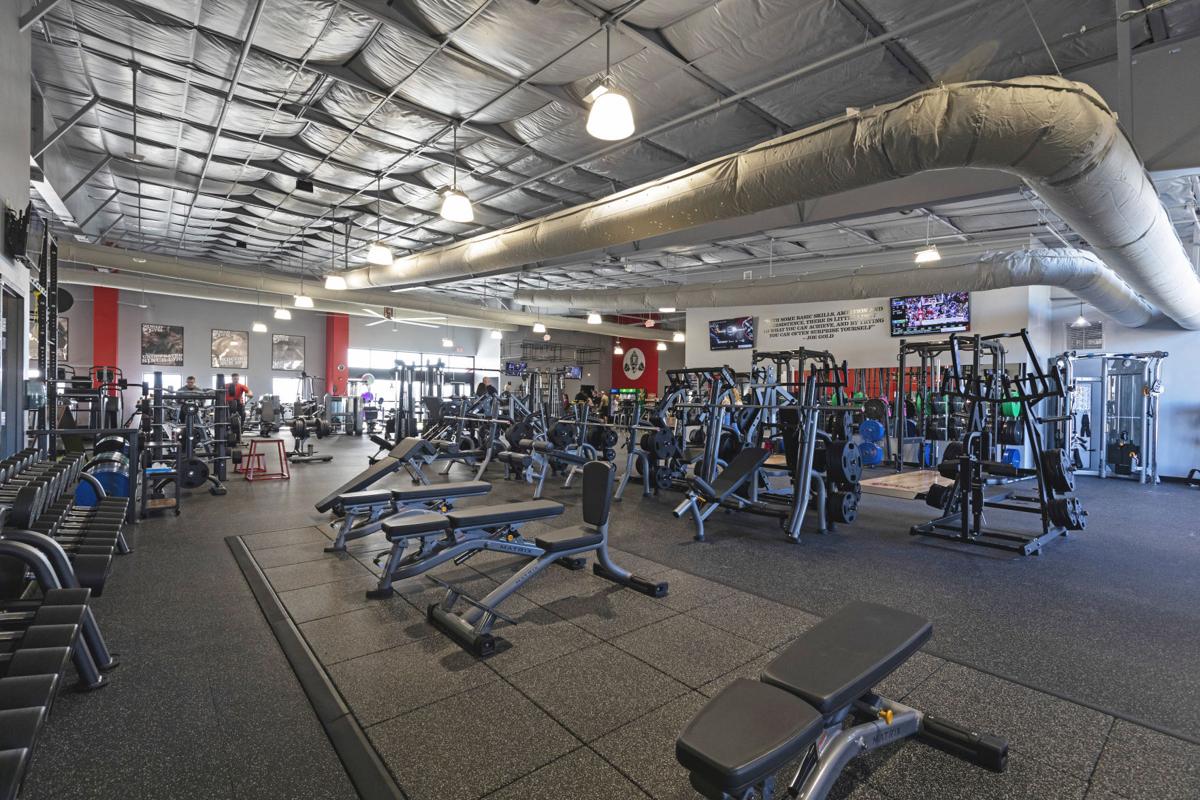 World Gym International is opening its first Arizona gym in Tucson this summer.
The 20,000-square-foot fitness center, at 2930 N. Campbell Ave. near East Glenn Street, will feature state-of-the-art equipment and its signature Muscle Beach — 4,000-square-feet of outdoor workout space.
"Health and wellness are more important than ever as studies confirm that exercise boosts our immune system and decreases our chances of respiratory infections and other illnesses," said Phillip Krausch, owner of World Gym Tucson.
Other amenities include turf training, free weights, Arsenal strength equipment, certified personal training and a Recovery and Rejuvenation Center. World Gym Tucson will have small group training and group exercise programs, including its signature training program, which blends together high-intensity interval training, barbell-focused strength training, mobility and more.
For those who are not ready to physically venture into a gym because of the coronavirus pandemic, the company will give members access to a new online platform, which will feature a network of trainers including celebrity trainer Gunnar Peterson.
World Gym Tucson is expected to open for workouts in June. Pre-sale memberships will begin early this year. For more information, visit WorldGym.com/Tucson.
The World Gym brand was founded in 1976 by Joe Gold in Santa Monica, California. Headquartered in Southern California, World Gym has more than 200 locations in 22 countries and territories, including Australia, Brazil, Canada, Cayman Islands, China, Costa Rica, Egypt, El Salvador, Germany, Guatemala, Hong Kong, India, Lebanon, Macao, Mexico, Pakistan, Russia, Saudi Arabia, South Korea, Taiwan, the United Kingdom and the United States.
---
Healthiest states for seniors
#50. Mississippi
#49. Kentucky
#48. Louisiana
#47. Oklahoma
#46. West Virginia
#45. Arkansas
#44. Alabama
#43. Tennessee
#42. New Mexico
#41. Georgia
#40. Texas
#39. Missouri
#38. Nevada
#37. North Carolina
#36. Indiana
#35. Wyoming
#34. South Carolina
#33. Alaska
#31. Arizona
#31. Illinois
#30. Ohio
#29. Florida
#28. Kansas
#27. Montana
#26. Michigan
#25. Virginia
#24. Idaho
#23. Nebraska
#22. South Dakota
#21. New Jersey
#19. Oregon
#19. Pennsylvania
#18. North Dakota
#17. California
#16. New York
#15. Delaware
#14. Washington
#12. Maryland
#13. Iowa
#11. Massachusetts
#10. Wisconsin
#8. Maine
#8. Vermont
#7. Rhode Island
#6. New Hampshire
#5. Colorado
#4. Minnesota
#3. Connecticut
#2. Utah
#1. Hawaii