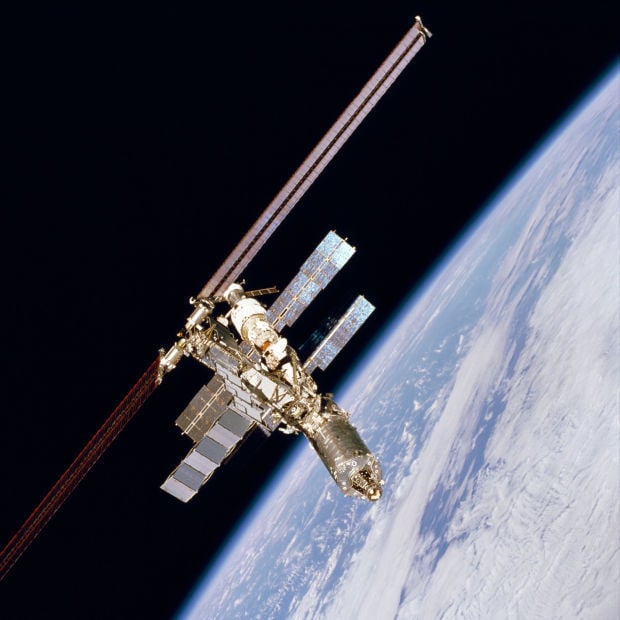 Tucson-based Paragon Space Development Corp. has teamed up with a Maryland-based company on a multitask NASA contract for work supporting the International Space Station that could be worth up to $500 million over seven years.
Under the contract NASA awarded to Stinger Ghaffarian Technologies, the ISS Program office will issue task orders to provide spaceflight hardware, software, mission integration and operations services on a commercial basis, with minimal government involvement, the companies said in a news release.
The Research, Engineering, Mission and Integration Services (REMIS) contract has a five-year base period with one two-year option.
"This multimillion-dollar, multitask contract will be just the beginning of a long successful relationship with SGT (Stinger Ghaffarian Technologies)," said Grant Anderson, president and CEO of Paragon.
SGT said it was was awarded three of the five contract line items in the categories of engineering, and that Paragon's capabilities were key to winning the contract.
"Paragon's innovative solutions and technical approach to meeting NASA's needs were integral to our win, and their proven track record of delivering spaceflight hardware will be key in SGT's ability to win and execute future REMIS task orders," said Mark Greeley, REMIS program manager for SGT.
Since its founding in 1993, Paragon has been involved in numerous projects for NASA, and more recently with private space-exploration companies, including development of environmental-control and life-support systems, spacesuits and flight systems.
Paragon said its work under the contract will be managed out of the company's Houston's office and be performed across all facilities, including Paragon's Tucson headquarters and Denver office.
SGT was NASA's 12th-largest contractor in fiscal 2016, with $326 million in contracts. In 2014, NASA awarded SGT a nine-year contract worth up to $1.3 billion to provide mission and flight-crew operations support for the space station and future human space exploration.
Contact senior reporter David Wichner at dwichner@tucson.com or 573-4181. On Twitter: @dwichner