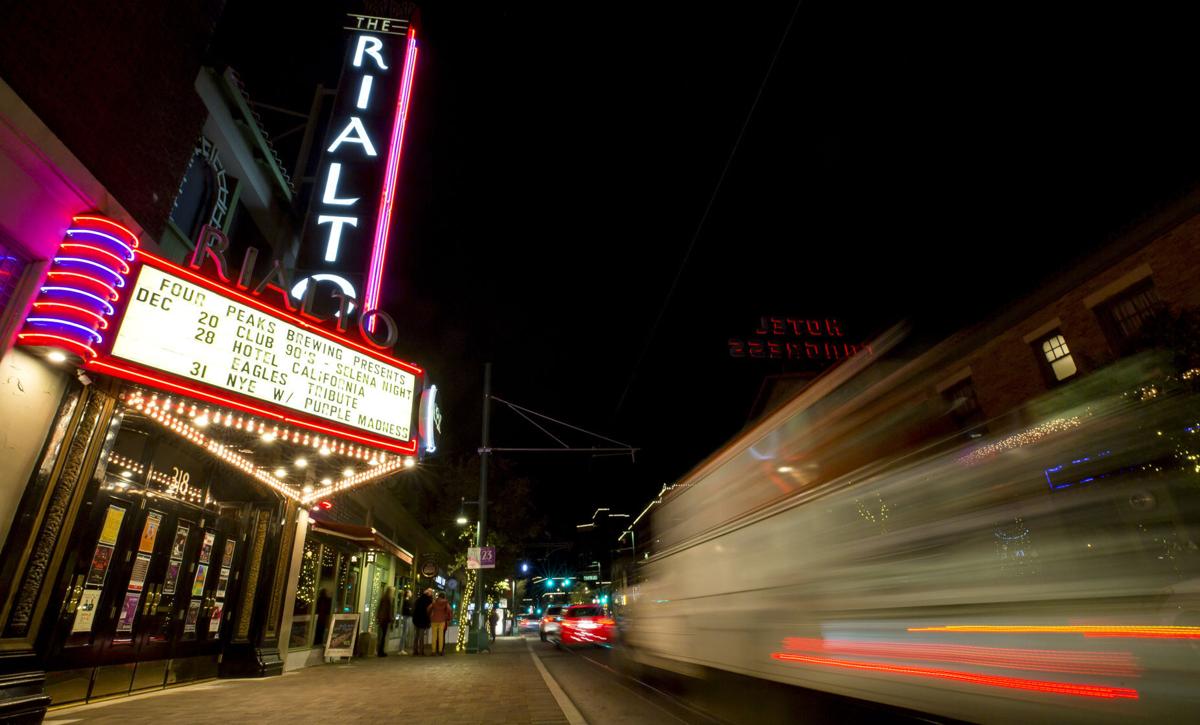 Longtime KXCI radio personality and executive director Cathy Rivers is leaving the community radio station to take over the day-to-day management of the Rialto Theatre.
On June 1, Rivers becomes executive director of the Rialto Theatre Foundation, which runs the nonprofit, historic theater at 318 E. Congress St. Her first priority: Hiring back more than 150 full- and part-time employees furloughed last spring in response to the COVID-19 pandemic in time for the Rialto's hoped-for reopening in late summer.
"I'm really excited to get back to the theater and get our cornerstone of the east end up and running and get our live music back," Rivers said last week after KXCI announced the move.
KXCI, meanwhile, will launch a national search for an executive director to replace Rivers, who has nearly 30 years experience in Tucson radio, said KXCI Board Chairwoman Kristi Lloyd.
"We're heartbroken and we're thrilled for her," Lloyd said. "We know it's all positive for Tucson. It's a new era."
Rivers was named executive director of KXCI 91.3 in 2016 and spearheaded the community radio station's move to open an auxiliary studio at Hotel Congress in 2017. KXCI's main studios are in Armory Park.
Her resume also includes extensive voice-over work, talent booking for the long-shut North Fourth Avenue club Plush and artist management with Cracker, The North Mississippi Allstars and Tony Furtado.
A classically trained vocalist, she also has released three indie-rock albums, although her singing career has been on the back burner since she took the executive position at KXCI, she said.
Rialto Foundation Board President Kip Volpe said the board tapped Rivers because of her longtime ties to Tucson's music community.
"She ran a nonprofit, she knows music, she's connected to downtown," Volpe said, ticking off the qualifications that put Rivers on the foundation's radar. "We are very fortunate to have her."
Volpe said that in addition to hiring staff, Rivers will establish a COVID re-entry plan for the Rialto and help prioritize how the theater will allocate federal COVID-19 relief funds that are expected to be distributed as early as summer.