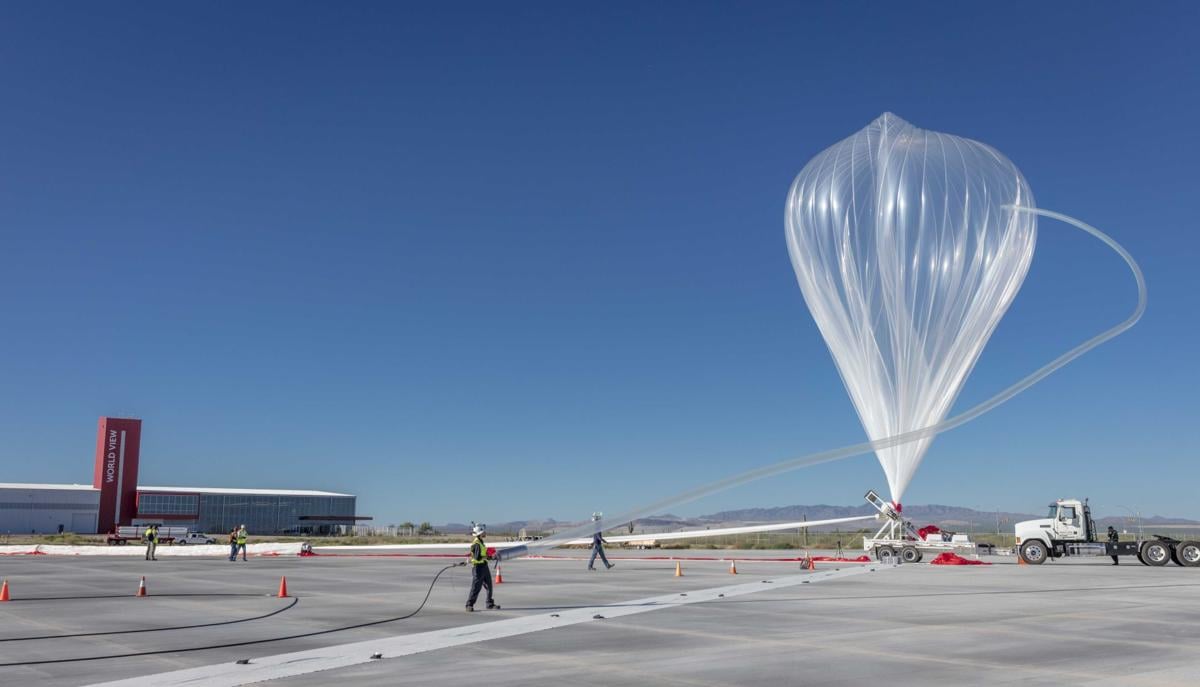 Tucson's World View, a stratospheric balloon company, says it successfully completed a 16-day mission — it's longest mission to date — covering Arizona, Nevada, Utah and Oregon.
The feat brings the company a step closer to moving from a technology development program to productization — having the ability to sell the information and data collected from such missions on a commercial scale.
Over 3,000 miles were traveled by the Stratollite during the test mission, which launched in Tucson on May 18 and landed Monday in Nevada.
Prior to the completion of the mission, which was originally intended to last only 14 days, the longest duration World View Stratollite stood at just five days.
"This is a great accomplishment for our team and a key step on the path toward productizing the Stratollite and the unique data sets it will provide for our customers," said Ryan Hartman, World View president and CEO, in a news release. "Affordable, real-time, persistent intelligence from a high-altitude platform does not exist today."
The Stratollite is World View's principal innovation, offering a low-cost, long-duration, high-altitude flight for commercial and government customers. The company is working to get the balloon technology to the point where it can remain over a specified area for weeks or months at a time, gathering information in various forms uninterrupted, whether it's tracking environmental changes, weather or other data.
At the end of the mission, World View was able to navigate the system above a safe landing zone in a remote part of Nevada. The Stratollite components were collected and many will be refurbished and reused in future missions.
The next bar that has been set is a 30-day mission, and while there is no set time frame for that mission, the company expects it to happen within the next few months.
While World View is working toward productization, it has had its fair share of paying customers including NASA, the Defense Department, parachute system maker Airborne Systems and Draper Laboratory.