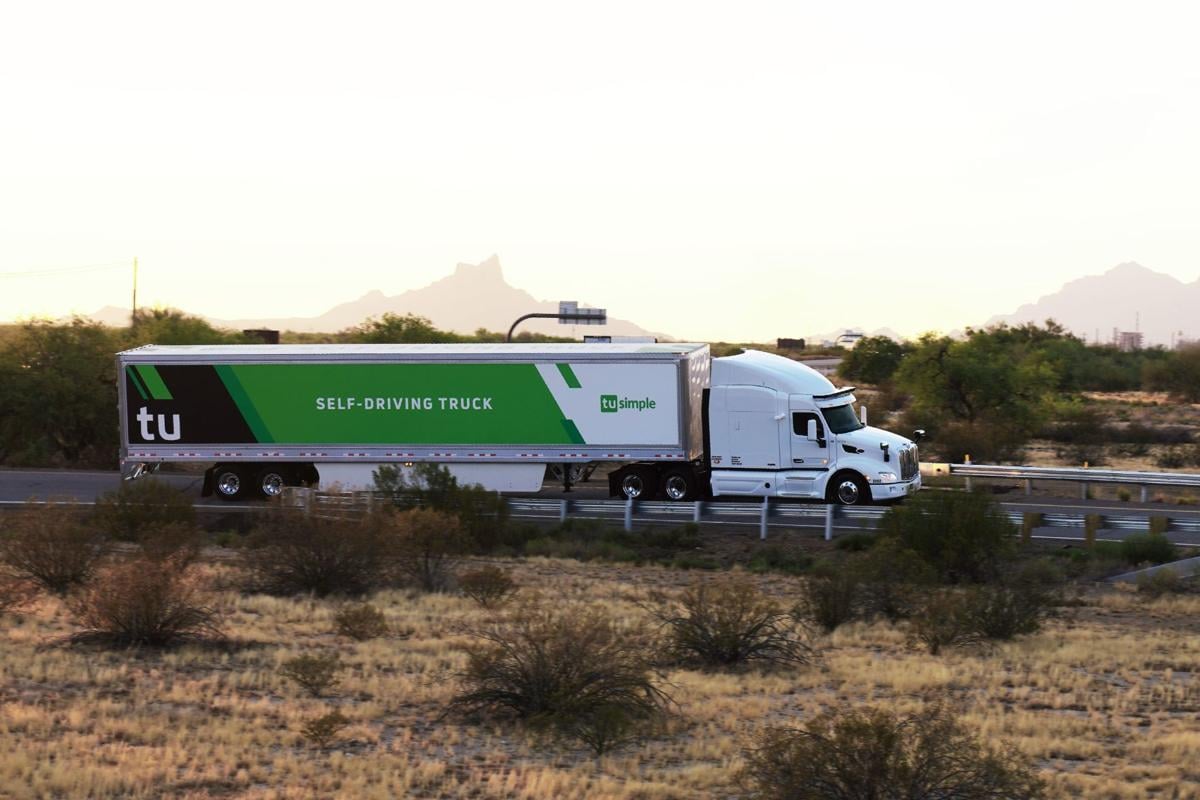 A venture-capital arm of shipping giant UPS has made a minority investment in self-driving-truck startup TuSimple, which has its major research and development operation and truck-testing terminal in Tucson.
The investment by UPS Ventures comes as UPS has been testing self-driving tractor-trailers and contracting loads with TuSimple on a route between Tucson and Phoenix to determine whether the vehicles can improve service and efficiency in the UPS network, the companies said Thursday.
The amount of the investment was not disclosed.
During the ongoing tests, UPS has been providing truckloads of goods for TuSimple to carry on a North American Freight Forwarding route along Interstate 10 between Phoenix and Tucson, UPS said.
TuSimple and several development partners have been testing self-driving trucks in Tucson since 2017, with a driver and engineer in the vehicle under current rules governing autonomous trucking. The company has been carrying paid loads since last year.
"While fully autonomous, driverless vehicles still have development and regulatory work ahead, we are excited by the advances in braking and other technologies that companies like TuSimple are mastering," Scott Price, UPS chief strategy and transformation officer, said in a news release.
During the UPS testing, the companies monitor distance and time the trucks travel autonomously, safety data and transport time.
TuSimple says its trucks could cut average purchased transportation costs by 30%.
UPS said the test program is part of an advanced technology evaluation under the UPS Global Smart Logistics Network, which includes investments in Internet of Things (IoT) technology, artificial intelligence and advanced analytics to increase fuel efficiency and improve customer service.
In May, the U.S. Postal Service tested self-driving mail trucks with TuSimple in a two-week pilot program over a 1,000-mile route between Dallas and Phoenix.
TuSimple has previously reported raising about $178 million in funding since 2015 from investors, including Chinese internet giant Sina Weibo and Nvidia.
The San Diego-based company employs more than 100 people in Tucson at its technology center and terminal on East Old Vail Road and has announced plans to add hundreds of workers in the next few years.