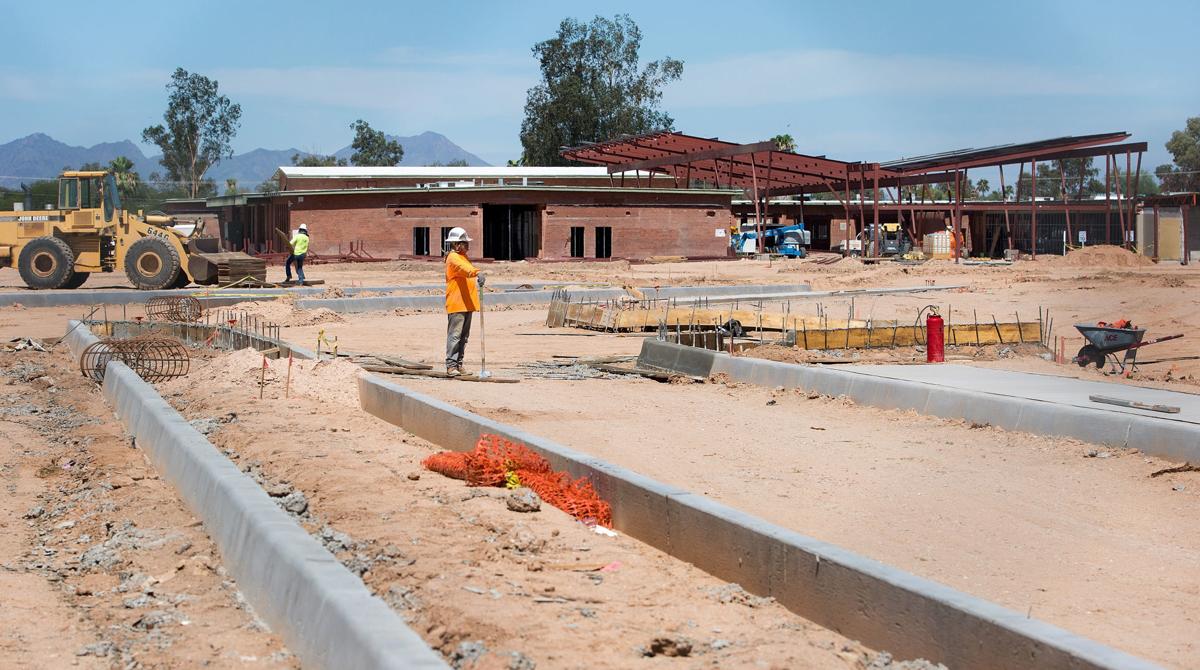 The future site of Pima Medical Institute's consolidated campus is taking shape.
Last year, Pima Medical bought the former Townsend Middle School, on Craycroft Road near Grant Road, for $5.6 million. A $5.2 million building permit was issued for the construction.
The former Tucson Unified School District building is being preserved and the interior will be remodeled.
Pima Medical has six campuses in the Tucson area and more than 130 employees who will be relocated to the new site.
Other construction activity around town includes:
All Seasons Assisted Living got a $20.2 million permit to build a 211,973-square-foot facility at 1734 E. Innovation Park Drive.
A $9.2 million permit was issued for the 32,250-square-foot Carondelet Microhospital at 5620 W. Cortaro Farms Road.
Sierra Tucson Adult Treatment got a $2.4 million permit for a 30,895-square-foot facility at 39580 S. Lago del Oro Parkway.
Tucson Subaru service, shop and administrative buildings are under construction at 4901 N. Oracle Road. A $1.3 million permit was for the 16,375-square-foot project.
A $1.3 million tenant-improvement permit was issued to Fresenius Kidney Care at 3600 W. Tangerine Road.
The Fry's at 7870 N. Silverbell Road is getting a $1.5 million upgrade.
Sonoran Science Academy is adding an 8,700-square-foot classroom and gymnasium at 2325 W. Sunset Road. The permit was for $1 million.
Avion Solar Photovoltaic Facility pulled an $877,400 permit for industrial space at 13420 W. Avra Valley Road.
TuSimple, a China-based company that is testing semiautonomous trucks, got a $700,000 permit to upgrade its facility at 9538 E. Old Vail Road.
A $670,416 permit was issued for a 7,300-square-foot Auto Zone shop at 3271 E. Valencia Road.
Menlo Park Apartments, at 425 N. Grande Ave., are getting a $550,000 renovation.