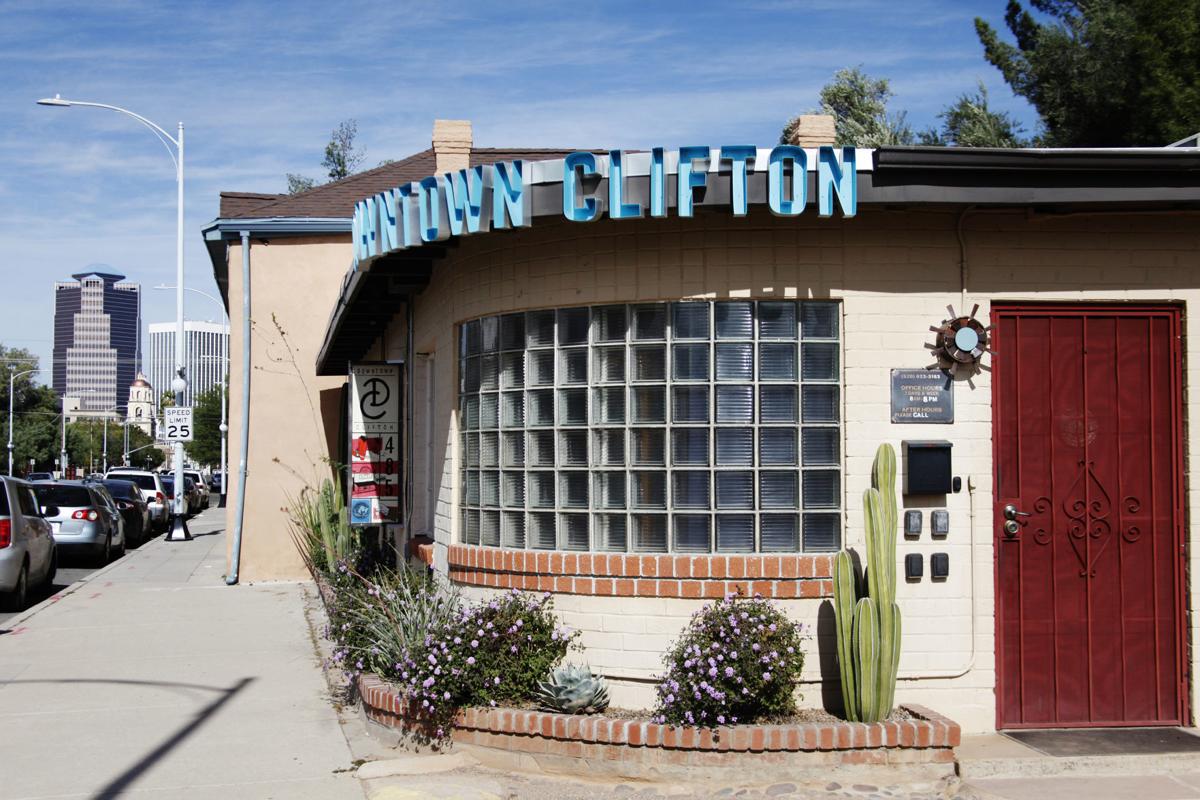 A 70-year-old hotel in downtown Tucson is tripling in size.
The Downtown Clifton, 485 S. Stone Ave., will grow from 10 rooms to 30 next year, said owner Monique Lane.
It was built as a hotel in 1948 but became nightly and weekly rental apartments before she bought the place in 2014.
"We brought the old rooms back to life," Lane said, noting that nothing had been updated and the original polished concrete and tongue and groove ceilings were intact. "They'd been preserved through benign neglect."
The expanded hotel will also have a kitchen and lounge. The hotel features vintage furniture and local artwork on display and for sale with record players and a selection of vinyl records in the rooms.
"We're close enough to downtown where people can walk to the restaurants, bars and shows," Lane said, "and intimate for people in the neighborhoods to put their friends and family."
The $4.5 million project was designed by architects Repp+McLain Design and Seaver Franks Architects. It is being constructed by MW Morrissey.
Other construction activity around town includes: