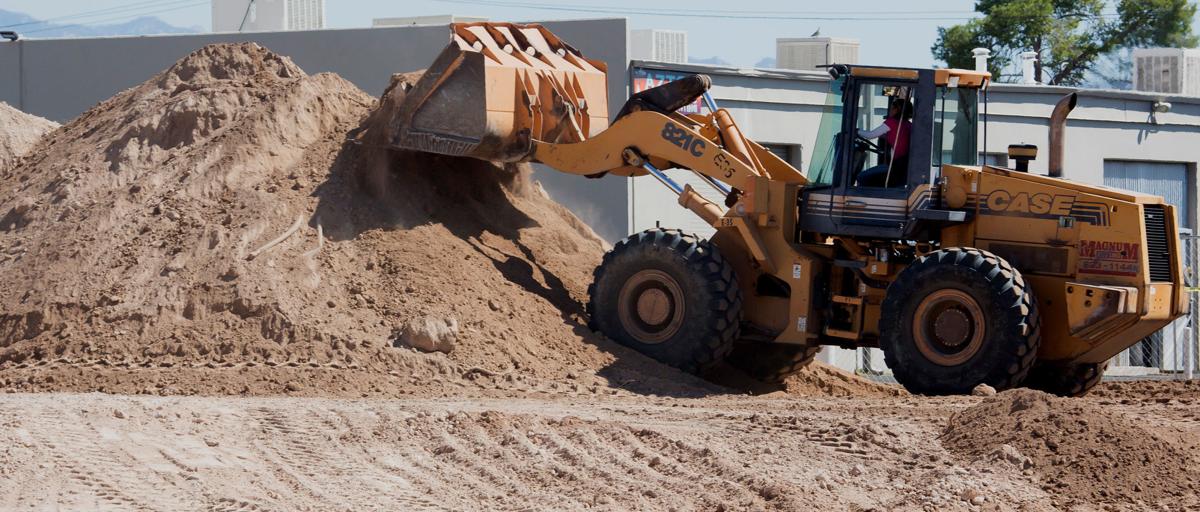 Workers at an industrial hub in the western part of town will soon have a new place to get their morning brew.
Dunkin' Donuts is opening a shop on Grant Road and Flowing Wells, just east of Interstate 10.
The 2,175-square-foot shop will not be a double-brand with Baskin-Robbins ice cream, as are some stores in the Tucson area.
The Dunkin' Donuts at 1066 W. Grant Road will have hot and cold coffee drinks, donuts, pastries and the famous munchkins donut holes that the company debuted in 1972.
A $295,670 building permit was issued for the new store, which is being built by Tucson contractor Reliance Commercial Construction, and is expected to open by the end of the year.
Other construction activity around Tucson includes:
A $43.1 million permit was issued for HSL Properties' new apartment complex, Encantada at Rita Ranch, a 312-unit complex at 9300 E. Valencia Road.
Another complex on the southeast side, Esperanza en Escalante, got a $5.4 million permit for 50 units and a clubhouse at 3710 S. Calle Polar.
Marana Marketplace, 3738 W. River Road, is getting a new 23,844-square-foot Michael's crafts store. The building permit was valued at $2.8 million.
Autonation BMW got a $2.7 million permit to upgrade its space at 855 W. Wetmore Road.
Burlington got a $1.9 million permit to renovate the former Sports Authority space at 4225 N. Oracle Road.
A $1.6 million permit was issued for a new 15,928-square-foot Porsche of Tucson showroom and service center at 4690 E. 22nd St.
Cardenas Grocery got a $1.5 million permit for an Altos Ranch Market in the former Fry's store at 902 W. Irvington Road, near Interstate 19.
Drexel Heights Fire District's 10,362-square-foot administrative building is under construction at 5950 S. Cardinal Ave. with a $1.3 million permit.
Dollar General got a $1 million permit for a 9,310-square-foot store at 12059 W. Clark Farms Blvd.