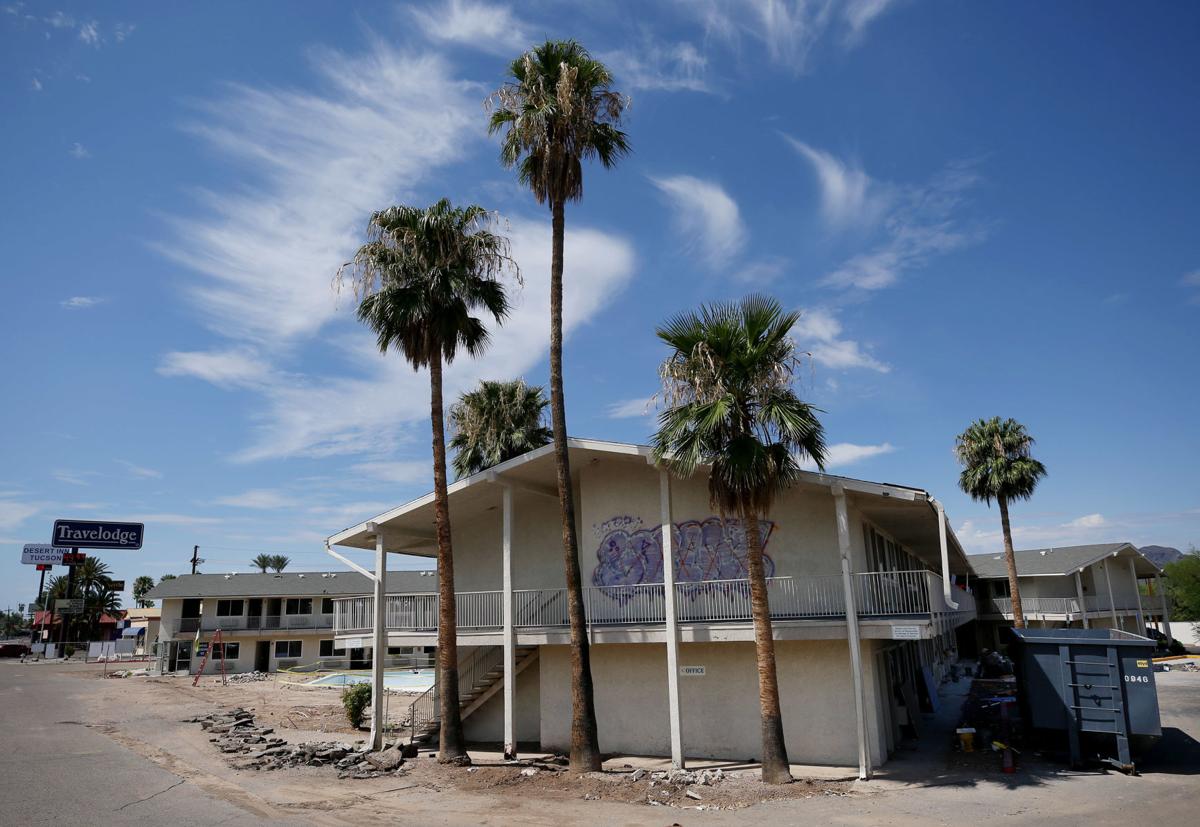 A modern boutique hotel is coming soon along Interstate 10 near downtown Tucson.
Developers of the former Motel 6 at 960 S. Freeway have received building permits from the city for a $5 million upgrade to the 112-room, 29,000-square-foot hotel to be named The Tuxon.
2438 N. Palo Verde Ave. LLC bought the hotel last year, city records show.
The project qualified for the city's Government Property Lease Excise Tax incentive because it is within the Central Business District west of downtown, which had lacked investment dollars in blighted areas, and will increase the value of property by at least 100%.
The Tuxon is expected to open by the end of the year.
Other construction activity in Tucson and the region includes:
The Sahuarita Advanced Manufacturing and Technology Center got a $3.5 million permit to start work on the tech park at 16220 S. La Cañada Drive.
A $1.7 million permit was issued for a 6,400-square-foot Ironwood Dermatology at 10211 N. Oracle Road.
A medical office shell at 2626 E. River Road got a $1.5 million permit for a 15,600-square-foot space.
A $1 million permit was given to the Tucson Museum of Art for improvements on the 11,655-square-foot location at 166 W. Alameda St.
Exceptional Pet Hospital at 2585 N. Abrego Drive got a $979,660 tenant-improvement permit.
A salon and spa is coming to 2010-2030 N. Camino Serna. Permits valued at $950,000 were issued for renovations to the 22,000-square-foot space.
Sprouts, 4282 N. First Ave., received a $685,000 permit for touch-ups at the grocery store.
Tucson International Airport got a $550,870 permit for upgrades to its restrooms.
Beyond Bread at 3026 N. Campbell Ave. is getting $300,000 worth of upgrades.