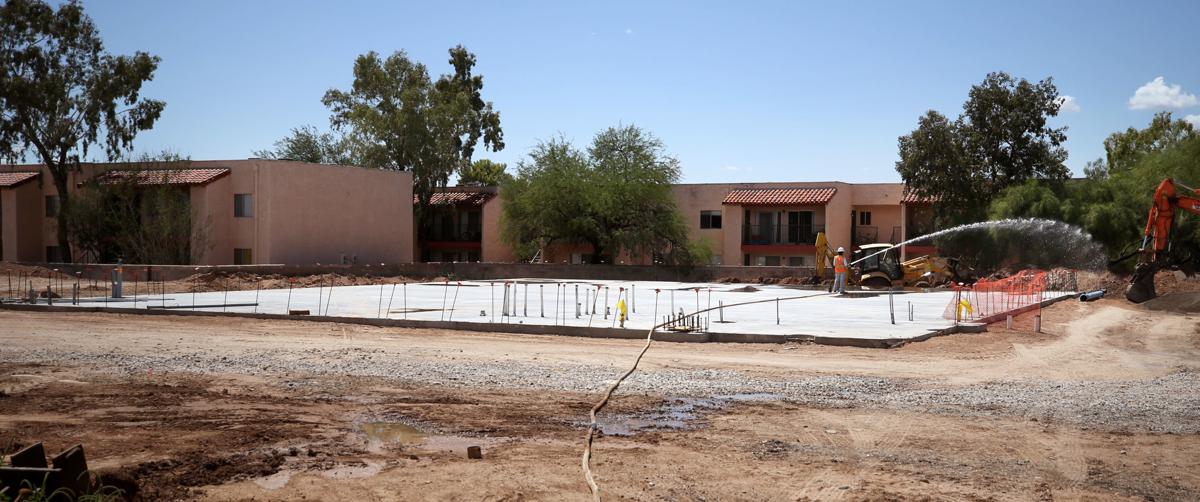 The first phase of a multi-use development along Fort Lowell Road involves a self-storage complex that is now under construction.
The 7.9-acre site, at 4068 E. Fort Lowell Road, extends south next to Shadow Ridge Apartments on the west and to Paradise Village Mobile Estates on the south.
The self-storage complex will be two stories on the Fort Lowell frontage, and a single story next to the apartments to the back of the site, where it will be three stories, said Brian Underwood, who is with The Planning Center, a planning and landscape architecture firm.
The city issued a $13.3 million building permit to start the work.
The zoning allows for possible future development of a restaurant, extended-stay hotel, office or urgent care center, Underwood said.
Fort Lowell Road will be widened from Alvernon to Swan to add a dedicated, middle turn lane. The first phase is expected to be complete next year.
Other construction activity around town includes:
Leman Academy is expanding its building at 12255 N. La Cañada Drive with a $6.8 million permit.
A $5 million permit was issued for the new apartment complex in Main Gate Square, 900 E. Second St.
A $3.6 million permit was issued for eight units at Splendido Villas, 13500 N. Rancho Vistas.
At Home Décor Superstore got a $2.6 million permit to remodel the vacant Target store at 5255 E. Broadway.
The Pima County Courthouse at 115 N. Church Ave. took out a $2.1 million permit for renovations.
Harkins Theater at 5455 S. Calle Santa Cruz is upgrading seating and concession offerings with a $2 million permit.
Tu Simple got a $714,659 permit to add a second floor at 9538 E. Old Vail Road.
A 9,000-square-foot warehouse is going up at 1555 E. 22nd St. with a $603,810 permit.
HSL Center of Opportunity got a $603,669 permit for the shell building at 4550 S. Palo Verde Road.
A new, $480,425 Circle K is under construction at 4965 W. Ajo Way.
JTED at The Bridges got a $444,772 permit for the foundation of its future school at 3300 S. Park Ave.