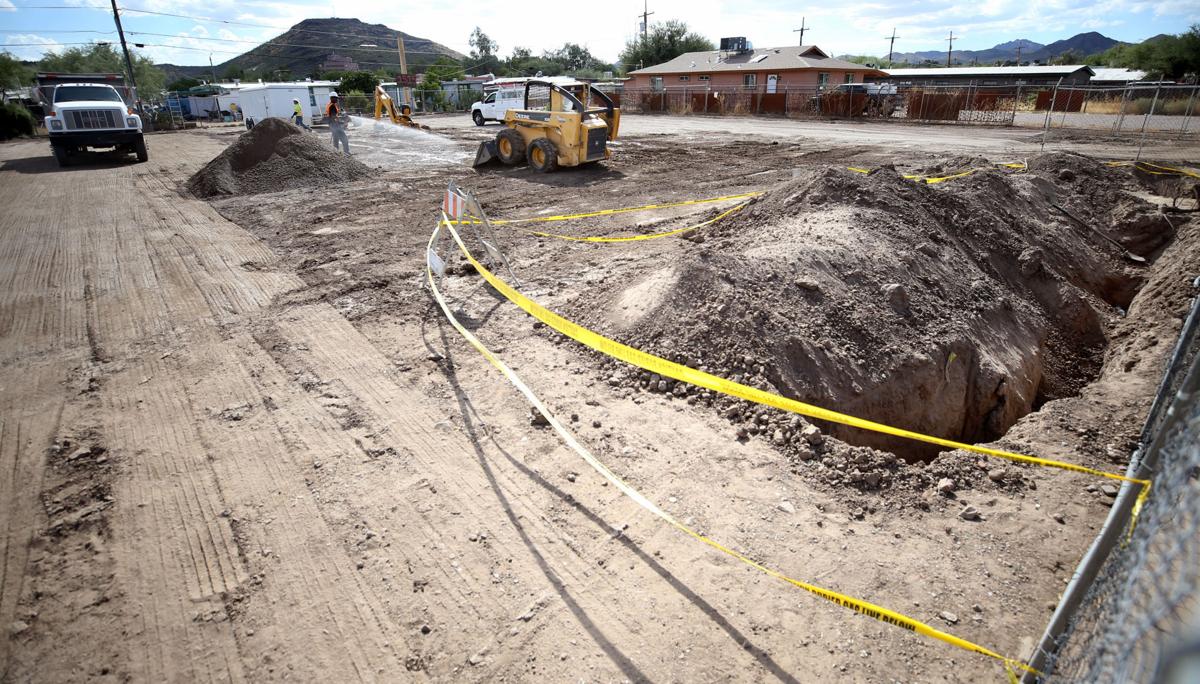 Transitional homes for renters prepping for homeownership are under construction on city's west side.
The Pima County Community Land Trust is building six homes on a previously vacant lot on West Ontario Street in Barrio Hollywood, bordered by Speedway and St. Mary's Road, west of Interstate 10 to Silverbell Road.
An $897,444 building permit has been issued for six, 3-bedroom, 2-bath homes on the site known as the Ontario Project. The houses will be 1,320 square feet.
The homes will be rentals for families interested in homeownership but who need time for credit repair or while saving for a down payment and closing costs.
Other construction activity around town includes:
IHOP is coming to the south side of town at 1963 W. Valencia Road. The $659,290 permit is for a 4,995-square-foot restaurant.
The new shopping center, The Crossing at Sahuarita at 18743 S. Nogales Highway, is getting a 20,032-square-foot Bealls Outlet store. The permit was for $1.7 million.
A new Auto Zone is under construction at 10210 E. Golf Links Road. The $569,559 permit is for a 6,446-square-foot shop in the Sorrento Square Retail Center, which also received a $446,522 permit for a new Burger King.
A $928,000 permit was issued for a 6,262-square-foot Hughes Federal Credit Union at 9026 S. Houghton Road.
The Raytheon hangar addition received a $1 million permit for the 12,065-square-foot project.
KVOA is getting a touchup with a $537,000 tenant improvement permit at 209 W. Elm St.
On Any Moto Motorcycle Dealership got a $500,000 tenant improvement permit for its 9,685 square-foot shop at 2535 N. Jackrabbit Ave.
St. Mary's Hospital pharmacy is getting a $1.4 million upgrade at 1601 W. Saint Mary's Road.
Nine permits, totaling $300,000 were issued for improvements to the Town & Desert Apartments at 331 S. Alvernon Way.
TMM Family Services is building five duplexes at 3102—3110 E. Fairmount St. The $1 million building permit is for a total of 8,900 square feet.
Alta Vista Communities Casas Adobes LLC has received a $1.7 million permit for the final 16 units of its 240-unit complex at 750 W. Orange Grove Road.
A $3.1 million building permit was issued for Banner's central utility plant at 1501 N. Campbell Ave.