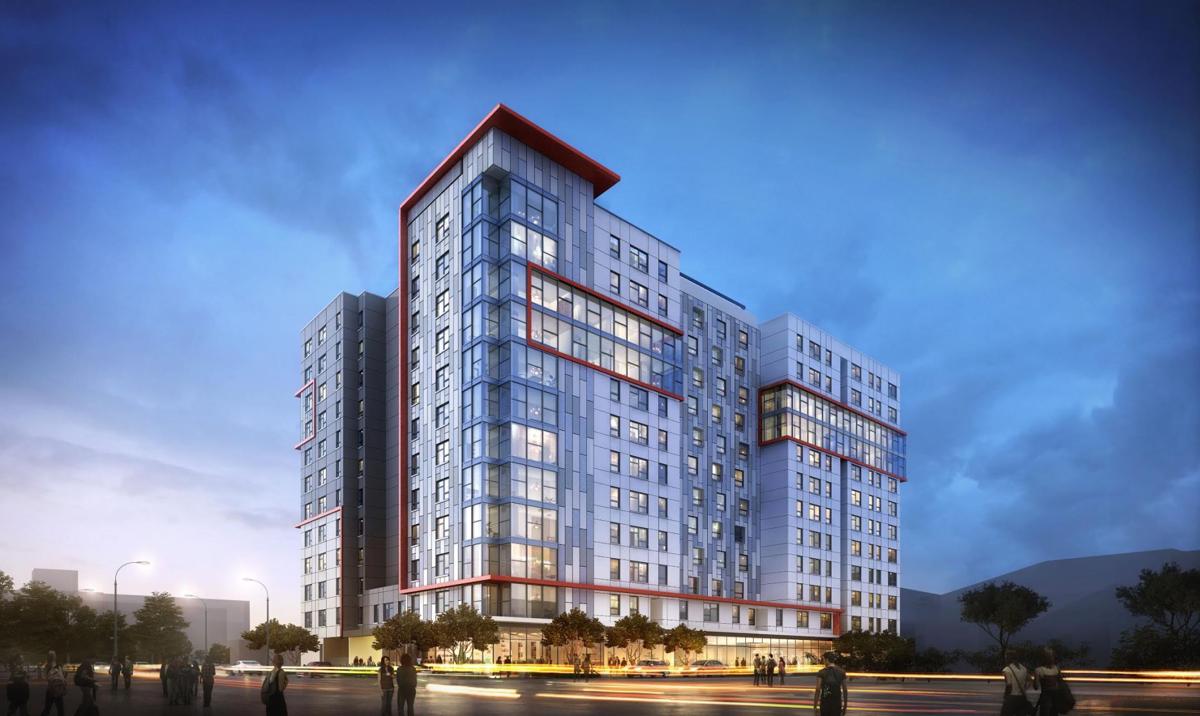 Work is now underway on the newest student housing high-rise near the University of Arizona.
The new tower, dubbed Aspire, will have 10 stories, two of which are for parking and retail.
The apartment building is being developed by the Houston-based Dinerstein Companies and was designed by Gensler architects, also based in Houston.
Aspire is being constructed just behind the Chase Bank on Park Avenue, near East Speedway. John Ash, a senior associate from CBRE Tucson, says The Dinerstein Companies purchased the former parking lot behind the Chase Bank for $10.2 million.
The building will house 505 students and have units ranging from studios to six bedrooms. A rooftop pool and amenity deck are included.
"We will also have a top-of-the-line fitness center, study and coffee lounge, resident social lounge, courtyard, sky deck with hammocks overlooking the city," said Merideth Savoie, a spokeswoman for the Dinerstein Companies.
Rent prices will be determined 30 days before leasing begins.
Two-story penthouse apartments with upscale finishes, modern furniture, wood-style flooring and memory foam mattresses will be offered, according to Savoie. The Dinerstein Companies plan to begin leasing in Fall 2018, with the building opening in Fall 2019.
Aspire is one of three planned student housing complexes for the University of Arizona area. Core Spaces, a student housing developer, announced a new tower on Tyndall Avenue. Additionally, a new complex called The Mark at Tucson is planned for the intersection of Broadway Boulevard and Park Avenue.
Paul Barlyn is a University of Arizona journalism student who is an apprentice at the Star. Contact him at starapprentice@tucson.com.