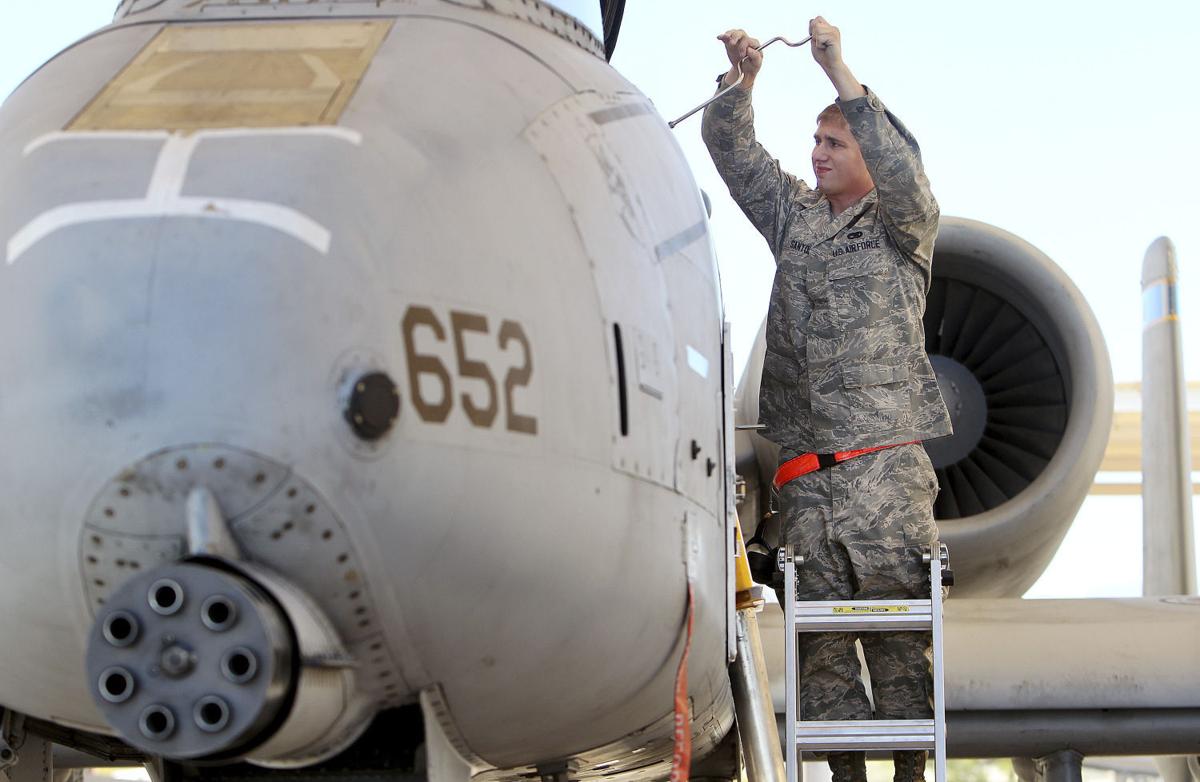 Contract aircraft-maintenance workers employed by DynCorp International at Davis-Monthan Air Force Base have voted to join the International Association of Machinists and Aerospace Workers.
The 220 workers are working for DynCorp under an Air Force contract to maintain A-10 Thunderbolt II jets, as active-duty maintainers are shifted to work on the F-35 Lightning II stealth fighter.
The D-M maintainers joined IAM Local 2949, a relatively new local that also represents about 120 aircraft maintenance workers at other Southern Arizona bases including the Air National Guard 162nd Wing, the Silverbell Army Heliport and Fort Huachuca, said Steve Nickel, IAM grand lodge representative.
The D-M workers voted 97-87 for union certification on July 20, Nickel said.
Local members are in the process of electing a committee to negotiate an initial collective bargaining agreement, with a goal of having a labor contract in place by the end of the year, he said.
Most of the DynCorp workers are former or retired service members with experience working on Lockheed Martin's A-10.
"Essentially, they can do everything an Air Force maintenance crew does," Nickel said.
The Air Force has been hiring private contractors for maintenance of older aircraft like the A-10 to free up active-duty maintainers to transition to work on the new F-35 Joint Strike Fighter.
In December, Virginia-based DynCorp announced it had been awarded a $23 million Air Force contract running to March 2018 to maintain the 357th Aircraft Maintenance Unit's A-10 "Warthogs."
With the most recent union certification at DynCorp, the IAM says it has added more than 1,000 new members in Arizona over the past two years.
Contact senior reporter David Wichner at dwichner@tucson.com or 573-4181. On Twitter: @dwichner