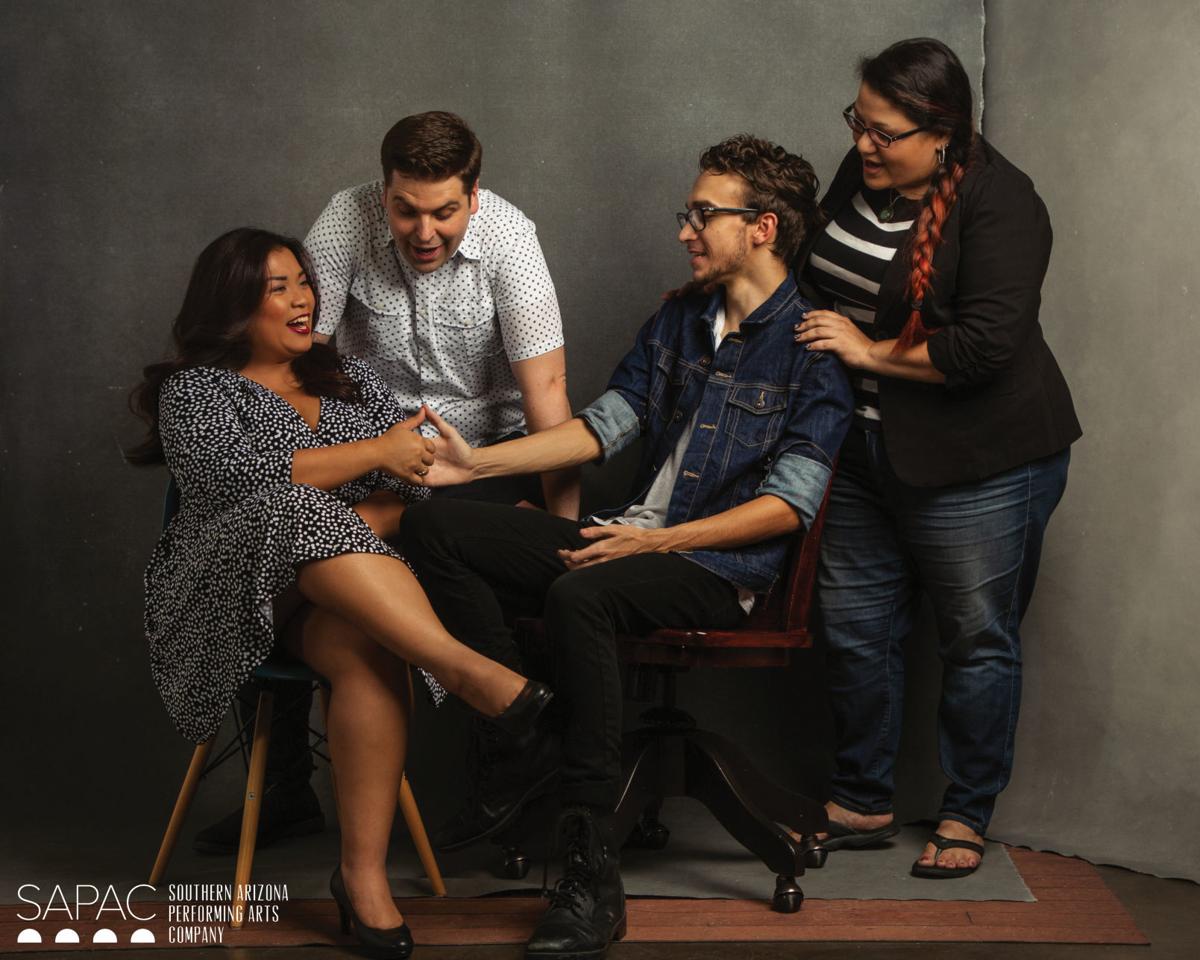 The Southern Arizona Performing Arts Company launches its first season with [title of show], a musical comedy about four friends who decide to follow their passion and write a musical. Cast members Andy Miller, Mara Capati, Tyler Wright and Robin Bousel put their heads together and came up with four reasons why we want to catch the show, which opens Friday, Sept. 13.
1. It's jam-packed with great music and clever scenes. We're sure you'll be hooked from the first notes. Before you know it, 90 minutes will have passed and you'll be leaving feeling light and have a smile on your face.
2: It's a show about four close friends, being played by four real close friends. The chemistry is not only authentic, but it is infectious. It makes for an extremely special bond between the actors onstage.
3: It's inspiring. The meta-plot may sound silly, but at its core, [title of show] is a story about following your passion. We get to go with these characters as they find themselves finally doing something they love and believe in.
4: It's relatable. What have you always wanted to do, but haven't yet pushed yourself to do? What is stopping you? [Title of show] asks these questions. It pushes us each day to reach out past our own roadblocks and take the leap.
Be the first to know
Get local news delivered to your inbox!