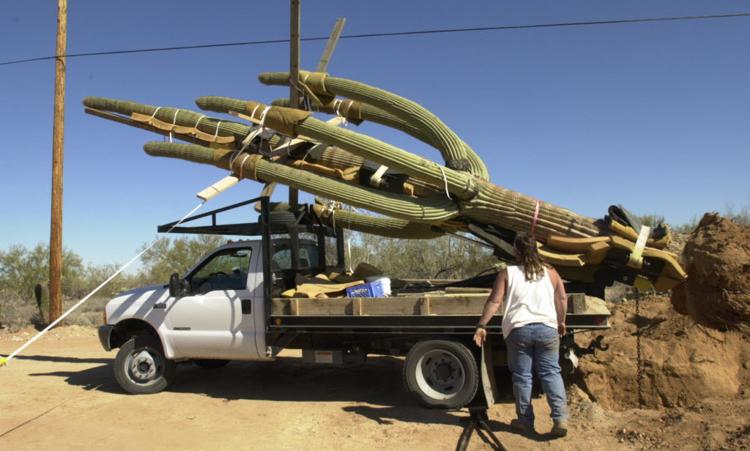 Q: A saguaro in my yard got a disease and died, and eventually fell down. Now I'd like to dig up one that is located in the yard of another house that I own. Can I dig up that still living saguaro and move it to the yard where the saguaro died?
A: Usually, you need some kind of permit from the city or possibly from the state to dig up an existing saguaro and move it. So be sure to check that out before moving the plant or you could be fined. It sounds as if your saguaro had bacterial necrosis, a common infection that can get into the roots of the cactus. In some cases, the bad spot can be cut out to keep the disease from traveling down into the roots.
Go to rosieonthehouse.com for more do-it-yourself tips. An Arizona homebuilding and remodeling industry expert for 25 years, Rosie Romero is the host of the syndicated Saturday morning "Rosie on the House" radio program, heard from 8-11 a.m. on KNST-AM (790) in Tucson and KGVY-AM (1080) and -FM (100.7) in Green Valley. Call 1-888-767-4348.