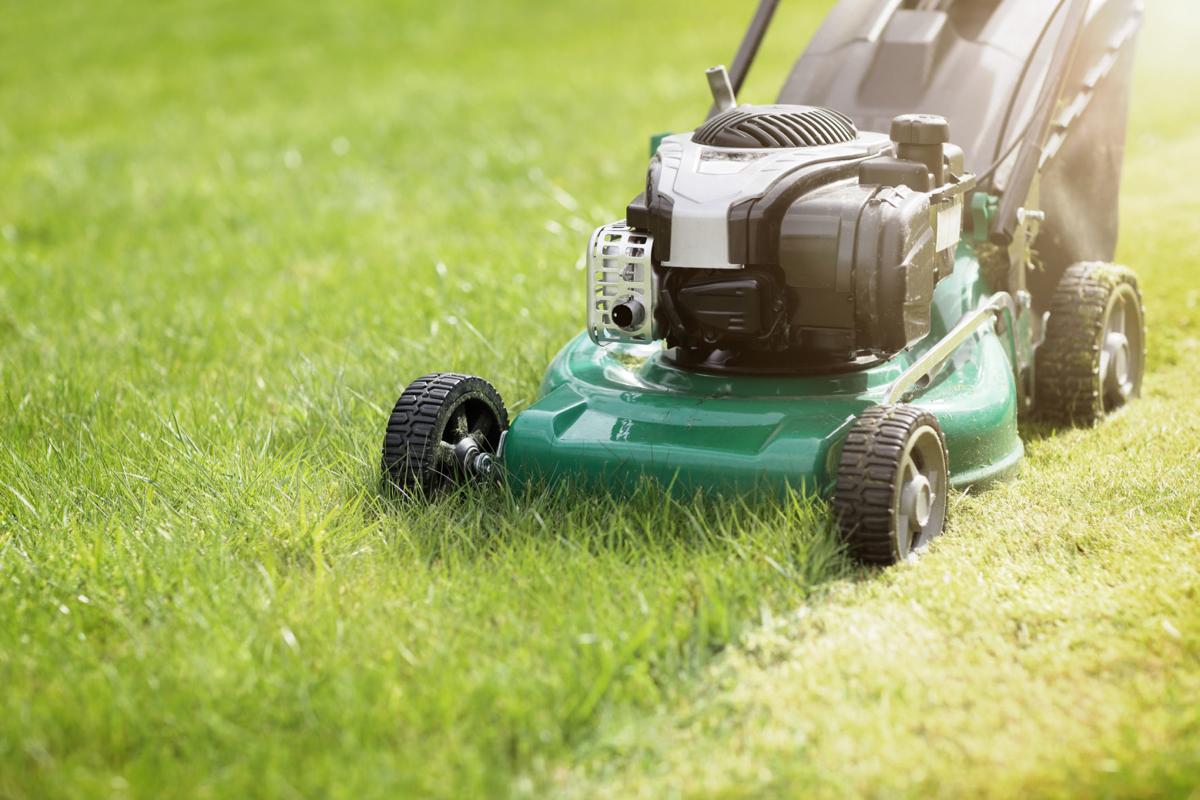 Editor's note: This story was updated to reflect that the ozone emission standards are set by the Environmental Protection Agency.
Susan McClintock has about 3½ acres of land that she and her husband have dedicated to landscaping. Among the pots of flowering plants, hummingbirds and bees, they're left with one small patch of lawn that had become a burden to keep neat with their gas-powered lawn mower.
The couple was looking for a new battery-operated lawn mower for over a year. So when they got a flyer advertising the "Cut Down Pollution Program" in their Tucson Electric Power bill, "we just thought the timing was perfect," said McClintock, a Tucson retiree.
The Pima County Department of Environmental Quality launched the program, partnering with the Arizona Department of Environmental Quality, to improve air quality in Tucson. The program provides vouchers for residents who want to trade in their old gas-powered lawn mowers, among other hand-held landscaping equipment, for new electric, battery-powered or manual gardening and landscaping equipment.
Pima County residents can turn in their gas lawn mowers at various drop off locations for a $150 Home Depot voucher or up to five other hand-held gas-powered landscaping devices, like leaf blowers, chain saws and edgers for $50 vouchers.
Pima County landscaping businesses can exchange their commercial gas-powered lawn mowers for $200 with no limit on the number of equipment they can exchange.
"I don't know if people truly understand that the actions that they take on a daily basis are affecting the air that they take into our body," said Beth Gorman, PDEQ senior program manager, who added that humans take in about 3,000 gallons of air a day.
"So whatever we can do to reduce the pollution that goes into the air is going to help all of us."
Pima is one of two counties in Arizona that has problems with elevated ozone levels.
The other one is Maricopa, which has already gone into non-attainment status, or when they reach a level of ozone hazardous to health, according to the Arizona Department of Environmental Quality.
The U.S. Environmental Protection Agency has standards on pollutants like ozone. Pima is at 69-parts-per-billion of ozone, slightly under the 70 ppb that violates EPA's standards. Pima modeled its voucher program after Maricopa's Mowing Down Pollution program to attempt to avoid reaching non-attainment status, Gorman said.
"We're very close to violating the ground-level ozone standard … gasoline-powered lawn and gardening equipment puts out a lot of pollution that contributes to that air pollutant, ozone," said Gorman, who added that health studies have shown that ozone is damaging to people's lungs and their health.
Karen Wilhelmsen, PDEQ outreach and education manager, said certain populations are affected more by bad air quality, such as children, the elderly, people with health conditions, outdoor enthusiasts and especially landscapers who use gas-powered equipment.
The Cut Down Pollution program is reaching new people, "so hopefully they'll realize the different ways that air does get polluted and that they can take advantage of programs and take action to help reduce pollution in a different way," Wilhelmsen said. They program partnered with TEP, which provided about 263,000 fliers to go inside electricity bills.
PDEQ's goal is to collect 800 pieces of equipment by June 30. If it reaches this goal, the department estimated it will reduce carbon monoxide by about 14 tons and volatile organic compounds by just over 1 ton, among other pollutants.
"There's a lot of benefits you can get from using zero-emission equipment," Wilhelmsen said, especially noise and pollution reduction for the user and, "dealing with the gasoline can be hazardous and a burden."
Richard Moon, a psychotherapist in Tucson, who exchanged his gas-powered lawn mower for an electric one said the process was fast and easy.
"I think it's a great idea." Moon said. He has two small lawns on the sides of his house; so, when he heard an advertisement on the news, he was instantly drawn to the environmental aspects and the fact that electric lawn mowers are quieter. Plus, "No more gasoline around the house," he added.
Gorman said if hundreds of people make a small change to their landscaping equipment, "it's going to really add up and help us to stay in this incredible place that we live."
Alana Minkler is a journalism student at the University of Arizona who is currently an apprentice for the Arizona Daily Star.
Be the first to know
Get local news delivered to your inbox!