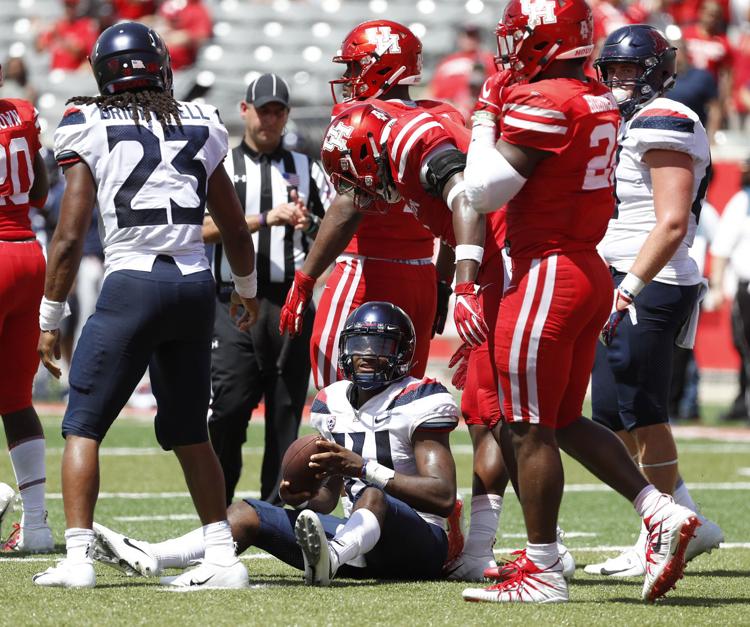 A: He was probably overflowing with X's and O's after absorbing Kevin Sumlin's playbook and offensive coordinator Noel Mazzone's system.
Pac-12 teams don't take it easy in the off-season, and Arizona is no different.
Cal coach Justin Wilcox, for example, told Bay Area reporters he executed a pre-season plan that called for1,068 live repetitions for the top players in spring practice and another 1,085 live reps in August training camp.
That's surely close to what all Pac-12 teams do.
Not all of Cal's 2,153 reps came in full-contact situations. Wilcox said many were performed at what's called thud-tempo: no wrapping up, nobody going to the ground.
On Monday, Sumlin similarly said that he does not allow his QBs to be tackled in any practice at any time.
That's why Tate's first two games of 2018 have been so puzzling. He's a smart young man, a good student, with a history of football excellence and comprehension.
The UA is likely to rout Southern Utah even if it plays vanilla, Tate doesn't turn upfield or rush for 100 yards. The margin of victory won't matter as much as Tate showing he's healthy and ready to roll next week at Oregon State.
Arizona 47, Southern Utah 23