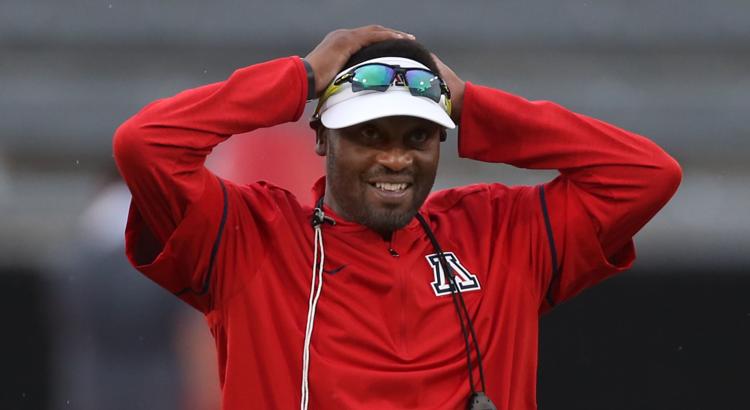 A: During last week's humbling blowout loss at Houston, I noticed one moment of fire on the UA sideline. Special teams coach Jeremy Springer threw his clipboard to the turf when kicker Lucas Havrisik missed an extra-point attempt in the fourth quarter.
It wasn't a Rich Rodriguez-type tantrum, thank goodness, but it did show that not all of Arizona's coaches/players have been embalmed for two weeks.
The last time Arizona opened a football season 0-3 was 1969. Arizona lost at Iowa 31-19. UA tight end Ted Sherwood — who caught six passes and scored a touchdown for the Wildcats in a "homecoming" near his home town of Burlington, Iowa — told the Star the Wildcats weren't properly prepared that day.
"This is the Big Ten," he said. "They hit hard. Nobody hits harder than the Big Ten."
Last week, Sherwood sent me an email discussing the UA's losses to BYU and Houston, in which he said, in part, "Arizona plays in a Big Boy conference, the Pac-12, and everyone, including the coaching staff, needs to prepare and play like we are Big Boys."