Downtown Links
Courtesy Tucson Department of Transportation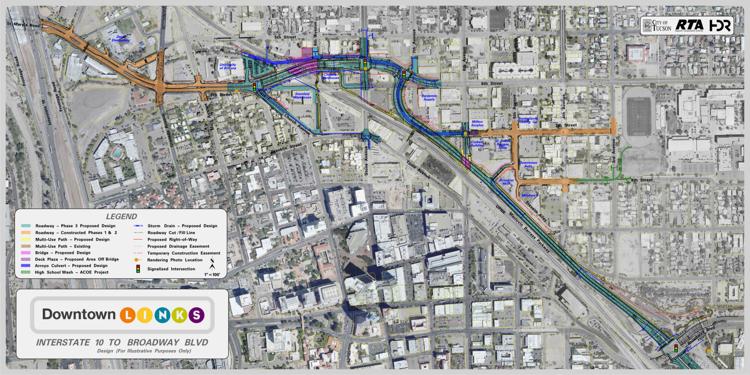 As featured on
There have been a number of neighborhood and property disputes along the way. 
City officials hope to find savings without compromising the scope of the Downtown Links project.
Neighbors are concerned about the fate of a park on top of the Union Pacific Railroad underpass and other bike and pedestrian amenities in the Downtown Links plan.