Tucson is packed with artists.
It could be the light. Or the weather. Hey, it might even be the people.
For whatever reasons, the community is richer for it.
We turned to some of the artists in the Old Pueblo to help create gifts for our readers.
And our gifts this year: Wrapping paper. We traditionally turn a page over to our graphic artist, Chiara Bautista, and she creates a wrapping paper you can tear out and use to wrap gifts. This year, we are doing it 12 times. Bautista contributed one. And so did the Star's cartoonist, David Fitzsimmons, and photographer Kelly Presnell. The rest will be designs by other Tucson artists.
Starting Monday, Dec. 3, through Dec. 14, we will devote a full page to an artist's work. Now that's wrapping paper you won't find anyplace else.
And as a bonus, we will run a special section on Dec. 16, repeating all the images; again, a full page devoted to each. You'll have enough wrapping paper for all your gifts.
Meet the participating artists: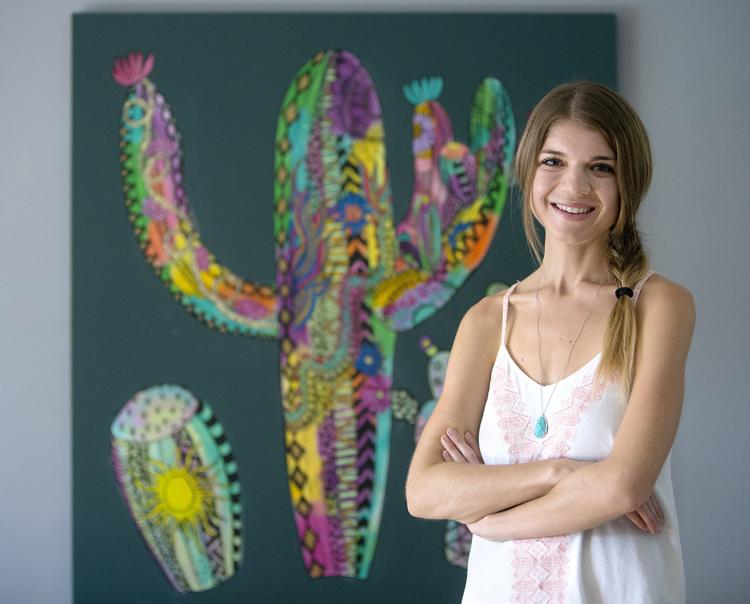 Kathryn Gastelum
Gastelum listens to music as she paints. "My paintings become their own improvisation in color," she says. "The freedom of moving color into unique compositions and color combinations is both challenging and rewarding."
Gastelum, who primarily does abstract art, doesn't just paint on canvas — she has beautiful hand-painted silk scarves, too.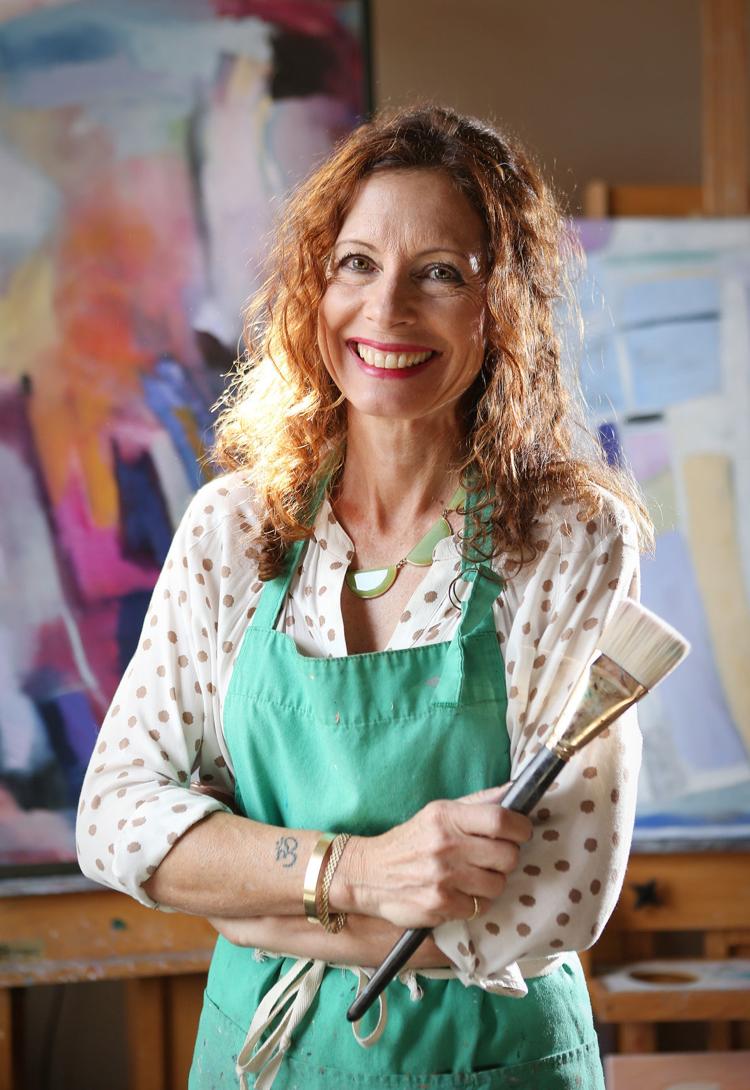 She earned a degree in graphic design from the UA, and has recently gone back to the school, enrolling in the Museum Studies Certificate program.
Her wrapping paper: "Rhapsody in Hues," 25-by-49 inches, oil. "As I paint, I turn the canvas around, working each direction until something intriguing captures my attention and then I develop the painting from there," she says. "I do have intentions of what I would like a piece to look like at the end, this one became more loose with the brush strokes and the rich collective overlay of oil colors."
Danielle Ambuel
Ambuel's watercolors and pen and ink illustrations are inspired by her faith, nature and the Southwest.
"Though some view the wilderness terrain as a sun-scorched wasteland, I have learned to find diamonds in the desert," says the self-taught artist. "I enjoy using vibrant colors to reflect the radiance of the desert, as it has been my sacred place of meeting my Creator and facing my true self."
Her wrapping paper: "Holiday Hummingbird," 11-by-14 inches, watercolor. "This piece was designed for someone who loves both Christmas and hummingbirds," she says.
Chiara Bautista
Bautista is the Star's in-house artist and has been creating wrapping paper as a gift to readers every year.
But she has an impressive artistic life outside the paper, as well.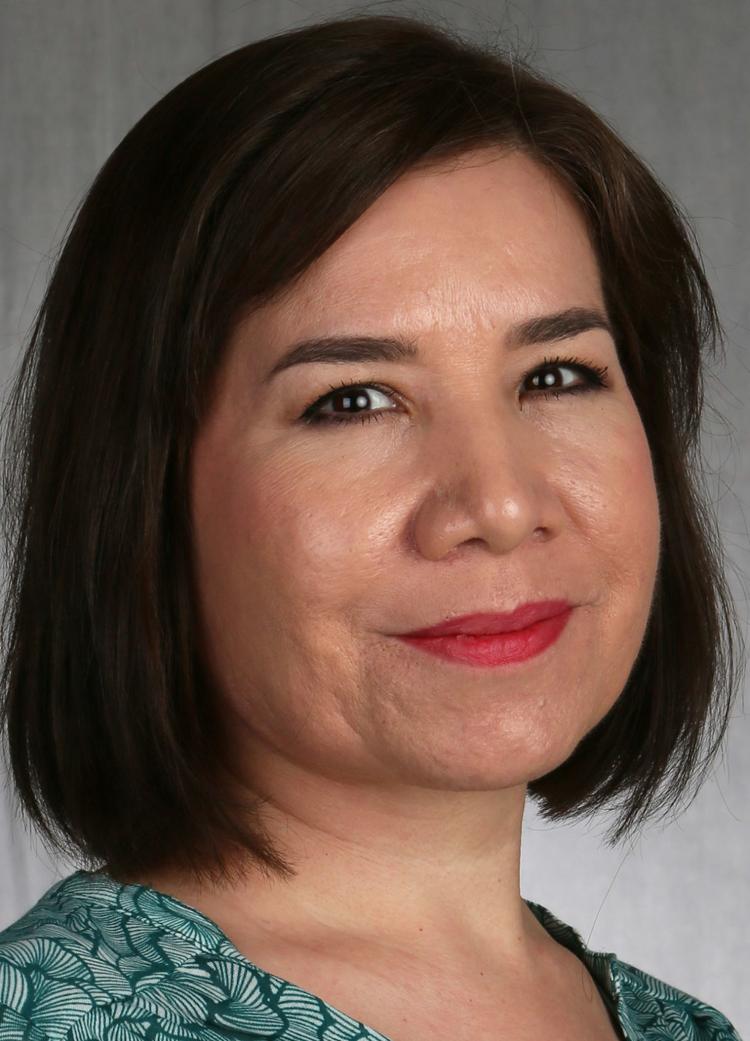 She was part of a group of artists tapped to design tour posters for Metallica, she's collaborated with videographers, and created an illustrated cover for the European art magazine FEFE.
Her work is so popular she is approaching a million followers on Facebook, where she posts her art, art by others and some very cool music videos.
Her wrapping paper: "This wrapping paper design was first published back in 2008," she says. "I've been designing the Arizona Daily Star's gift wrapping paper for over a decade, so I thought it would be nice to have a 10-year anniversary design for 2018."
Barbara Brandel
While working on a degree in studio art, Brandel took a weaving class and fell in love. But after 30 years, she turned back to painting. "I stopped weaving because it is not really appreciated in our culture, but I loved doing it," she says.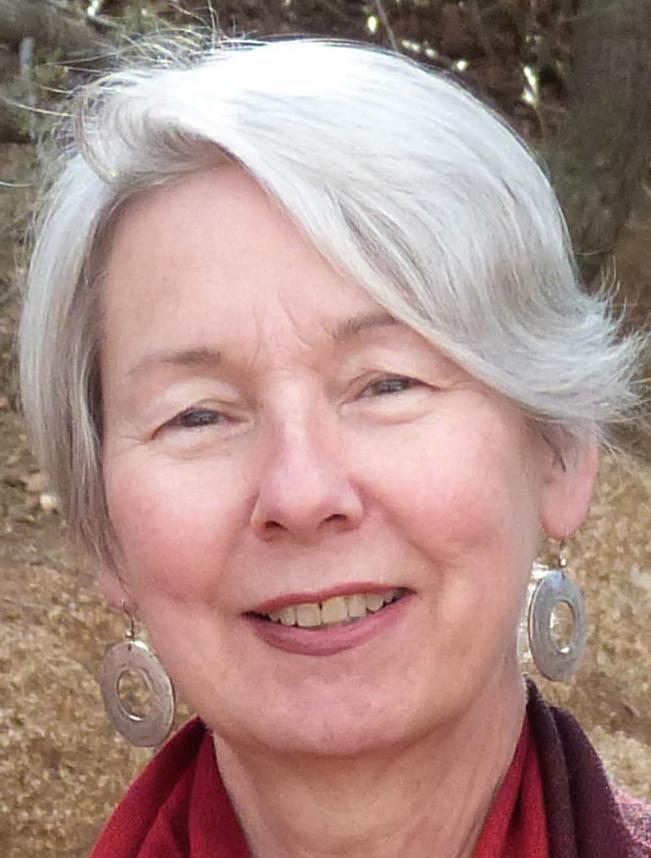 Brandel is one of 40 artists featured in the touring exhibit "In This Together: Daring to Create a More Perfect Arizona." The exhibit, which celebrates the 60th anniversary of the Arizona ACLU, is at Etherton Gallery Jan. 8-Feb. 2.
Her wrapping paper: "Begonia 5," 12-by-9 inches, acrylic on canvas. "I did six paintings of my begonia plant because it is so beautiful and interesting," she says. "The leaves have green fronts with white dots, and magenta and dark red backs. They are very sculptural and interesting to paint and draw."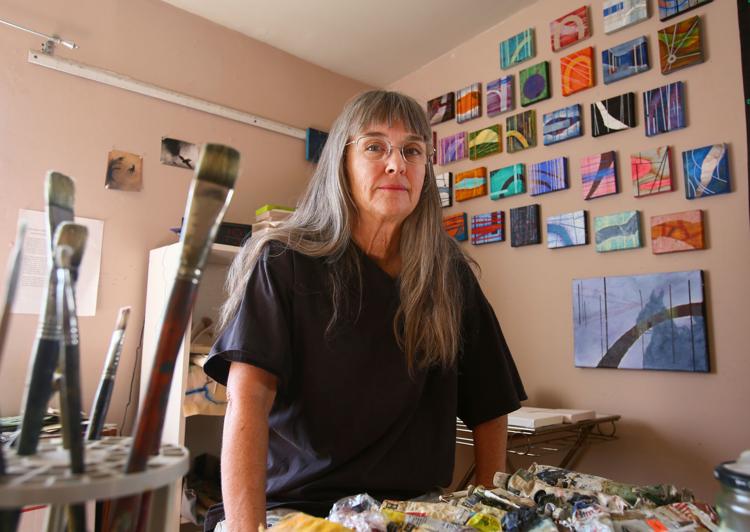 Katie Cooper
As a child, Katie Cooper knew what she wanted to be: an artist.
That desire, and her skill, led her to get a master's of fine arts from New York City's School of Visual Arts.
She works in different mediums — watercolor, oil, print among them.
And her love of the equine species has led her to join the Long Rider's Guild, an international association of equestrian explorers ("I'm ridiculously proud of that," she says). She has such admiration for the animals that in 2013 she bought a mule in Mississippi and rode him back to Tucson. So it's no surprise that she does equine art, in addition to her abstract and what she calls "sort-of-representational" art.
Her wrapping paper: "LJ13," acrylic on canvas, 5-by-4 inches. "This painting is one of an ongoing series I call 'Little Jewels,' or 'LJs," she says of the abstract work. She's done 38 of them thus far. And she has found that 2013 trip informs her LJs. "I didn't realize how profoundly that journey affected my art until the LJs began to shape themselves ... into map-like designs."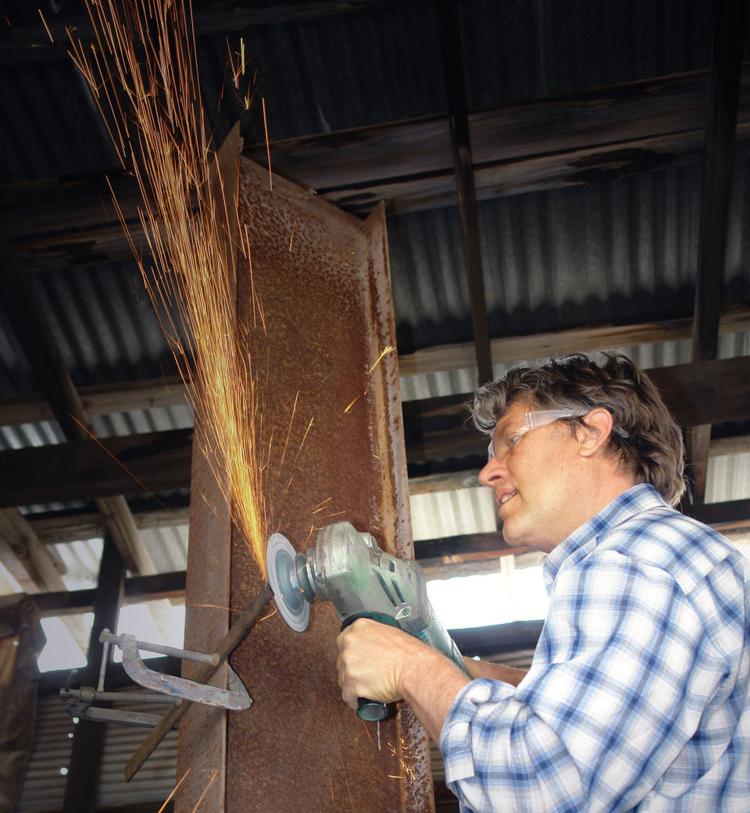 Steven Derks
A look at Derks' website and you get the sense that he's not married to a particular artistic medium. He has done sculptures, paintings, furniture, kinetic art. And that's just a sampling.
"I switch between the various disciplines and bodies of work based on many factors," he says. "Someone commissioning something is the most likely way for me to redirect, but other influences at play may be as unlikely as the weather and which of my three studios are most comfortable at the moment."
The self-taught artist primarily makes sculptures from the scrap metals he haunts junkyards to find.
His wrapping paper: He turned to his cactus photography for this project. These are not your typical photos of cacti. His pictures are tight close-ups of an isolated portion of the plant against a stark black background, which highlights its bio-symmetry. "I want to make a photo that illustrates a close-up intimacy with the plant," he says.
"The paradox in this is that the cactus, by its own spiny nature, defies intimacy."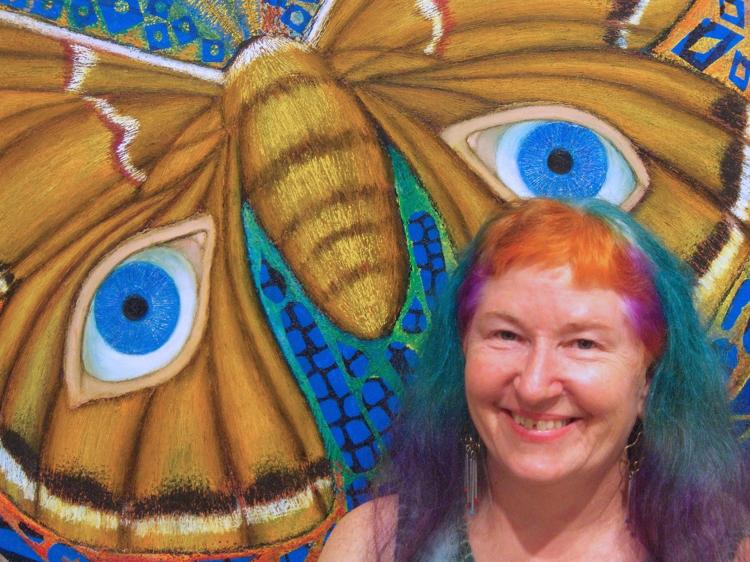 Mary Theresa Dietz
Dietz gravitates toward animals in her art, but she also dabbles in subjects such as people and nature.
"I am not making statements in my art; rather I aim to create a visual feast," she says. "We all need art in our lives."
Dietz used to do clay sculptures almost exclusively.
"But after I moved to Tucson from New Hampshire, I learned how to paint and fell in love with color," she says.
Her wrapping paper: "The Gentoos," 12-by-12 inches, oil on canvas. Dietz likes painting penguins. "They have a simple, pleasing shape and they are amusing animals," she says.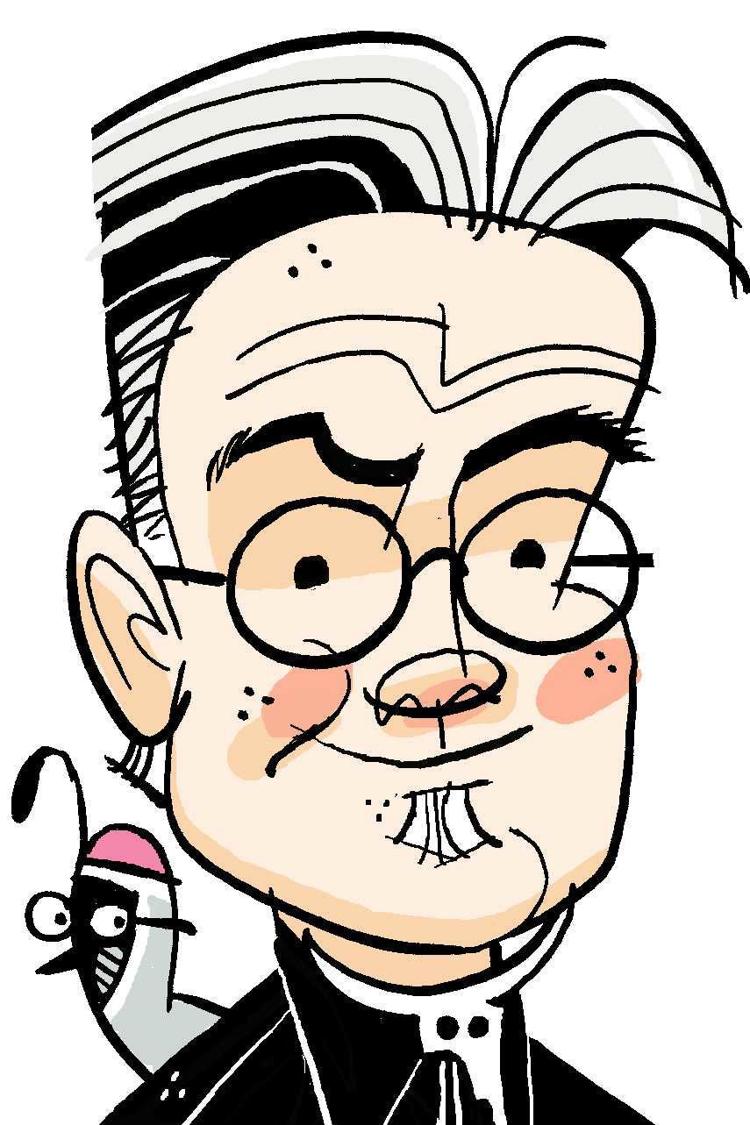 David Fitzsimmons
Most of Tucson knows him as Fitz, the Star's editorial cartoonist.
But he makes art on his own as well, working in acrylics, watercolors, collages and sculpture made from found objects.
"I'm inspired to make art by a lifelong mysterious compulsion to make tangible whimsy," he says.
Fitzsimmons graduated from the UA with a degree in graphic design, but it was editorial cartooning that called. "Service was big in my military family and I've always loved the theory of America," he says.
And he dabbles in radio theater, as well: His annual "Arroyo Cafe Holiday Radio Show" will be at the Rialto Theatre Dec. 22.
His wrapping paper: "Rudolph the Red-nosed Javelina had too much eggnog and woke up in a tangle of cholla and Christmas lights," he explains.
Ron Nelson
Nelson earned his master's degree in glass and ceramics, but he has not limited himself.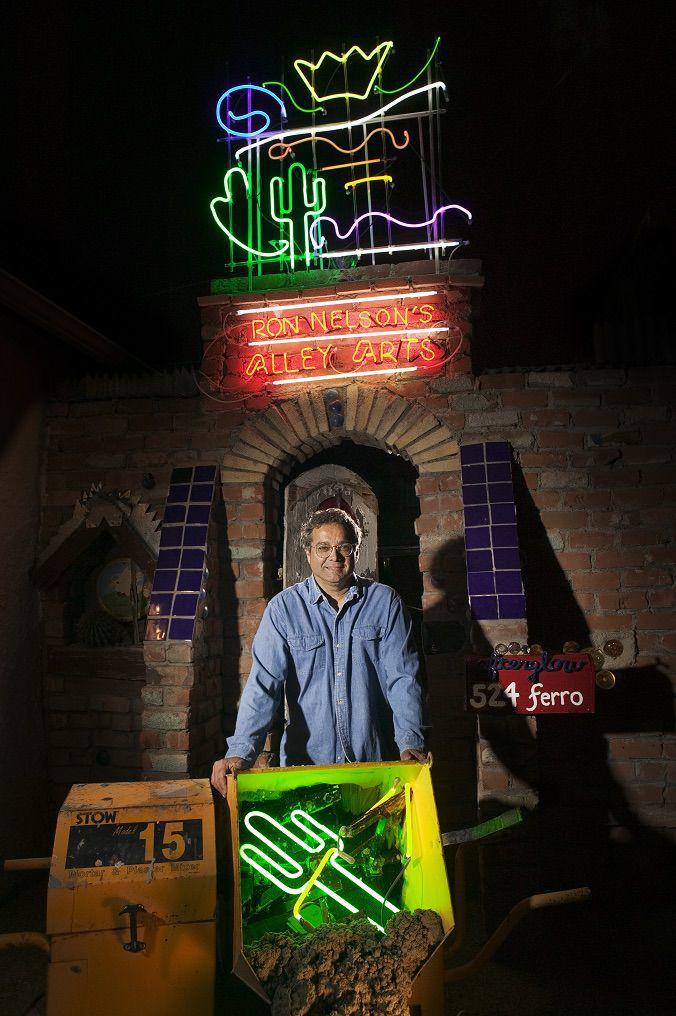 "I've been an artist my entire adult life, over 50 years, and I've made thousands of objects: ceramic, glass, cast paper, neon, fiberglass, wood, metal, anything that can be shaped and formed," he says. "I've also taught myself how to use fiberglass, bend neon, carve wood, shape paper, and weld metal."
Nelson's cast paper is made with shredded newspaper and house paint, and the frames are made with reused wood. His 3-D-like pieces consist almost entirely of recycled objects.
His wrapping paper: "Flowering Cactus," 4-by-3 feet, painting on cast paper. "Much of my inspiration comes from the surrounding desert plants, animals and landscapes," he says.
"I was riding my bicycle down Ninth Street and saw this beautiful cactus in bloom. The next day I went back and took a photograph, then used the photo as the basis to carve a relief of the image in clay for the final paper casting."
Kelly Presnell
Presnell is a Star photographer, and his keen eye and insatiable curiosity has resulted in some stunning pictures.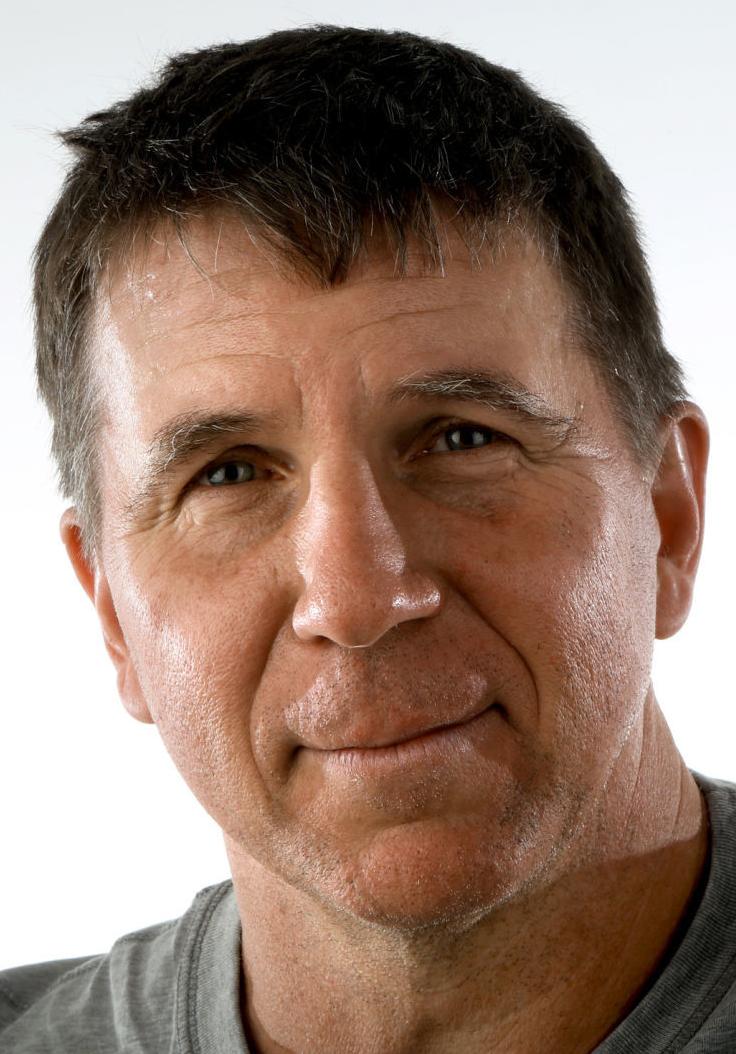 He graduated from college with a degree in art and then enrolled in graduate school. But when he got a job at the Iola (Kansas) Register he decided to devote his creative energy to photography.
His wrapping paper: Neon Tucson is from a photo essay Presnell did on neon signs in the Old Pueblo. He shot during the early evening when the light was good. "I tried to vary the shots as much as possible, throwing in some long exposures, motion, angles," says Presnell. "It took the better part of a year. There's a lot of neon in Tucson."
Website: See his neon project at tucson.com/neon; while there, check out his other photo essays.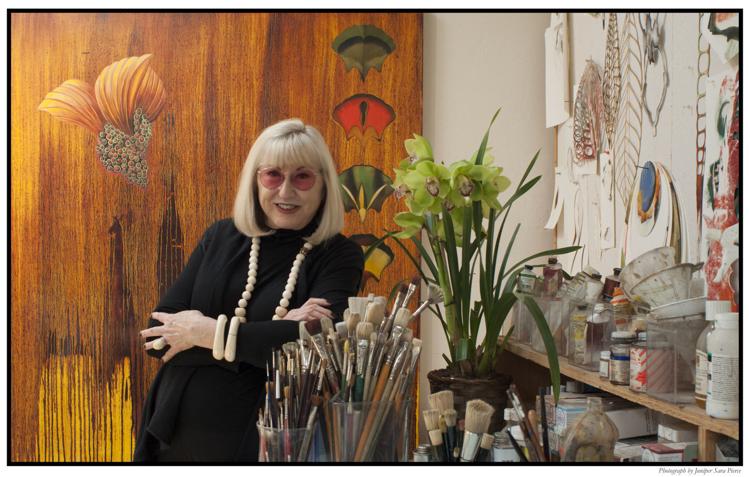 Barbara Rogers
Rogers, a retired University of Arizona art professor, has made art all her life.
"Creating a visual world of my own is my idea of the ultimate freedom to express myself as a unique human being," she says.
Her large pieces often mix styles. "I would call myself a color-loving formalist with enough skills to use realism every once in awhile juxtaposed with complex abstracted forms and shapes sourced from botanical drawings and observation," she says.
"The springboard to a new painting often just comes from a walk in my garden."
Rogers has exhibited around the country. In Tucson her work can be found at such places as Tucson Museum of Art, the UA Museum of Art, Kingfisher Restaurant and the Bio5 Building on the UA campus.
Her wrapping paper: "Ancient Embellishments," 75-by-51 inches, oil on canvas with gold leaf. Rogers created this as a mural for the main dining room on Royal Caribbean's Allure of the Seas. The mural is 27 feet high and 17.5 feet across and is the centerpiece of a three-story room. Here's what she had to say about it in the publication about the ship's artwork:
"Making something ornamental and beautiful is a necessary act of ritual for many people in the world. This act, in and of itself, has function and meaning. Through my paintings, I am reclaiming a space for beauty in the midst of everyday life; I seek to create a place of respite, reflection, and contemplation."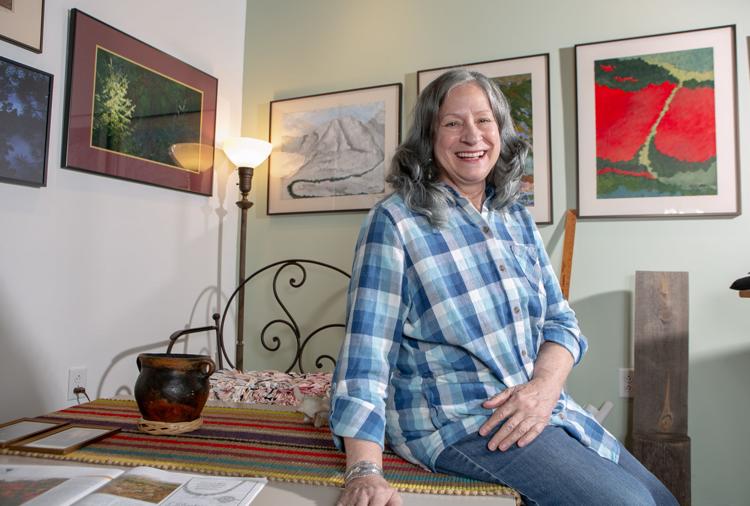 Kathryn Wilde
Wilde taught art in Tucson schools for about 20 years, but it wasn't her lone profession: Her photographs have been published in magazines, books and in calendars. When she retired from teaching 10 years ago, she picked up a paintbrush, though she continues to photograph, as well.
"I will always do photography, and I am increasing my passion for working in acrylics," she says.
Axle Studios, where Wilde and several other artists have studios, has an open house from 11 a.m. to 5 p.m. Sunday, Dec. 2. It's at 301 W. Fourth St.
Her wrapping paper: "Autumn Abstractions," 23-by-17 ¾ inches, acrylic on paper. "It is sort of Monet-ish in that it is layers and layers of colors applied with a vertical paint brush," says Wilde. Her inspiration for the painting: "Autumn colors and the feeling of autumn in high country."