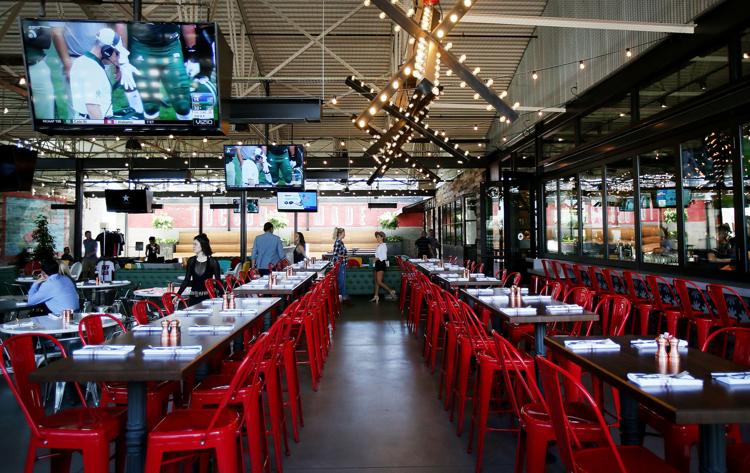 With the addition of Culinary Dropout, at 2543 E. Grant Road, restaurateur Sam Fox has added to a stable of Fox Restaurant Concepts in Tucson that includes Wildflower, Zinburger, Blanco Tacos + Tequila and North Italia.  
The massive 19,000-square-foot restaurant, one of several Culinary Dropouts in Phoenix, Las Vegas and Austin, is set-up on the same property where Grant Road Lumber stood for more than 60 years (across the street from the likes of Dante's Fire and Kingfisher).
Culinary Dropout sports a menu full of salads, sandwiches, entrees, small plates and appetizers, as well as a sizable drink menu. 
Seating is plentiful, with the restaurant closing at 1 a.m. on Fridays and Saturdays.