Adopted: Simba and Rocky from The Animal League of Green Valley, Linkin from Southern Arizona Greyhound Adoption, Midge from Pawsitively Cats and Dakota and Princess were adopted from Pima Animal Care Center.
ADOPTABLE ANIMALS AT PIMA ANIMAL CARE CENTER
Contact: Pima Animal Care Center, 4000 N. Silverbell Road, 724-5900.
Hours: Noon-7 p.m. Monday-Friday; 10 a.m.-5 p.m. Saturday and Sunday.
Adoption includes spay or neuter, age-appropriate vaccinations, microchip and a free vet visit. A $19 license fee applies to adult dogs.
Story: Hamilton is a social and engaging young man. He's a rockstar in play groups, gives the best hugs and kisses, and is a wonderful companion while you're out on the town. Hamilton is easy to walk, friendly and social with people and dogs, and will gladly settle at your feet when he's not the center of attention.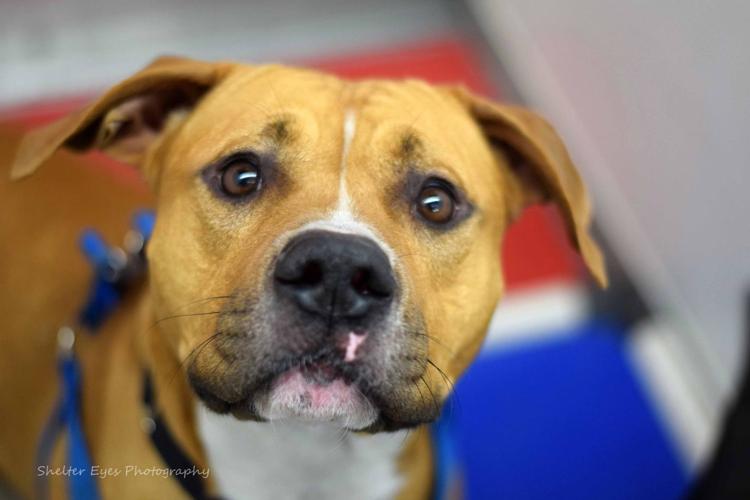 Story: Jackpot is a perfect gentleman and walks nicely by your side. He's a friendly, alert, calm, and happy pup. This mellow fellow gets along with other dogs, knows how to sit pretty, and takes yummy treats from you gently.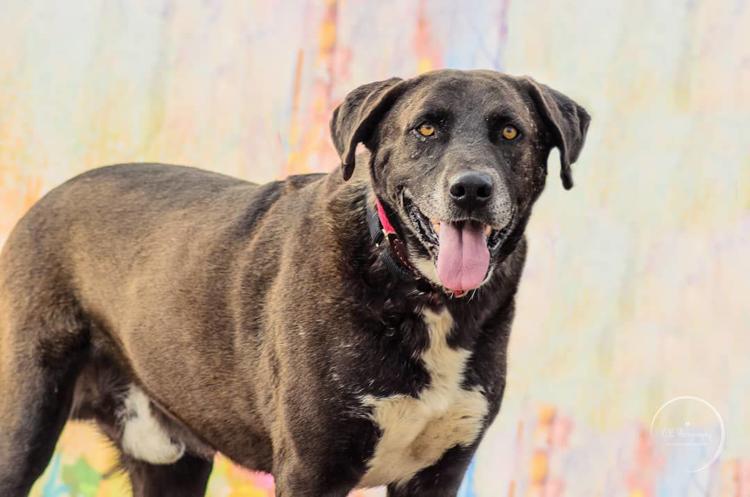 Story: Inca Rose is a lovely young lady who is gentle, even tempered, and very sweet. This beauty leashes up easily, walks nicely by your side, and enjoys human companionship.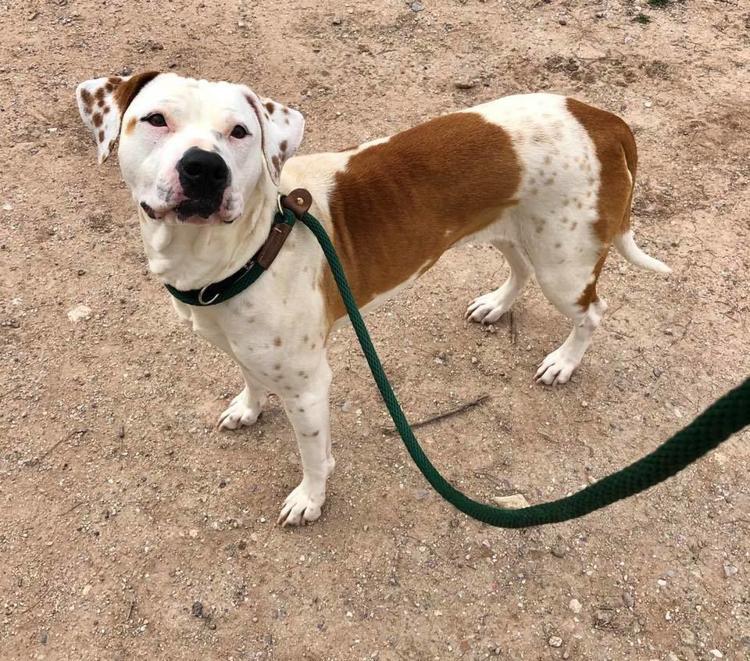 Story: This wiggly, happy pup is housebroken, knows sit, come, stay and previously lived with other dogs, kids, and cats. Huckleberry is sweet, mellow, and gentle. He loves affection, is playful and loves ear and chin scritches!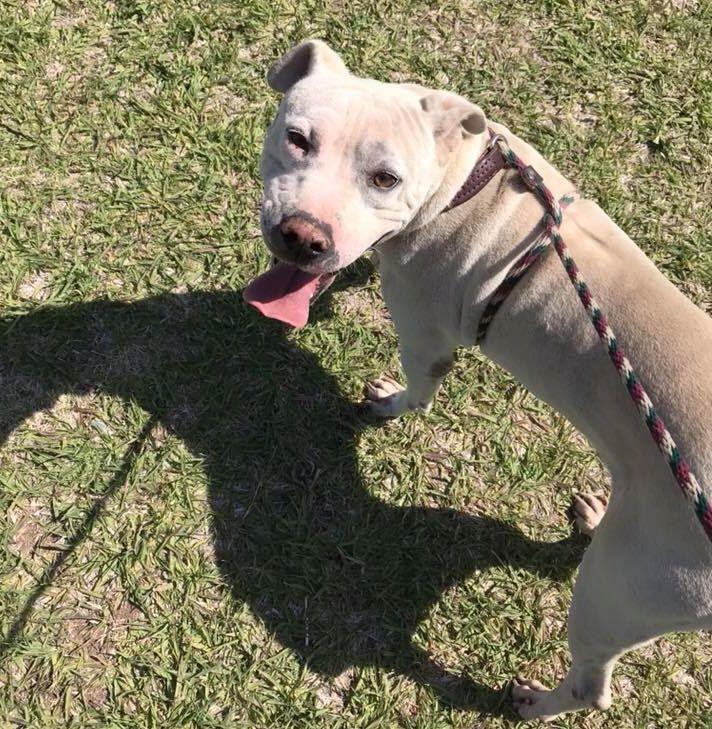 Story: Wolfie is a sensitive soul, wise beyond his years. He's a sweet young man looking for a cozy spot to nap on, along with the love and affection of a human companion.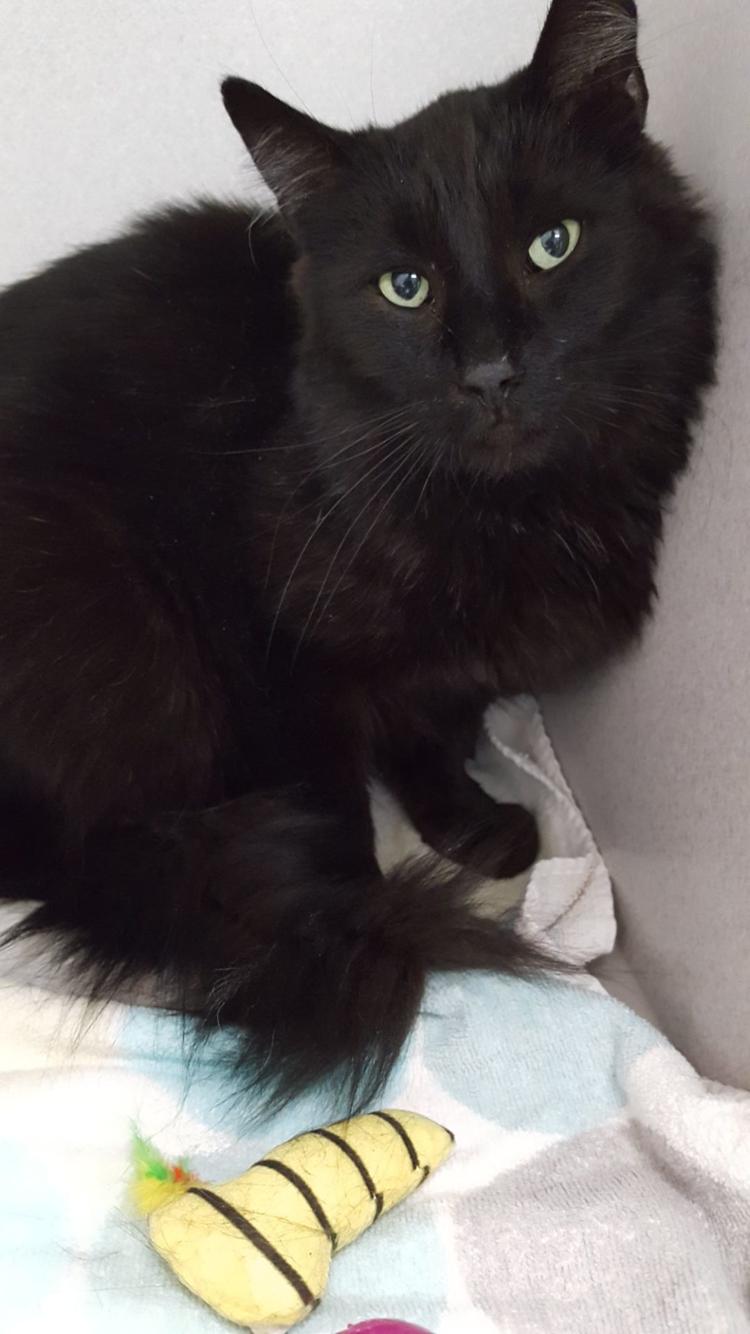 ADOPTABLE ANIMALS AT OTHER RESCUE GROUPS
Story: Blue is a happy, eager-to-please guy, often called "very sweet" by his friends. When a wounded dog showed up at his home, Blue welcomed her with open paws. He loves people, and hopes you'll feel the same about him.
Fee: $85; including neuter, shots and microchip.
Contact: The Animal League of Green Valley at 520-625-3170 or talgv.org.
Meet: TALGV, 1600 W. Duval Mine Road, Green Valley, 10 a.m.-2 p.m. Daily.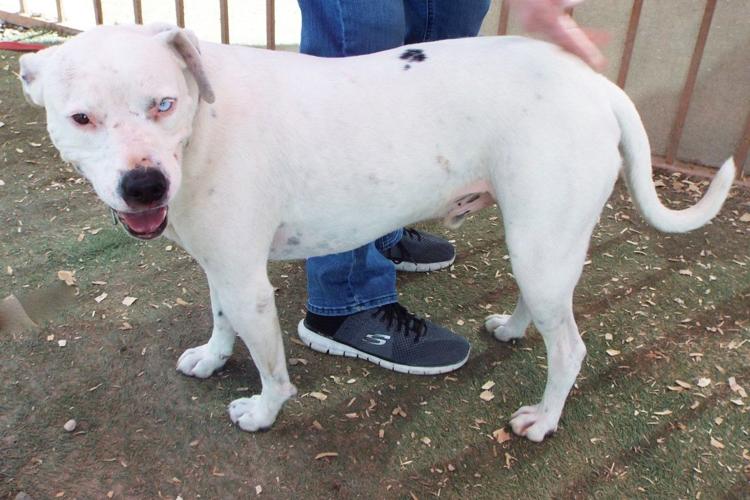 SOPHIA — LONGHAIRED TORTOISESHELL
Story: Sophia is a uniquely-colored lady who gets along with dogs. She was left behind when mom and dad separated and neither could take her along.
Fee: $45; including spay, shots and microchip.
Contact: The Animal League of Green Valley.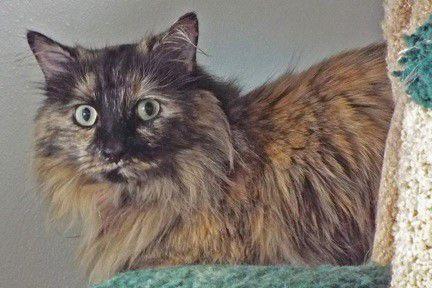 Story: Elise is the perfect companion. She moved into her foster home without a hitch. She sleeps through the night, is house trained and is content to hang out with you and snuggle. She enjoys going for walks, rides great in the car is sweet and mellow. Elise does well with large and small dogs but seems like she would prefer to be an only dog.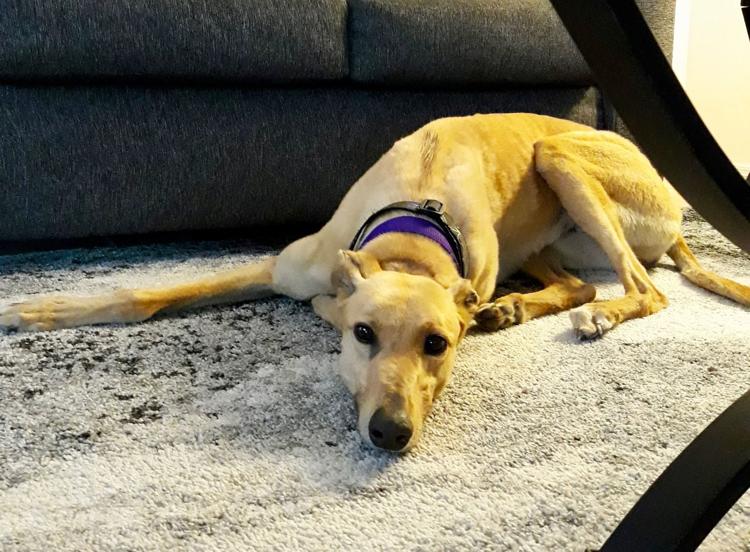 Story: Sox is a cute tuxedo cat with four white paws. He is playful, adventurous, curious and always up to something. He is lovable and looking for a family of his own. Adoption qualifications required.
Fee: $50, includes microchip, neutering and current shots.
Meet: By appointment, give us a call.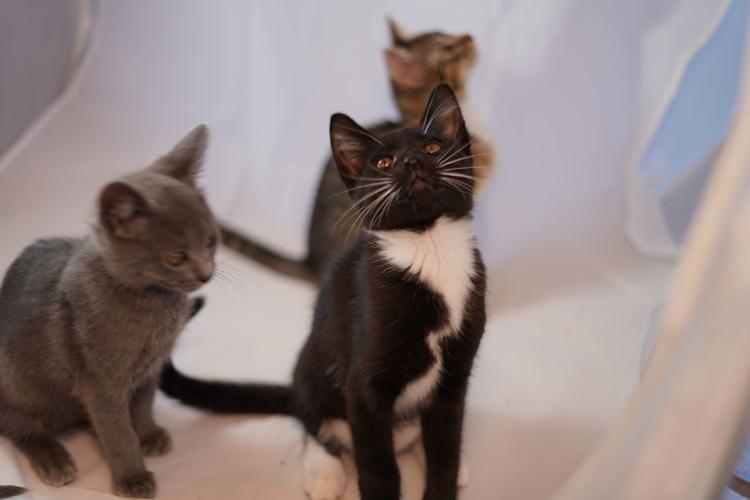 THURSTON — SHAR PEI HOUND MIX
Story: Thurston is very sweet and easy going, he loves to be petted and being close to his person. He is well behaved, comes when called, sits, and waits at the door or in the car until you tell him to come out. He likes to play with tennis balls and enjoys having a yard to explore. He gets along well with big and little dogs. He has had some contact with cats and seems just curious about them. Thurston has Valley Fever and is on Fluconazole, he also has dry eye syndrome and is on maintenance dose of prescription medicine Optimmune 0.2% Cyclosporine ointment 3 days a week and Blink over the counter tears 4 days a week. He has been prone to allergic/bacterial infections in his paws but daily wiping with Douxo Chlorhexidine Mouse or antibacterial wipes help keep that in check. Despite his health issues, he is just the sweetest boy, and would make a wonderful companion dog.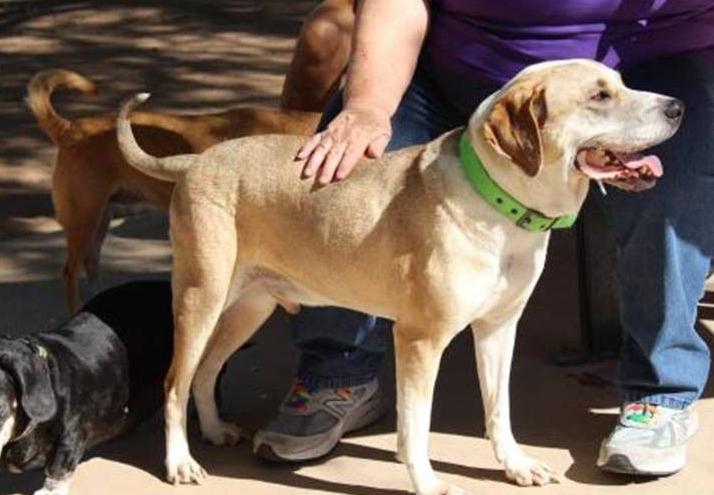 Stpry: Phoebe has unfortunately been in and out of the shelter for many years. She would love to meet her forever family
Contact: Humane Society of Southern Arizona Main Campus, 635 W. Roger Road, 520-327-6088, Ext. 173.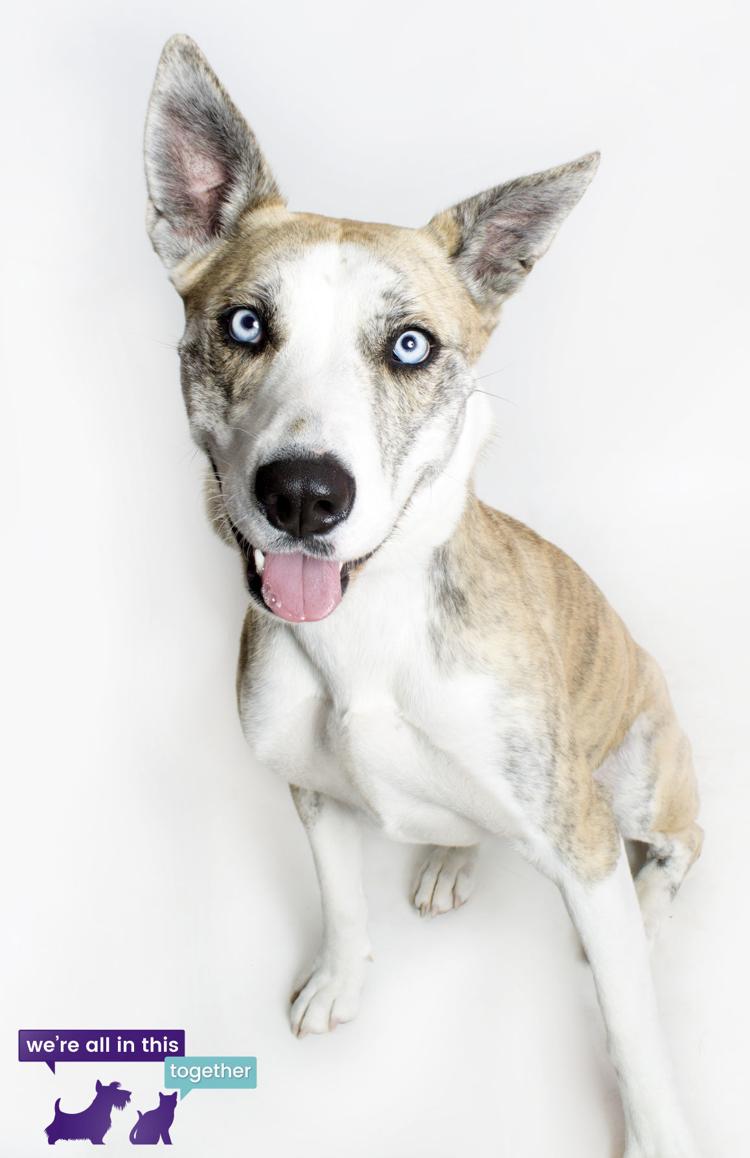 Story: Stitch is a young cat that needs a loving home.
Contact: Humane Society of Southern Arizona Main Campus.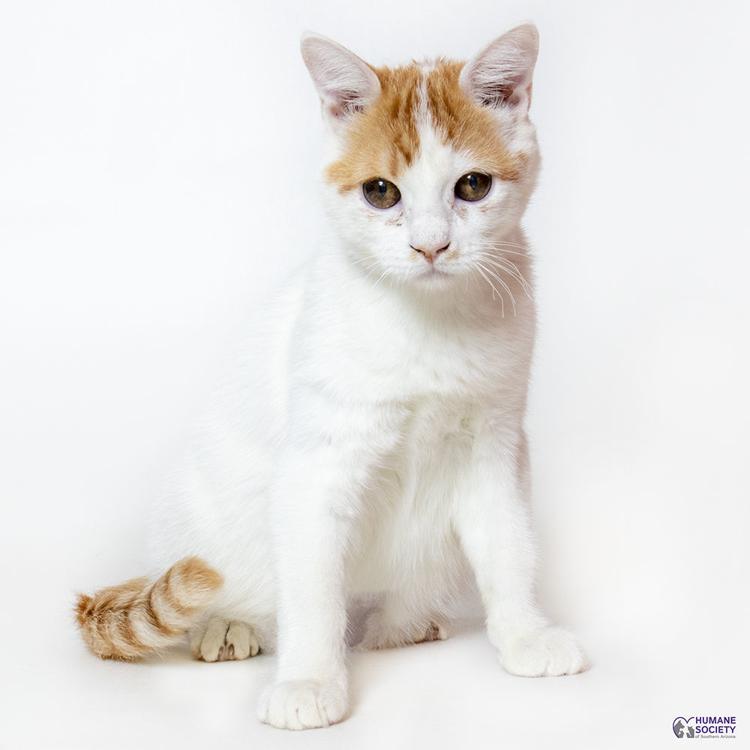 CLEOPATRA — DSH BLACK AND WHITE
Story: Cleopatra is a beautiful little girl who came to the shelter after her human passed away. This cutie would be perfect for someone who wants a head-butting love bug. She is on a special diet for IBD, she can't roam freely in the shelter, like the other cats. So she stays in a kitty condo most of the time. Cleo is available for adoption or long-term foster, where we would provide food and medical care.
Fee: $99, includes spay, microchip and appropriate shots.
Meet: 1145 N. Woodland; 11 a.m.-2 p.m. Monday-Saturday.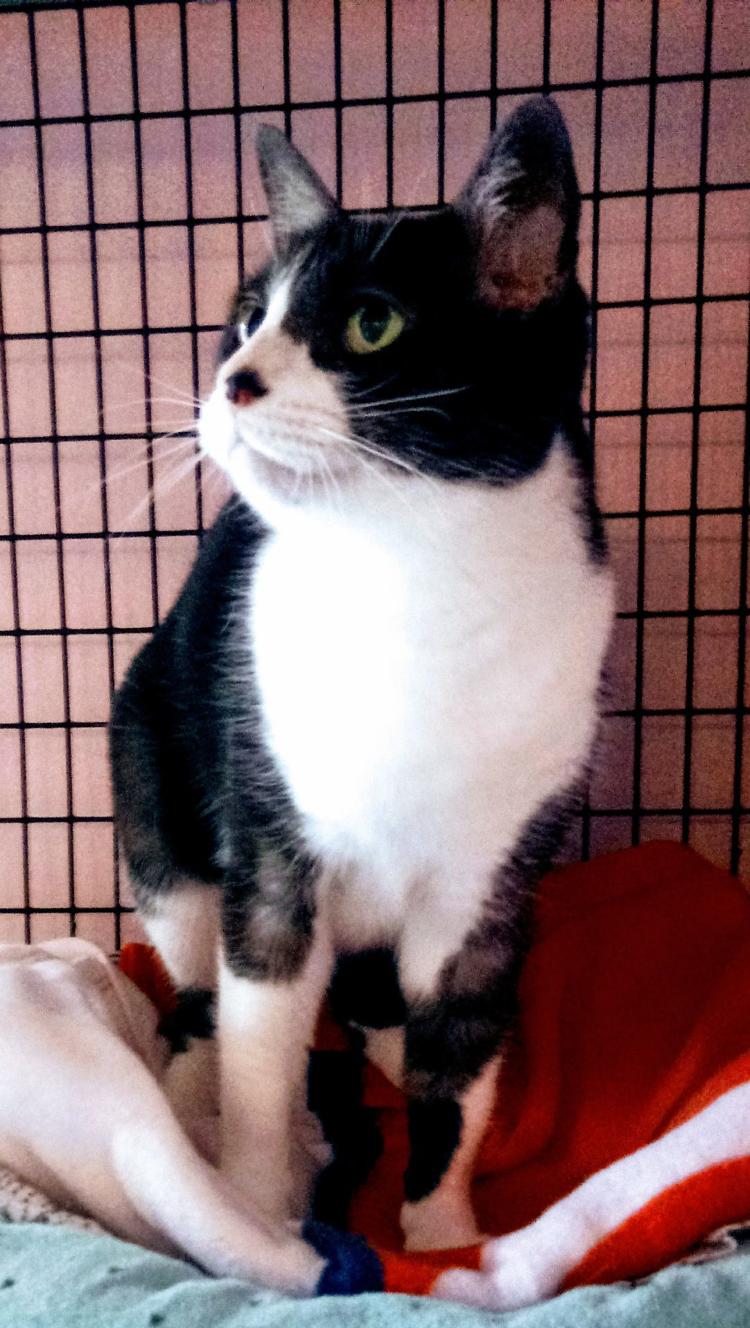 Story: Are you looking for a beautiful black kitty who is sweet and sassy? Then, little Ginny is the girl for you. When this delightful kitty was found, she was starving and had been shot with a BB. She is now fully recovered and ready for a home of her own.
Ginny loves to play. Her favorites are the laser pointer and feather toy. She loves people and enjoys participating in household activities, but also enjoys independent time. When it is time to relax, she will be right there with you, flopped on her side, making biscuits and waiting for belly rubs.
Fee: $110, includes spay, microchip and appropriate shots.
Contact: Pawsitively Cats.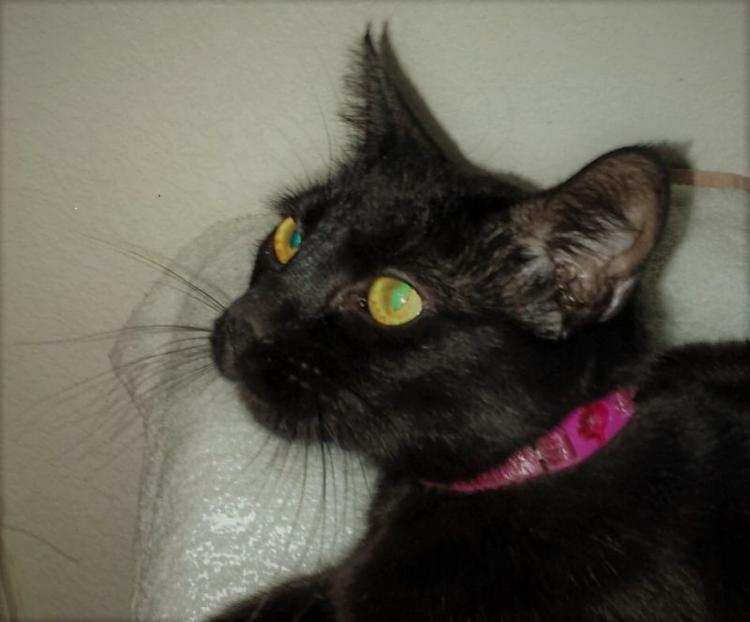 Story: Noir can be a little picky about humans. She likes treats and chin scratchies, but will let you know when she has had enough affection. She's quiet and sweet, but prefers snoozing to playing. She doesn't like other kitties, and so would be best as an only cat.
Contact: The Hermitage No-Kill Cat Shelter; 5278 E. 21st St.
Meet: 10 a.m.- 5 p.m. Tuesday-Saturday; Closed Sunday-Monday.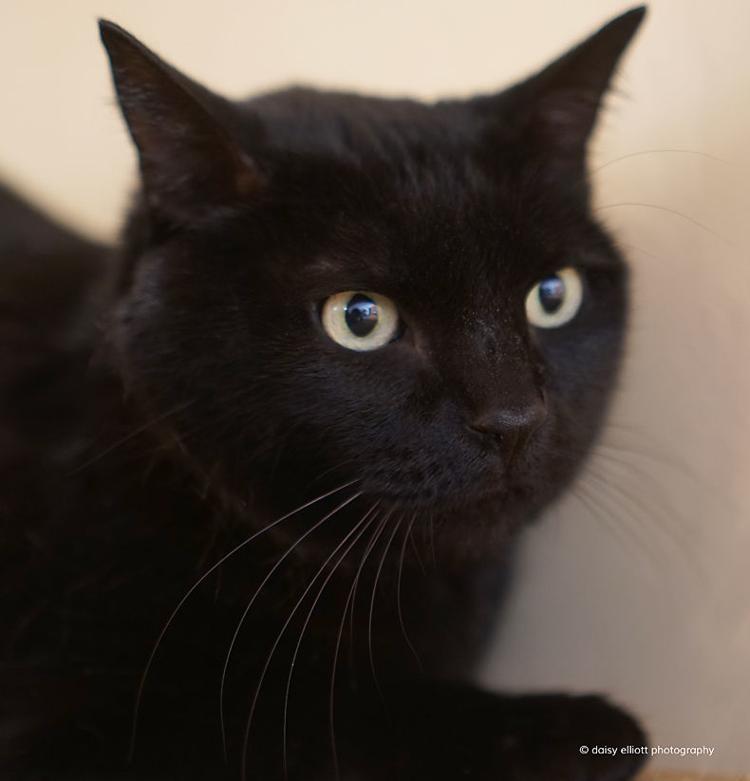 BUFFY — DOMESTIC SHORTHAIR TABBY
Story: Buffy was roaming the washes when someone discovered him and brought him to Paws Patrol. Buffy loves attention and being indoors. He likes to play with other cats and has lots of energy. Adoption qualifications required
Fee: $50, includes microchip, neutering and current shots.
Meet: By appointment, give us a call.