Adopted: Oliver, Sammy, Inca Rose, Casper, Bella and Tabitha were all adopted from Pima County Animal Care Center.
ADOPTABLE ANIMALS AT PIMA ANIMAL CARE CENTER
Contact: Pima Animal Care Center, 4000 N. Silverbell Road, 724-5900.
Hours: Noon-7 p.m. Monday-Friday; 10 a.m.-5 p.m. Saturday and Sunday.
Adoption includes spaying or neutering, age-appropriate vaccinations, microchip and a free vet visit. A $19 license fee applies to adult dogs.
Story: Murphy is a happy and silly male who enjoys life to the fullest. This adorable guy is always happy. If you sit down next to him, he'll crawl into your lap, and if you offer him some grass, he'll flop down and roll all over the place!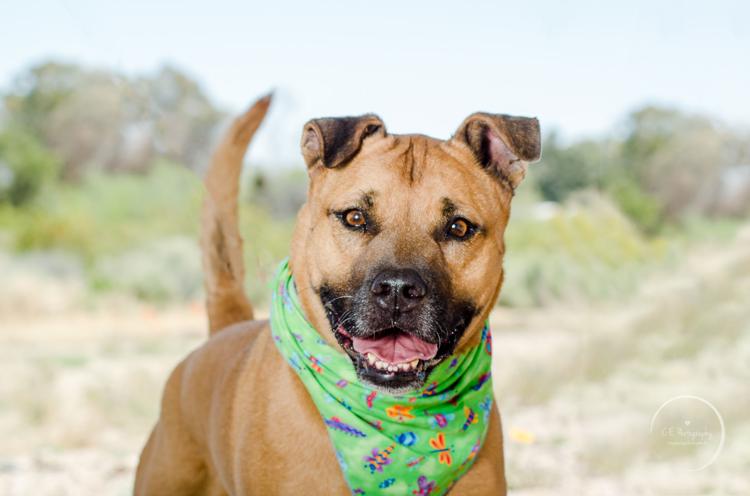 Story: Muffin's personality radiates love. She enjoys engaging with people, is gentle, walks calmly on a leash, and is more interested in you than anything else. Muffin is the cutest short stack around. She also has a great singing voice.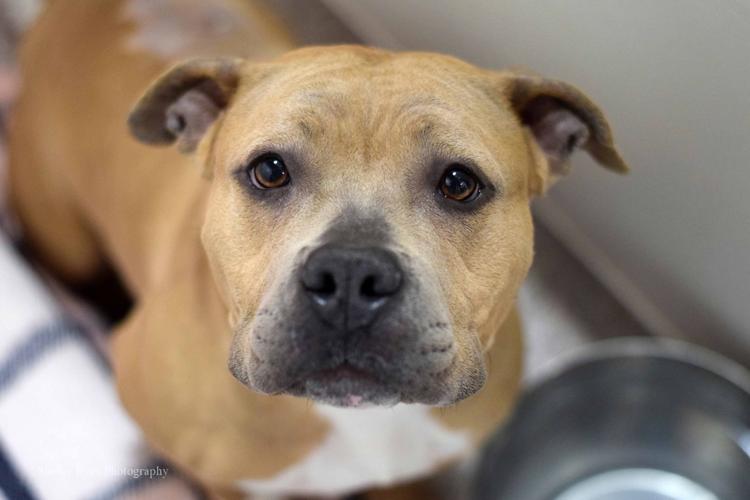 Story: Mr. Miyagi is a friendly, handsome and active guy who loves exploring while out on his walks. He enjoys his time with his human friends and walks beautifully on a leash.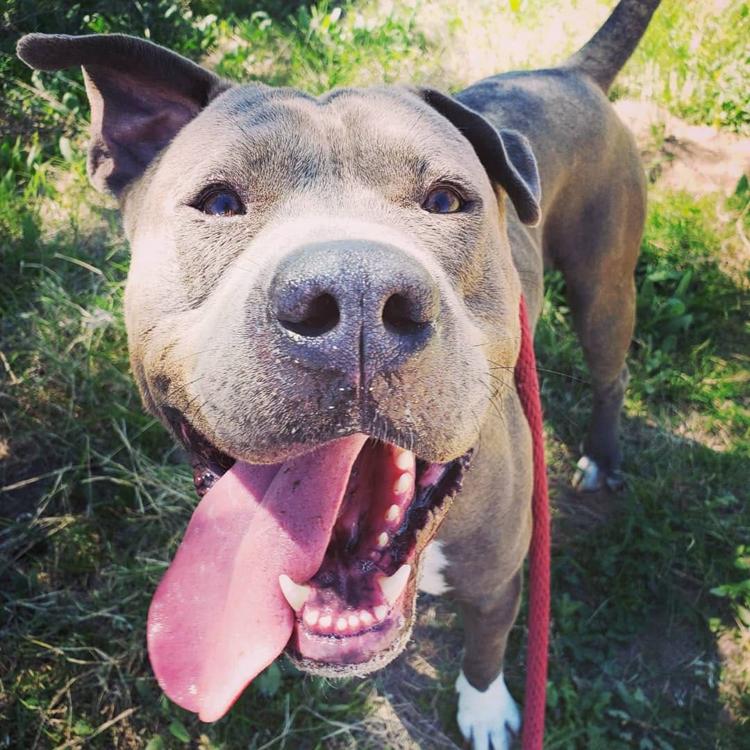 ID No.: A661151 and A661148.
Story: Scar and Mufasa are a handsome duo that arrived at PACC together. They're affectionate, gentle and sweet with nice, calm energy.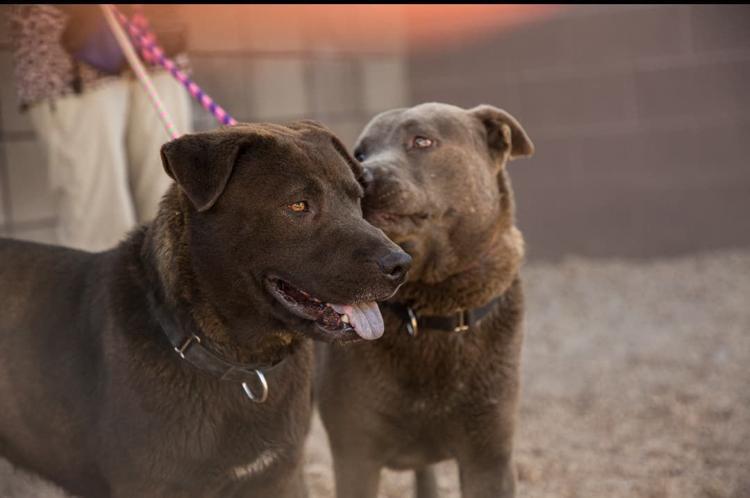 Story: Wilma arrived at PACC needing eye surgery and has recovered nicely. She has requested a new family with a comfy bed for her to nap on, a window to bird-watch and some tasty treats.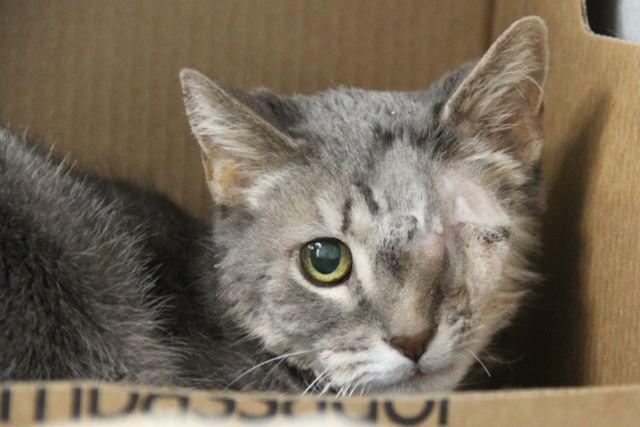 ADOPTABLE ANIMALS AT OTHER RESCUE GROUPS
LOKI (left) and THOR (right) — BROWN TABBY
Story: Loki and his twin, Thor, are identical brown tabbies except for a little red around Loki's nose. They like being brushed and petted and should do well in most homes with a little time to acclimate. Loki is a little more outgoing. These males can be adopted together or separately. Adoption qualifications required.
Fee: $40 each, includes microchip, neutering and current shots.
Meet: By appointment; give us a call.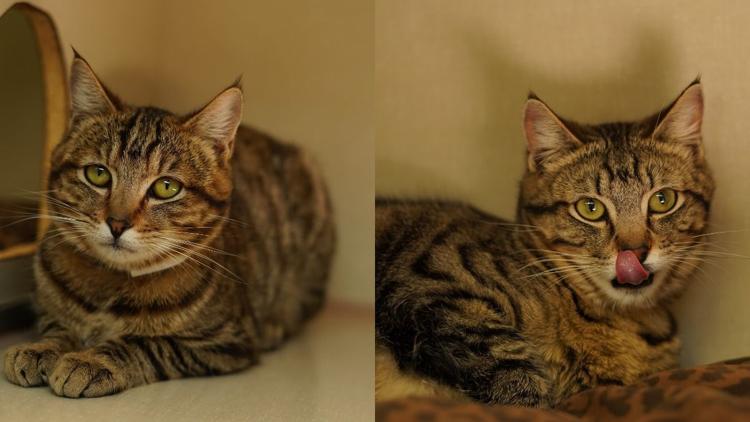 SOPHIE — JACK RUSSELL TERRIER
Story: Sophie is a spunky, adorable senior who's leash-trained, uses a doggie door and likes to play with toys. She's been gentle and tolerant with small children, calm when alone, and sweet company for her person.
Fee: $85; including spaying, shots and microchip. Comes with free vet care for life.
Contact: The Animal League of Green Valley at 520-625-3170 or talgv.org.
Meet: TALGV, 1600 W. Duval Mine Road, Green Valley. 10 a.m.-2 p.m. Daily.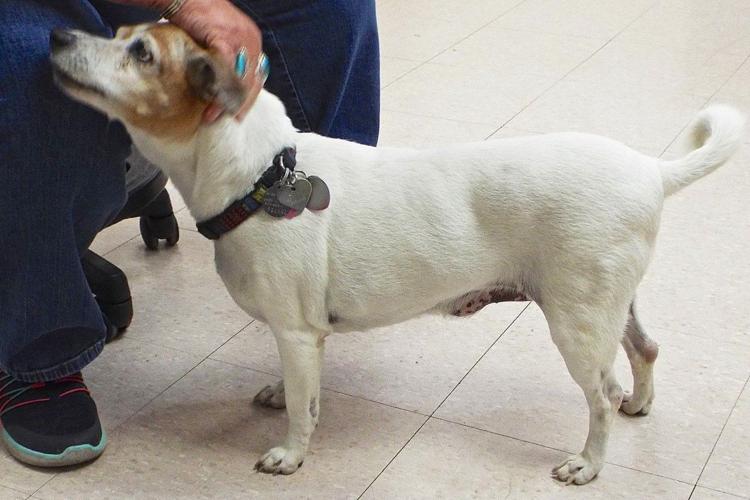 STEDMAN —SHORTHAIRED TABBY AND WHITE
Story: Stedman is a handsome male. He is not a lap cat, but is affectionate and likes to sit next to you and sleep with you. He tolerates small dogs, is playful with feathery wands, catnip-sprayed toys and bouncy treat-hidden-inside games.
Fee: $45; includes neutering, shots and microchip.
Contact: The Animal League of Green Valley.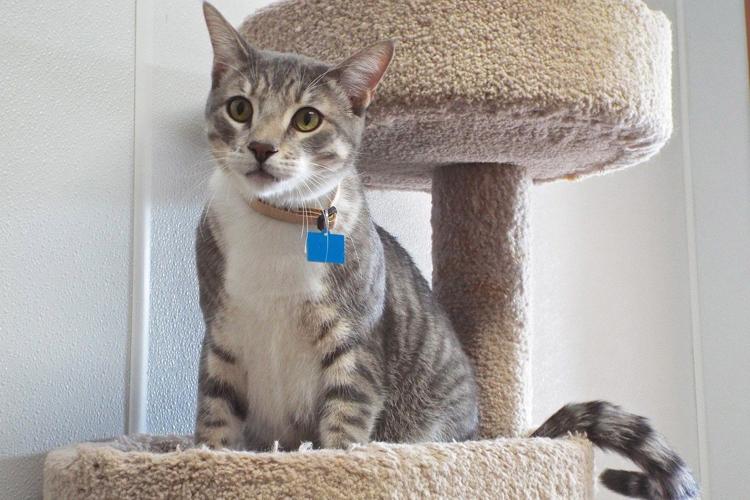 Story: Hank was brought to HSSA because his previous owner moved and couldn't take Hank with them. He likes to chase cats so shouldn't go to a home with small animals, but he has done well with a lot of different dogs at the shelter. Hank loves play group time.
Contact: Humane Society of Southern Arizona Main Campus, 635 W. Roger Road. 520-327-6088, Ext. 173.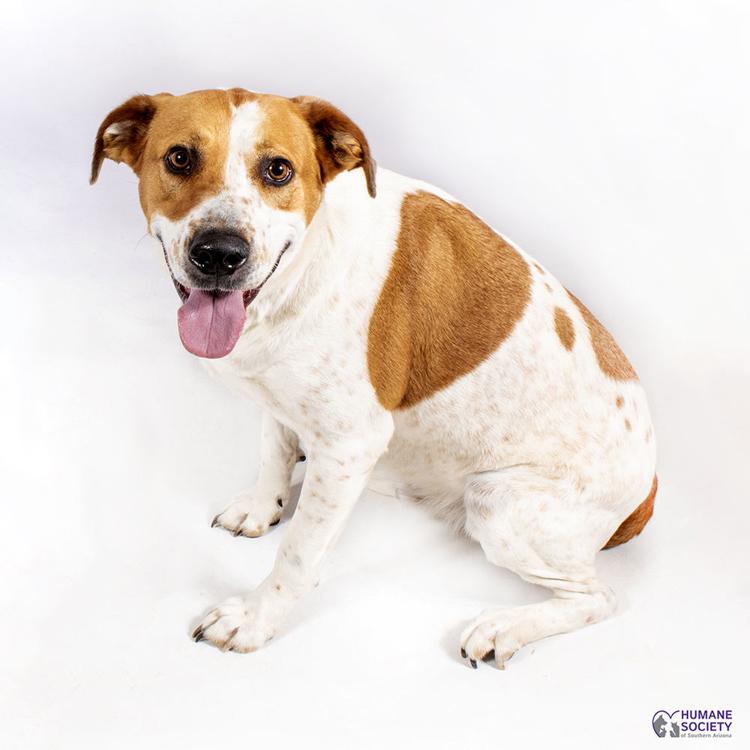 Story: Periwinkle came to HSSA as a stray. He is extremely affectionate and enjoys spending time with staff and volunteers.
Contact: Humane Society of Southern Arizona Main Campus.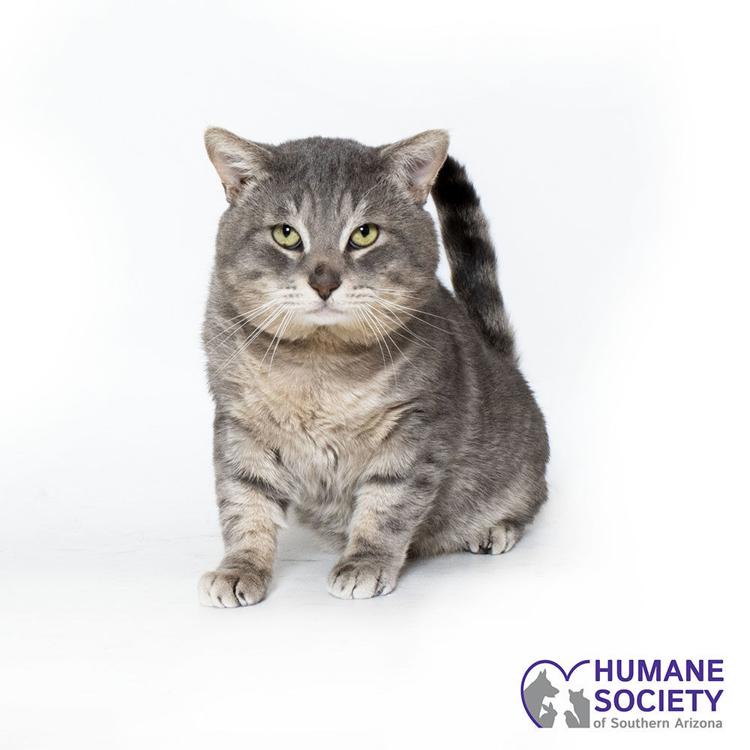 ABRAHAM— DSH GINGER TABBY
Story: This beautiful male came to Hermitage a little shy, but within a week, his affectionate side overcame his wariness of new things. He loves ear and chin scratchies and loves wet food! He also likes treats, and will come right up to you for attention and snuggles. Abraham is FIV+ so needs a little extra watching. He's healthy, though, and quite a sweet gentle-cat. He is available for our Lease for Life program or for adoption.
Fee: $80 for adoption; $50 for Lease for Life.
Contact: The Hermitage No-Kill Cat Shelter; 5278 E. 21st St.
Meet:10 a.m.-5 p.m. Tuesday-Saturday; Closed Sunday-Monday.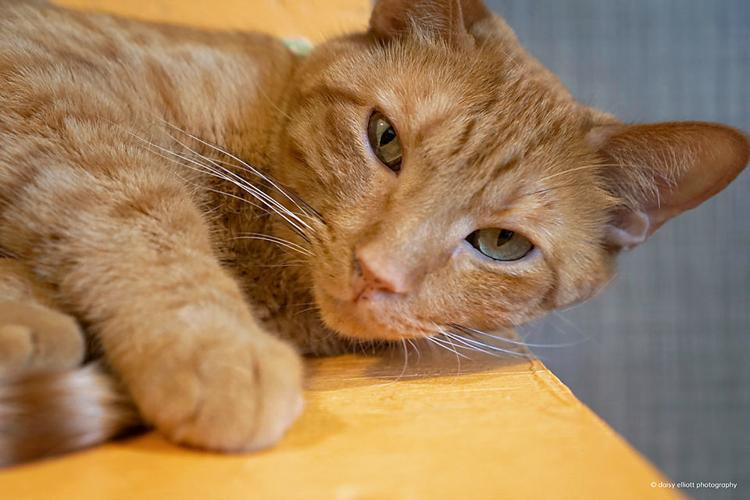 THURSTON — SHAR PEI HOUND MIX
Story: Thurston is sweet and easygoing. He loves to be petted and being close to his person. He is well-behaved, comes when called, sits, and waits at the door or in the car until you tell him to come out. He likes to play with tennis balls and enjoys having a yard to explore. He gets along well with big and little dogs. He has had some contact with cats and seems just curious about them. Thurston has valley fever and is on fluconazole. He has dry eye syndrome and is on a maintenance dose of prescription medicine Optimmune 0.2% cyclosporine ointment. He has been prone to allergic/bacterial infections in his paws, but daily wiping with Douxo chlorhexidine mousse or antibacterial wipes help keep that in check. Despite his health issues, he is just the sweetest guy and would make a wonderful companion dog.