Arizona Opera is making history this weekend that will go far beyond Tucson Music Hall and Phoenix Symphony Center.
The company will mount what is being billed as the first-ever Western opera, a piece the company commissioned based on Zane Grey's seminal novel "Riders of the Purple Sage." It is the first time in the company's 45-year history that it has commissioned a new work and performed a world premiere.
The $1.1 million production opens at the Tucson Music Hall on Saturday, Feb. 25, and repeats Sunday, Feb. 26, before moving to Phoenix March 3-5.
Audiences at next weekend's Phoenix shows will include Grey's descendant, celebrated opera composer Carlisle Floyd, and opera directors and critics from around the country. The expectation is that the opera, composed by Arizonan Craig Bohmler with librettist Steven Mark Kohn, will be staged by other companies around the country.
"Our little opera world is always aware when these kinds of projects come to life and I don't doubt there's a lot of anticipation to see how it goes," said Joseph Specter, Arizona Opera's president and general director.
"Let's assume that it succeeds amazingly: That puts Arizona on the map," Bohmler said. "Let's assume it fails horribly; everybody is still looking at Arizona Opera. It really calls attention to the fact that they're doing new works."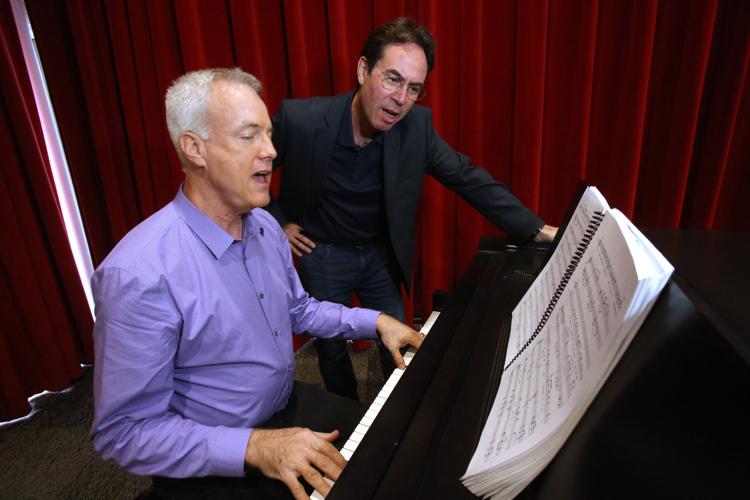 Bohmler, a Texas native who has lived in Arizona off and on since 1987, composed the work after stumbling upon the Zane Grey Museum in Payson to wait out a 2011 monsoon. The visit inspired him to get Grey's novel, and 30 pages in he saw the potential for turning the book into an opera.
The story is based in the Mormon community along the Arizona-Utah border, and Bohmler said it is ripe with emotional stakes and what he saw as operatic flourishes.
When he and Kohn were months into the project, a friend referred him to then Arizona Opera general director Scott Altman, who took on the project. They workshopped Acts 1 and 2 with members of the company's Marion Roose Pullin Arizona Opera Studio 18 months later, and the response surprised him, Bohmler said.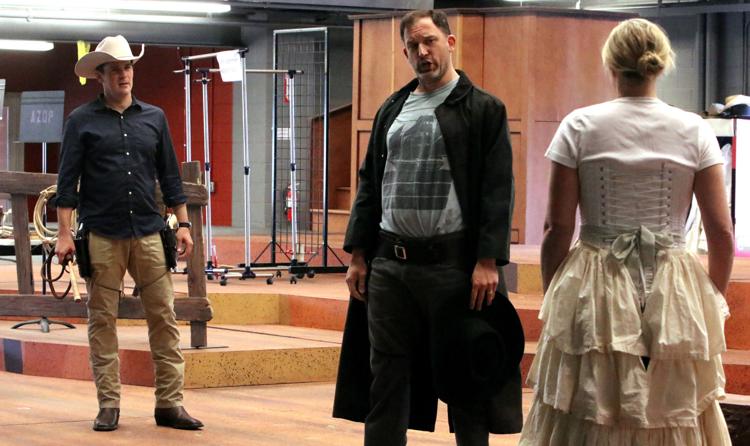 "People are weeping by the end of Act 2 and they are standing up," recalled Bohmler, a veteran music theater composer whose works have been mounted in London and off-Broadway. "I was like, 'Wow, we are onto something here'."
Longtime Phoenix philanthropists Billie Jo and Judd Herberger, whose family name graces the Herberger Theater Center in Phoenix and the Herberger Institute for Design and the Arts at Arizona State University, needed little convincing to put up the money for the project. The couple, who wouldn't say how much of the $1.1 million cost they are covering, are listed as executive producers.
"It just seemed so logical because of its Arizona basis," said Judd Herberger, who noted the Arizona connections that include Bohmler and Arizona artist Ed Mell, whose work comprises the sets. "It just seemed a natural thing to do, an original world-premiere opera. People will really want to go see that. Enough of 'Boheme' and 'Madama Butterfly' and all that. If you saw 'Riders of the Purple Sage' opera (being advertised), you would go, 'Wow, I wonder what that is going to be like?'"
"It's amazing. It's sort of a perfect confluence of things coming together," said director Fenlon Lamb, who has worked with Arizona Opera on "Riders" for two years. "We have a story set in Arizona on the Arizona-Utah border. We have an Arizona artist in Ed Mell, and an Arizona composer in Craig. It's all come together in a way that perfectly fits. ... We keep smiling. Its got momentum we can all smile about and get behind."
"Riders" is part of Arizona Opera's "Arizona Bold" multiyear initiative to bring new and oftentimes regionally relevant works to the stage. Past projects have included José "Pepe" Martínez's and Leonard Foglia's "Cruzar la Cara de la Luna (To Cross the Face of the Moon)," the first-ever mariachi opera, in 2014; and Emmerich Kálmán's "Arizona Lady" in 2015.
Emmy Award-winning Arizona filmmaker Kristin Atwell is making a documentary of the opera. "Riders of the Purple Sage: The Making of a Western Opera" is to be released in early 2018.
Contact reporter Cathalena E. Burch at cburch@tucson.com or 573-4642. On Twitter @Starburch