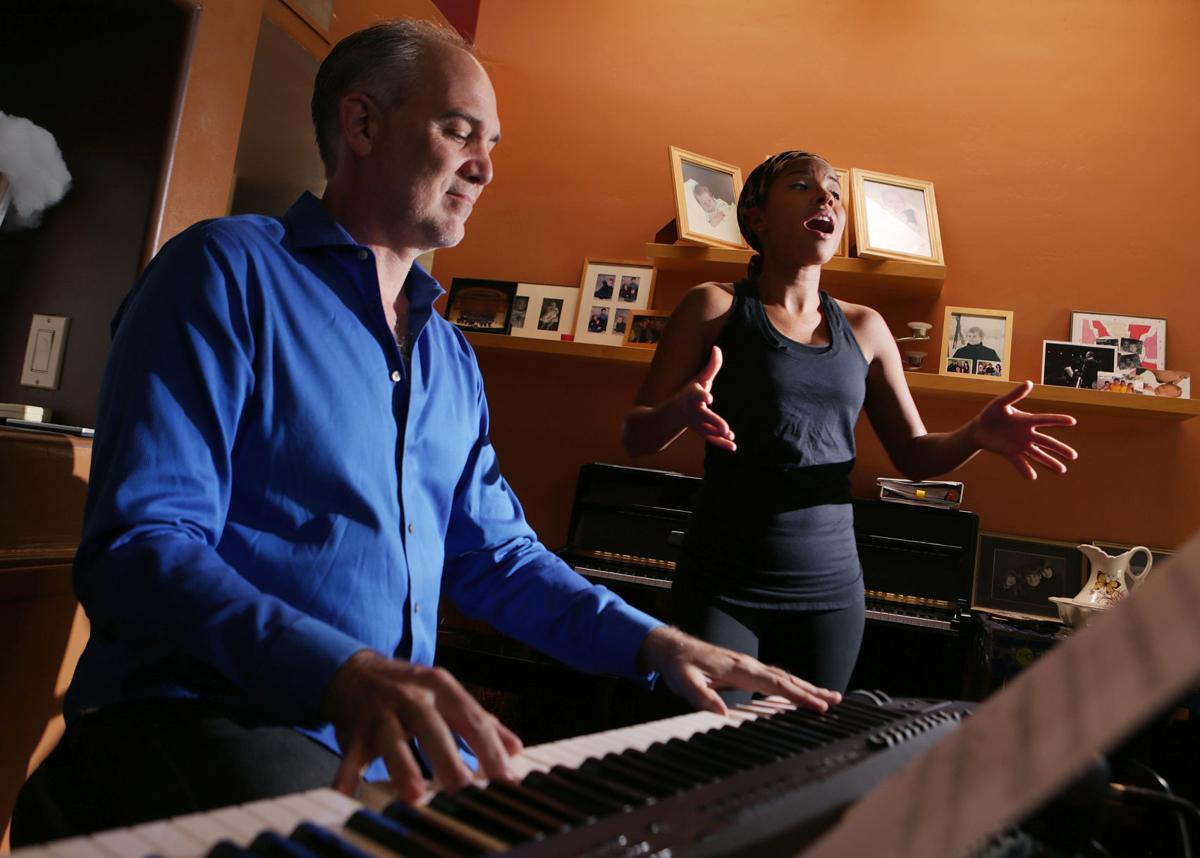 It was the downside of the 1990s and Crystal Stark was in middle school jamming along to Foo Fighters, Pearl Jam, the Beastie Boys, Alanis Morissette and Blink 182.
But when she was alone in the car with her mother, the radio blasted her parents' music — old-school R&B, classic soul and Stark's all-time favorite 1970s guilty pleasure, disco.
"I definitely had a love for the oldies, especially disco. And I could never understand the hatred for it. I just didn't get it," said the 35-year-old Minnesota native whose family moved to Tucson when she was 4.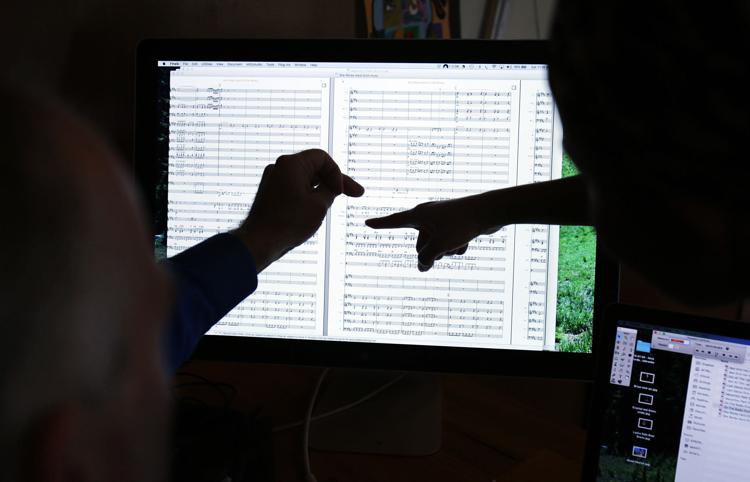 One of the earliest disco songs that stuck in her head was Donna Summer's version of Jimmy Webb's "MacArthur Park."
"My mom loved it because the lyrics were so wacky: someone left her cake out in the rain and she was sad because she couldn't make another one. Those were the craziest lyrics ever … but the melody," recalled Stark, an in-demand Tucson vocalist who will channel Donna Summer on Sunday, June 4, when she premieres her newest show, "Last Dance — A Tribute to the Music of Donna Summer," with the Tucson Pops Orchestra.
Sunday's performance will be the first time Stark and her creative partner, Khris Dodge, will perform the show with an orchestra, but the pair are hoping it won't be the last. They plan to shop the show to orchestras around the country and hope it's picked up for the 2018-19 season.
"This is a new venture doing a show with a symphony orchestra," said Dodge, a longtime Tucson musician who played percussion for more than 20 years with the Arizona Opera Orchestra before launching Khris Dodge Entertainment in 2015.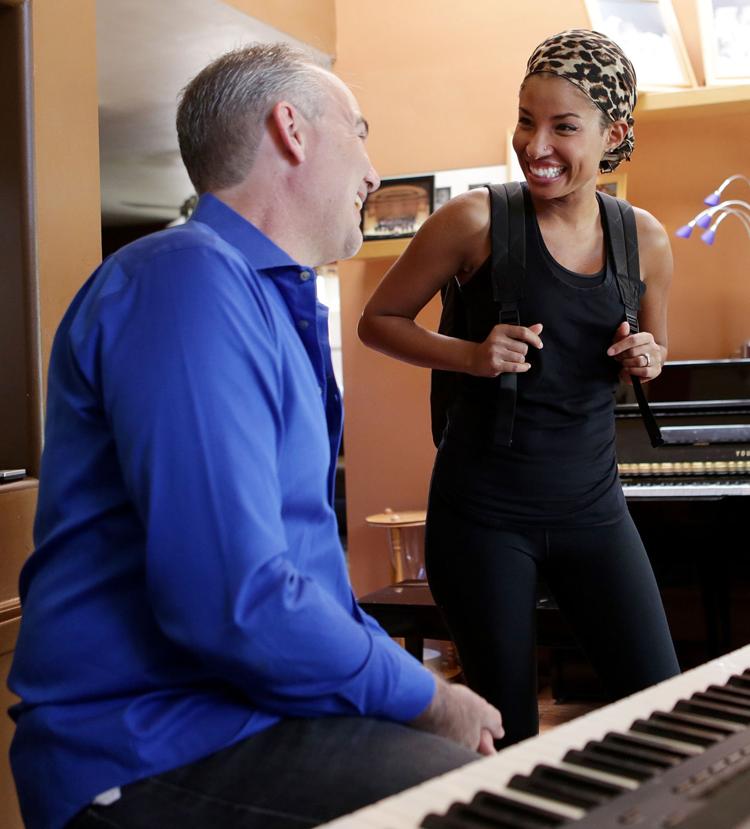 Stark has been part of that venture from the start, when Dodge created the Ella Fitzgerald tribute show "To Ella, with Love." The pair has performed the Ella show dozens of times statewide including soon after its conception in 2015 with Invisible Theatre.
Dodge's tribute shows are mostly centered on a piano, small band, a pair of backup singers and Stark.
But Summer's disco catalogue "lends itself really well (to symphony) because it's very accessible music for all ages and it fits the symphony model very well because it brings in young audiences," Dodge said.
The full show will clock in at 90 minutes and will include the bulk of Summer's catalogue, songs that defined the disco era: "Hot Stuff," "Last Dance," "Bad Girls," "On the Radio," "Dim All the Lights," "Spring Affair," "Love to Love You Baby" and a half-dozen others.
From 1974 to 1984 — the span of the disco era — Summer clocked in a dozen Top 10 hits, 10 of them reaching No. 5 or higher. In her career, she charted 32 singles on Billboard's Top 100, according to Billboard.com. In 2016, Billboard listed Summer among the women with the most Billboard Hot 100 Top 10s with 14 — tied with Katy Perry and Lady Gaga.
"People don't realize how much they know of Donna Summer until you start singing the music," said Stark, who premiered "Last Dance" in February, about six months after they finished putting it together. "I am extremely excited about this show. I love this show."
Stark has been singing since she was a preschooler. 
"I remember making my parents listen to me sing the National Anthem and that was before I started school. I was around 4 or 5," she recalled. "They were surprised that I wanted to sing the National Anthem, but my mom said I would sing in my car seat and I would recognize people like Smokey Robinson when he was singing with the Miracles. I would hear it and say 'Smokey!' "
She joined the church choir and when she became a middle-schooler, she joined the school choir; "I wanted to play clarinet, but we couldn't afford it. So singing was free," she said.
Stark remembers being "the biggest nerd" at Booth-Fickett Middle School. 
"I had huge glasses. I couldn't figure out what to do with my hair," she recalled. "I was a straight-A student and I was awkward and shy."
Although she tried to hide in the shadows of her choir classmates, Stark couldn't hide her voice. Her middle school choir teacher Regina Mims pulled Stark to the front of the choir and gave her solo opportunities. Not just a few solo lines but whole songs that Stark sang before a full house at choir concerts.
She really took extra time out to teach me and mentor me and let me sing," Stark said, crediting Mims with giving her the push that "got me to realize what's out there and what I could be doing."
After graduating from Palo Verde High School, Stark attended the University of Arizona. She graduated magna cum laude with a degree in music education and landed an audition for season five of "American Idol." Some 100,000 contestants were vying for a few spots; Stark made it to the top 44.
The "Idol" experience  landed her a friend in season five runner-up Katharine McPhee, who brought Stark along as a backup singer for her 2006 promotional tour. She also sang backup with McPhee in national TV appearances on "The Ellen Degeneres Show," "Regis & Kelly," "Rachel Ray," "The Today Show" and "Jimmy Kimmel Live."
Stark's "Idol" disappointment was short-lived; in summer 2006, she won the Adult Contemporary Vocalist and Best of Show at the Gospel Music Association's Music in the Rockies competition, which earned her a shot to sing at Disney World's "Night of Joy" Christian concert with national Christian artists Kirk Franklin, Rebecca St. James and Mercy Me.
Her career since has been mostly in Tucson and throughout Arizona, performing in Lonely Street Productions shows, at Gaslight Theatre and on nearly every Tucson stage from Fox Tucson Theatre and the University of Arizona — she was along for the Studio Vocal Jazz ensemble's monthlong China Tour in 2013 — to Invisible Theatre and Desert Diamond Casino.
Last week she finished her third year as music director at the Esmond Station school in Vail.  
Sunday's concert with Tucson Pops will be her seventh with the orchestra.
"I always thought she was very talented. She uses a certain type of style that fits her," said Tucson Pops Music Director László Veres. "I enjoy working with her; she's easy to work with."
Veres said he is happy to have his orchestra, comprised of moonlighting Tucson Symphony Orchestra players and UA students and faculty, serve as Dodge and Stark's guinea pigs for the Donna Summer show.
"I think it's wonderful," Veres said, ticking off a list of shows he and his orchestra premiered with other groups. "We've done Robert Shaw's 'Elvis' show years ago before he put it on tour. We were (the late TSO principal clarinetist) John Denman's guinea pigs for his big arrangements for solo clarinet and orchestra."
Veres said his core Tucson Pops Orchestra audiences have become big Stark fans.
"The regulars are crazy about her. She always gets a nice ovation," he said, adding that Stark " brings in her own audience" of fans, many of whom return to see the orchestra in its annual spring and fall parks concert series. 
Stark's two sons, Canyon, 7, and Cole, 9, are also big fans of mom and of her music.
When Stark has the boys in the car, she plays her music — classic rock and pop, R&B, some Ella and disco mixed in between. 
"I still do like the oldies and I like that they listen to it and they like it," Stark said.
When her oldest son Cole was 2 or 3, he would sit in the backseat of the car and sing along to Michael Jackson.
"He was absolutely obsessed with Michael Jackson. He had the 'Thriller' jacket in toddler size and for two summers he wore it. He would not take it off. He would sweat in it because it was plastic, but he wouldn't take it off," Stark said.
When Jackson's "Smooth Criminal" came on the radio, her son was shush her: "Mommy, I sing this," he would tell her.
"And I would just let him sing," she said.
Contact reporter Cathalena E. Burch at cburch@tucson.com or 573-4642. On Twitter @Starburch