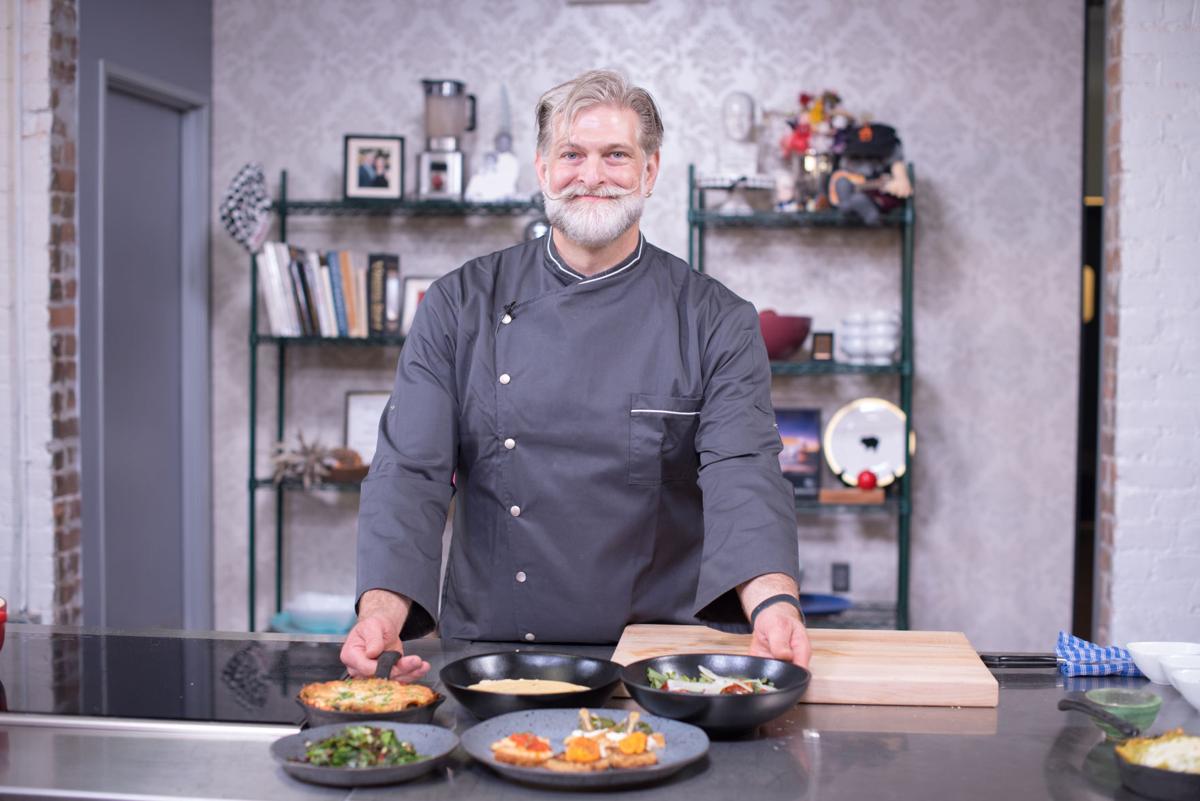 When it comes to arts and culture, don't forget your silverware.
Every conversation about the arts includes talk about food. And when you live in a city so obsessed with its food culture and restaurants — we are, after all, the first American city to earn the UNESCO City of Gastronomy designation — that can be an understatement.
The folks at the University of Arizona arts presenter Arizona Arts Live get this. On Thursday, April 1, they will roll out a new series aptly dubbed "In the Kitchen."
Each episode will feature a chef preparing a multi-course meal that viewers can order in advance and pick up the day the episode premieres on YouTube.
Chef Devon Sanner kicks things off with a five-course meal that draws from the menu of his new Italian-American restaurant Zio Peppe, a joint venture with Matt Cable, who owns Fresco Pizzeria & Pastaria. Zio Peppe is expected to open in April.
Here's how "In the Kitchen" works: Chef collaborators will curate a menu specifically for the show. Viewers can order the meal a few days ahead of time — no later than Tuesday, March 30 in this case — and pick it up in time to enjoy it while watching the show on Arizona Arts Live's YouTube channel.
Here's the menu that Sanner, a veteran of James Beard-winning Tucson chef Janos Wilder's kitchens, has cooked up. To order, visit Cable's First We Eat Catering & Confections website at firstweeat.com; the cost is $50 and all proceeds benefit the participating restaurant.
Sanner opens with an assorted crostini antipasti: truffled mayocoba bean purée and goat horn relish with ciabatta; honey and chamomile goat cheese, candied calamondin, balsamic and saguaro syrup gastrique and borage flower on mesquite biscuit; and cilantro and pepita pesto, ricotta and pickled cholla buds on focaccia.
The second course is a salad of arugula, oven-dried tomatoes, candied pecans and pecorino drizzled with a bellini vinaigrette, followed by masa polenta, smoked cheddar and green chile.
The cornerstone of the menu is the fresh pasta lasagne sonorense with chorizo, chile con queso, ricotta, spinach, chile colorado and I'itoi onions paired with Contorno di cavolo alla Tucsona — kale and hearty greens sautéed with piñon, dried pomegranate arils, raisins and Seville orange juice. The meal's finale: lemon crostata served with prickly pear Italian ice.
Sonner is one of three Tucson chefs that Arizona Arts Live will feature in the series, said Executive Director Chad Herzog.
Wilder is up next on April 29 and the third installment with a chef to be announced will be held in May. Learn more at arizonaartslive.com.