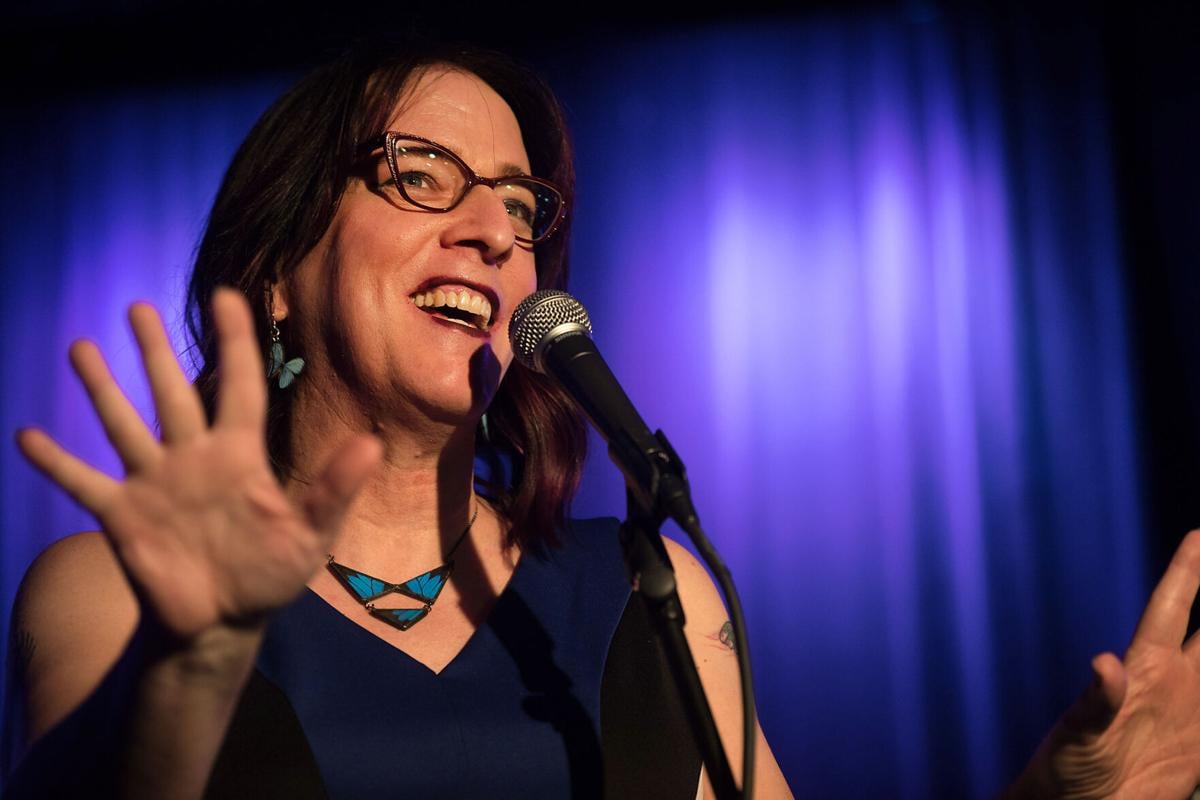 Andrea Carmichael was admittedly nervous last Wednesday as she waited her turn to take the stage for the inaugural Lady Haha open mic.
"This is my stage return after 18 months," Carmichael said, sitting next to her friend and cheerleader Zarah Brown. "I'm very nervous, which is why she's here to keep me grounded."
Carmichael's sense of nervous giddiness was a common theme that night at 191 Toole for the inaugural Lady Haha Comedy Open Mic for Women & LGBTQ+, the first female and queer-centered open mic in Tucson.
Lady Haha is the brainchild of longtime Tucson comedian Priscilla Fernandez, who has been doing open mics and local standup stages for years.
"I started doing open mics every week, and every one of them got worse and worse," she said, recounting how, as one of the few women or the only woman on the lineup, she was always the last to go on stage after a parade of men mostly telling sexist and sometimes sexually explicit jokes.
"That's when I decided that I need a safe place to do this," she said.
The plan initially was to have a females-only open mic, but Fernandez and her two co-creators/hosts Mo Urban and Amber Frame expanded their mission after queer comedians reached out asking if they could be included.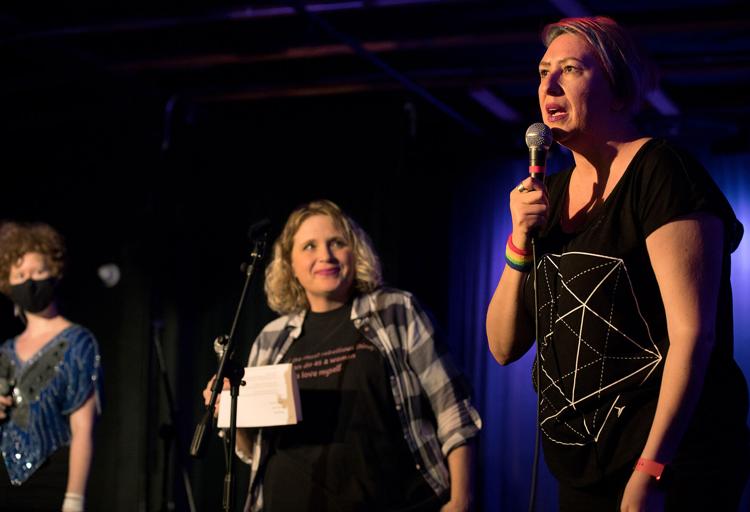 About 20 comedians signed up to do 5 minutes on stage when Lady Haha kicked off at the small downtown venue Sept. 29 and roughly 50 or 60 people turned out to cheer them on.
Carmichael said she viewed Lady Haha as a platform that could help shine a light on her trans community and provide a safe space for her and other trans comedians.
She's a newcomer to comedy, with five shows under her belt after her first one in early 2019 with Nancy Stanley's "Estrogen Hour" comedy showcase. Carmichael had done several "Estrogen Hour" shows at Laffs Comedy Caffe until the COVID-19 pandemic put a screeching halt to her comedy.
"If I'm going to do a show, I want it to be in a safe space," she said, which was a sentiment echoed by comedy veteran Allana Erickson-Lopez.
Erickson-Lopez, who goes by Allana Erickson on stage, has been doing standup and improv for four or five years, sometimes hopping from open mic to open mic in a single night, said her husband, Franki Lopez. But lately, she said, the mostly male-dominated Tucson comedy scene has gotten to the point where "there are some spaces that I don't feel comfortable going to unless he (her husband) is with me," Erickson-Lopez said.
"It's so nice to have something that is just for women and the LGBTQ community," she added.
Friends and comedy show regulars Alex Bruens and Zack Tompkins have long complained to one another about the level of low blows and bad jokes comedians aim at the LGBTQ community and the lack of queer comedy in Tucson.
"We wish there was a night that was more queer-focused and more women comedians," said Bruens, a 23-year-old University of Arizona graduate student.
He and Tompkins, a 24-year-old teacher, were among the first to arrive for the debut show. Before the doors opened, Emily Johnson, who had recently moved to Tucson from North Carolina, was mingling with other open mic hopefuls including Em Bowen, who arrived in shorts and T-shirt from their side job as a personal trainer.
Bowen said they were a bit leery about wearing shorts on stage; it's somewhat of taboo in comedy, but given the inclusive nature of Lady Haha, Bowen said they figured no one would mind. They were apparently right judging by the applause and whistles they received when they showed off their tanned, muscle-defined legs.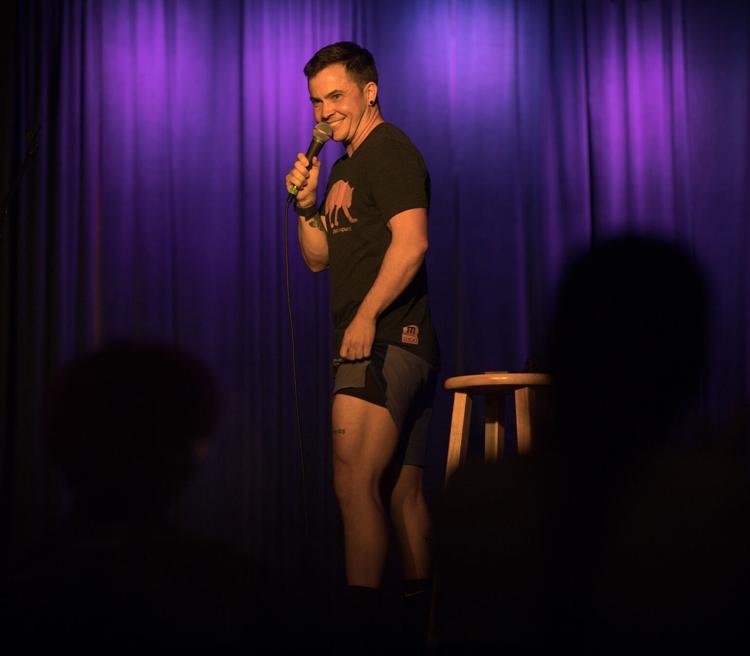 "I use they and them (as pronouns) because I want to make people's lives difficult," Bowen told the audience when it was their turn at the mic.
During her set, Carmichael had to lean on Brown a little more than she had anticipated, but after a few minutes, her stage muscle memory kicked in, and she seemed more relaxed.
"Here I am, out and about as a transgender woman," she told the audience, who cheered her on. "I look in the mirror and I love the woman I see."
From the side of the stage, Fernandez smiled. The audience reaction was exactly what she had hoped for.
"I think we need more women in comedy and more queers in comedy," she said. "It's our time."
Fernandez said she, Urban and Frame hope to present Lady Haha shows weekly and eventually host a showcase with a bunch of the comics at a bigger venue. But that will have to wait until they have a few shows under their belt.
Lady Haha has two shows planned for this month at 191 Toole — on Oct. 13 and Oct. 27.