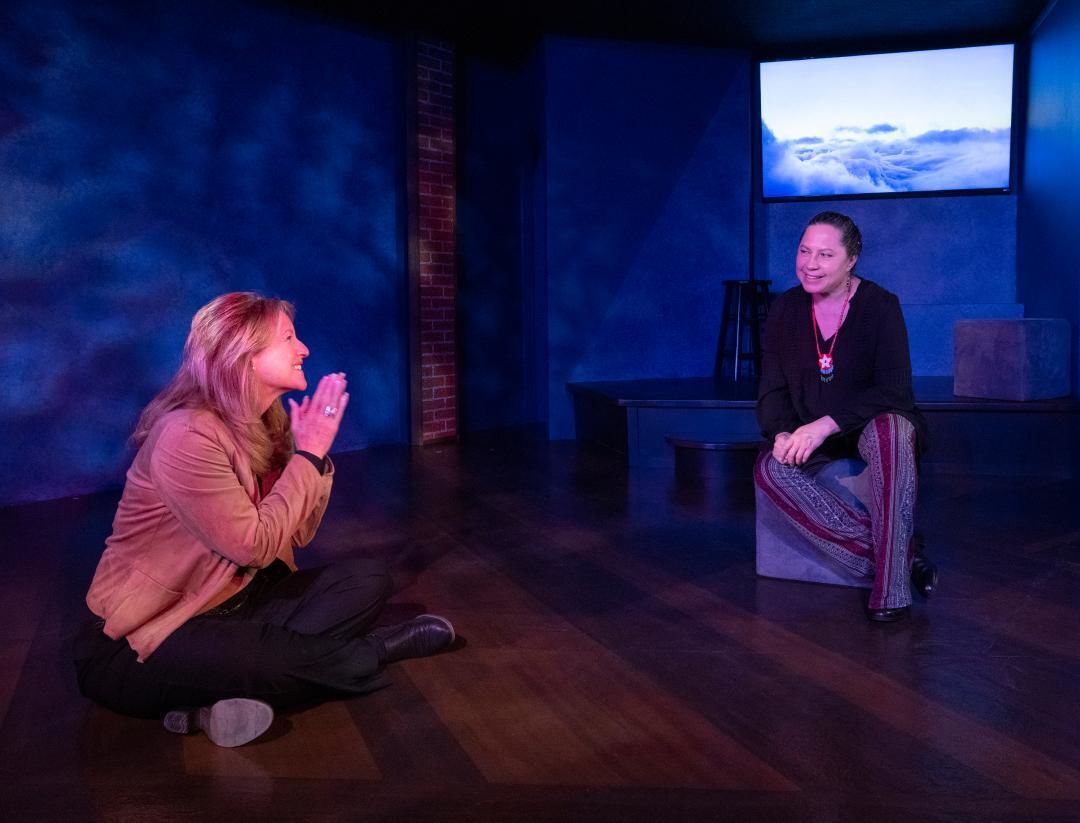 So here I am, a guy old enough to remember when Gloria Steinem burst into the public consciousness. And I am reviewing a play about that woman, written by award-winner Emily Mann, directed by Susan Claassen of Invisible Theatre in their 50th season, and acted by a cast of Tucson's finest female actors.
And I am happy to do it. Because watching Gloria Steinem's amazing life journey does nothing but make me appreciate my own. We have all been on an amazing journey in this country during Gloria's six decades as a writer and feminist icon. And as the play's subtitle says: "History. Her Story. Our Story." Younger audiences will also be enthralled.
Cynthia Jeffery creates the tour-de-force role by telling us Gloria's story. She steps up center stage and invites us in the audience into her telling of many events in her life that defined her journey from timid girl to a national force for women's equality. Including more vulnerable and extraordinary moments with her mentally disturbed mom, and with her inspirations like Bella Abzug, African American feminist star Florynce "Flo" Kennedy, and Cherokee leader Wilma Mankiller.
Along the way, projections and video on three screens atop the simple set design share photos and clips of her progression.
Claassen and Mann chose to update the story through 2020 with the excellent projection design work from Broadway of Elaine McCarthy that includes now-famous clips of newsman Harry Reasoner trashing and later apologizing for his critique of Gloria's famous Ms. Magazine. Invisible Theatre's Cynthia "Cy" Barlow completed the design for this production.
Jeffery's Gloria movingly reacts to these moments, especially after a turning point moment on the Larry King show that had a caller attacking Gloria's life as a woman and a writer.
Jeffery and Claassen present the story more than using dialogue moments, but those moving scenes benefit from the ensemble who become dozens of characters: Gianbari "Debora" Deebom , Alida Holguin Gunn (great as Mom and Mankiller), Amalia Clarice Mora, Gretchen Wirges (great as Bella), and To-Ree-Nee Wolf (great as Flo).
Gloria herself sent thanks to the Invisible Theatre and inside the play she also says, "I've come to have great faith in the magic of people talking after a shared experience." You will agree with her at this theater, live and safe with actors in see-through masks, reduced audience seating and other COVID-19 precautions in place.