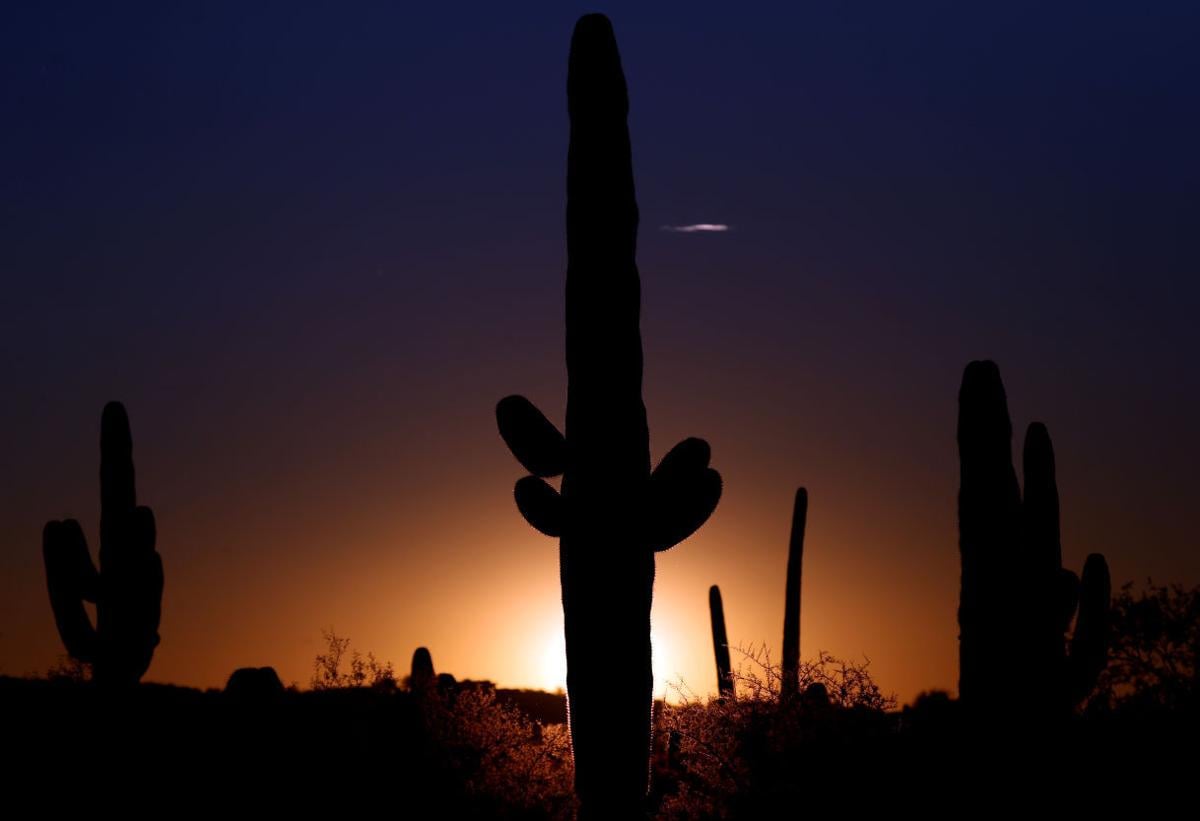 Borderlands Theater has a job for you:
First, hanging out and meditating with a saguaro surely has got to be good for the soul.
And second, it's the first act of the Standing with Saguaros project, directed by Kimi Eisele. Borderlands has teamed up with Saguaro National Park in a campaign to get us to embrace those majestic cacti.
OK, not embrace literally. That would hurt.
The project encourages us to "befriend, support and connect with the saguaro," according to a press release.
The first act is up to you: go out and hang with a saguaro for an hour or so. Then, take a selfie and post your picture and your thoughts with #IStandWithSaguaros on whatever social media you prefer.
You can go alone. Or with friends. Or with one of the groups that have been organized. And some of those groups will be kind of sublime to hang with: at sunset (5:30 p.m.) Saturday, April 23, local musicians will commune with the cacti in Saguaro National Park East; at sunset on May 1, it will be poets and writers in Saguaro National Park West; sunrise May 7, communities of faith will gather at Saguaro National Park East, and sunrise May 15, it is artists from The Drawing Studio.
Act 1, #IStandwithSaguaros, goes through May 31. Act 2 is slated for this summer and fall: "The Saguaro Minutes" podcast and saguaro fruit harvesting events. And Act 3, the grand finale: Called "Celebrate," it will include live theater and dance in Saguaro National Park, Nov. 11-13.
We are loving this project about as much as we love our saguaros.
If you are, too, jump in and post your selfie and comments before May 31. Admission to Saguaro National Park is waived if you tell them you are standing with a saguaro. But hey, it's just $10; donate that and we can help care for the saguaro, too.