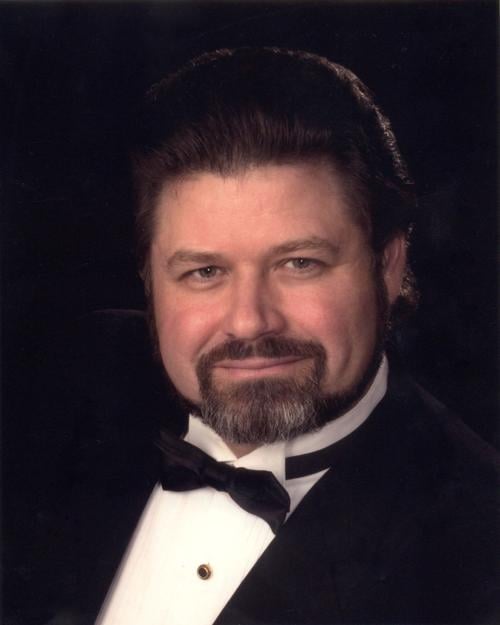 True Concord Voices & Orchestra jumps into the fifth annual Tucson Desert Song Festival this weekend with an event that could surely be called the festival's cornerstone.
The professional choir is mounting Mendelssohn's oratorio "Elijah" with a cast of 70 choristers — 45 of them Bruce Chamberlain's graduate voice students from the University of Arizona Fred Fox School of Music — a 50-piece orchestra and four soloists including Grammy-winning dramatic baritone Richard Paul Fink.
"It's a big piece," said True Concord founder and music director Eric Holtan. "It's Mendelssohn's greatest musical achievement. The piece is as close to opera as it comes. It's very dramatic."
Enter Fink, whose résumé is peppered with such accolades as the 2011 Best Opera Recording Grammy and leading roles at some of the world's most prestigious opera houses including the Metropolitan Opera, Deutsche Oper Berlin, Opéra National de Paris, Houston Grand Opera and the Sydney Opera House.
"You need a level of talent to pull off a role like (Elijah) and because of the Song Festival's support, we were able to hire someone like Richard Paul Fink. He's got a Grammy Award; he owns this part. He's sung 'Elijah' all over the place and he's coming to Tucson," Holtan fairly gushed last week as the Song Festival got underway.
Chamberlain, UA director of choral activities and founding director of the TSO Chorus, said "Elijah" marks the biggest collaboration between the UA and True Concord in the choir's 14-year history.
"This is a huge event for our community," said Chamberlain, noting that "Elijah" performances, because of the vocal personnel required, are traditionally done on a professional scale in larger cities.
True Concord will perform "Elijah" three times this weekend, starting Friday at Catalina Foothills High School.
Here are three reasons we think "Elijah" is a must-see at this year's Song Fest:
The story: Mendelssohn based "Elijah" on the Old Testament texts from 1 Kings and 2 Kings depicting the life of the Biblical prophet Elijah. It hits some of Elijah's highlights including the resurrection of a dead youth, his showdown with Baal and other false gods, persecution at the hands of the queen and his eventual ascension into heaven aboard a fiery chariot.
"Expect to go on a wild journey. The piece starts with Elijah putting this curse of a drought on the land. Then you get this incredible scene of him bringing to life the son of this woman. It's epic. It even has some humor to it," Holtan said. "In the end he does his work and God sends this fiery chariot to take him to heaven. It's really amazing. It's like an opera."
"The whole concept behind Elijah is all filled with intrigue and subplot," added Chamberlain, who said the piece resonates today. "It is a microcosm of what we are reading in the paper and listening to on the radio every day. The more things change the more they stay the same."
The singers: In addition to the 70-voice True Concord choir and Fink, the performance will include three other soloists — soprano Heather Phillips, mezzo-soprano Rebecca Ringle and tenor Trey Smagur — from the Chicago-based Ravinia's Steans Music Institute. The Ravinia trio along with colleague baritone Nathaniel Olson is performing a recital at UA's Holsclaw Hall on Feb. 3.
"It's a doubly great opportunity for those singers and they are really terrific," said Ravinia's Steans Director Anthony Roberts.
The experience: The True Concord stages this weekend are going to be packed: 124 bodies, not counting conductor Holtan. That's a big sonic sensation that we don't get to experience often enough in Tucson outside of the occasional giant TSO concerts like the festival opener Brahms "A German Requiem." And one that would not have come quite yet for True Concord without the Song Festival's support, Holtan said.
"We would have eventually mounted 'Elijah,' but it would have taken a bit longer and we may not have had the resources to engage a soloist" of Fink's caliber, he said." He's going to make your chest rumble."
Contact reporter Cathalena E. Burch at cburch@tucson.com or 573-4642. On Twitter @Starburch